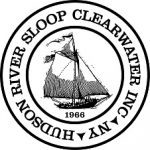 Contacts:
Stephen Kent
skent@kentcom.com
914-589-5988
Manna Jo Greene
mannajo@clearwater.org
845-807-1270
[Albany, New York – December 17, 2018] Today a group of NGO plaintiffs in the Matter of Hudson River Sloop Clearwater v. NYS Public Service Commission, Albany County, 7242-16 filed a Memorandum of Law in New York State Supreme Court supporting their petition to strike down New York State subsidies for nuclear power plants under Article 78. The suit was brought by NGOs including the Hudson River Sloop Clearwater, the Nuclear Information and Research Service, Indian Point Safe Energy Coalition and about 60 other concerned citizens and groups. Today's filing lays out the specific reasons why the subsidies are improper and illegal under state law. Among them:
The PSC exceeded its legal authority when it instituted them;
The ratepayer subsidies are "arbitrary and capricious," because they aren't rationally related to the stated goal of the Clean Energy Standard, which is to achieve a 50% renewable state energy mix by 2030;
The PSC improperly denied the public due process notice and comment required under the State Administrative Procedures Act.
Copies of the 118-page filing are available on request. It describes how in 2016, near the end of the process of framing New York's Clean Energy Standard, Governor Cuomo directed the Public Service Commission to include in it a package of some $7.6 billion in ratepayer subsidies over twelve years to keep failing nuclear plants from closing. The subsidies were based on the false claim that nuclear energy is zero-emissions, carbon free and environmentally beneficial.
In fact, nuclear power threatens the environment and public health and subsidizing it undermines development of renewable energy and efficiency measures that really can fight climate change. After the first year of subsidies, 99.5% of the Clean Energy Standard subsidies went to nuclear power plants, and just 0.5% to renewables such as wind and solar.
The beneficiaries of the subsidies are the Ginna, FitzPatrick and Nine Mile Point nuclear plants, which are aging, failing and uncompetitive with less expensive forms of electricity. But the $7.6 billion subsidy package the PSC approved is much higher than what would be required to keep them operating, resulting in billions in bonus revenues, to one company: Exelon. It lobbied strenuously for the subsidies, which helped it complete the purchase of one of the plants, and it now owns them all.
Today's filing points out the public had no meaningful opportunity to comment on these massive subsidies, because the PSC effectively cut it out of the process, and the comment period was illegal truncated. Ratepayers statewide started paying subsidies in 2017 through surcharges hidden in their electricity bills. All New Yorkers, even those who wish to opt for green electricity, are forced to pay them. To date they have already paid in more than $825 million to keep Exelon's New York reactors running. Under the policy, the costs are projected to rise further next year.
The subsidies are unprecedented. New York was the first state to create them, and since then Exelon and other nuclear owners have lobbied for them in other states, two of which have instituted them. Several federal court challenges have objected to nuclear subsidies in New York and elsewhere on technical grounds, i.e. that they violate federal jurisdiction over wholesale electricity markets. But after those challenges failed, the New York State Supreme Court is currently the only suit moving forward challenging the nuclear subsidies. It's also the only suit to challenge them on fundamental grounds, such as violating due process and the public trust.
That makes it historic, and closely watched by other states and by the nuclear industry. The case survived motions to dismiss by Exelon and the PSC, and is expected to go into oral arguments early in 2019.
# # #
NOTE TO EDITORS AND PRODUCERS: Copies of the filing are available on request. Plaintiffs and members of the legal team are also available for comment and interviews. For more information, please contact Stephen Kent, skent@kentcom.com 914-589-5988
Clearwater et. al. Reply in Opposition to Motion to Strike
MOL Supporting Documents