Clearwater board members play key creative roles in fundraising, event planning, program development, financial management, public relations, and project management, and serve as spokespersons and ambassadors for Clearwater. The Clearwater Annual Meeting provides members with the opportunity to participate in the vital function of electing board candidates into office. 
Clearwater members and the public may communicate with the Board at any time: board@clearwater.org. Communications will be acknowledged and responded to, when appropriate.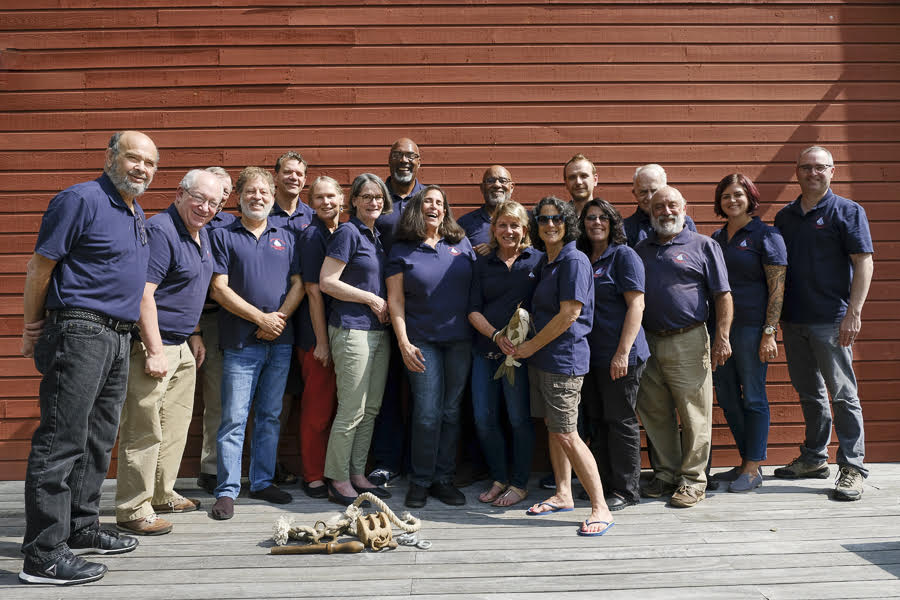 ---
Board Meeting Schedule
Fiscal Year 2019 to 2020

(Clearwater's Fiscal Year starts December 1 and ends November 30.)
All board meetings are open to members to attend. 
The meetings are held in the conference room at the Clearwater office:
724 Wolcott Avenue, Beacon, NY, 12508
(unless otherwise indicated)
October
– Wednesday, Oct. 23rd, 6:30 PM at the Clearwater Office
Agenda
November
– Thursday, Nov. 14th, 6:30 PM at the Clearwater Office
Agenda
December
– No meeting planned as of 9/22/2019
January
– Tuesday, Jan. 21st, 6:30 PM at the Clearwater Office
Agenda
February
– Wednesday, Feb. 19th, 6:30 PM at the Clearwater Office
Agenda
June
– Thursday, June 25th, 6:30 PM via Virtual Meeting
Agenda
July
August
– Tuesday, August 25th, 6:30 PM via Virtual Meeting
September
– Saturday, September 12th, (Annual Meeting).  Virtual Meeting. 9:30 AM – 1:00 PM. Link to follow.
2020 Board Meeting Minutes:
[/fusion_text]
[/fusion_builder_column][/fusion_builder_row][/fusion_builder_container]
Board Member Bios
---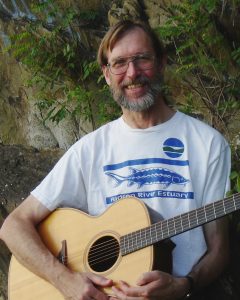 Steve Stanne, President
First term, expires October 2022
Steve Stanne has been teaching about the Hudson since 1980 when he stepped aboard Clearwater as education director, a position he held for 19 years. His time with the organization also included two stints as acting executive director. From 1999 until retirement in 2017 he was employed by Cornell University in partnership with NYSDEC to direct education efforts of the agency's Hudson River Estuary Program.
Over his career, Steve designed signature river education programs including Clearwater's Classroom of the Waves and the Estuary Program's Day in the Life of the Hudson, as well as coordinating placement of the familiar blue and white sturgeon signs at highway crossings of Hudson River tributaries. [READ MORE]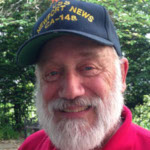 Neil Gordon, Treasurer
Second Term, expires October 2022
Ambassador Program Personal Fundraising Page
Neil is starting his second three-year term on Clearwater's board. He has also served for the last two years as Clearwater's treasurer and Chair of the Finance Committee. Neil is a long time on-board Clearwater volunteer, and has great passion and regard for the Sloop and its crew. Neil is politically active in local government, and has served on a number of not-for-profit boards, including the Andover (MA) Historical Society, where he also served as Treasurer. Neil was raised in the Bronx and Yonkers and currently lives in Brookline, MA. His mother, children and grandchildren live in New York City.
At-Large Board Members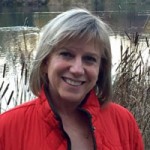 Mitzi Elkes
Second term, expires October 2021
Mitzi has been a board member of Hudson River Sloop Clearwater since September 2015. In addition to the board, she is part of the Executive Committee and spent four years on the Finance Committee. Additionally, she helped launch and coordinate the highly successful, annual fundraising event, Chefs for Clearwater (chefsforclearwater.org) since 2016.
Mitzi resides on several other environmental boards and committees, including member of Duke University's Nicholas School of the Environment Board of Visitors since 2018, Chairperson of the Town of Ossining Environmental Advisory Committee (EAC) since 1996, and member of the Leadership Committee of the Pocantico River Watershed Alliance since 2015.
[READ MORE]
Joan Gaylord
First Term, expires October 2020
Ambassador Program Personal Fundraising Page
Joan Gaylord currently serves on Clearwater's Executive Committee and Chairs its Communications Committee. A correspondent for "The Christian Science Monitor," she previously headed press relations at Pace Law School, the country's leading environmental law program.
A photographer and graphic designer, as well, Joan has had credits in "The Wall Street Journal" and the "CS Monitor" and served as calligrapher for the United Nations. She is an Associate Fellow at Yale University where she is the advisor to the Undergraduate Jazz Collective.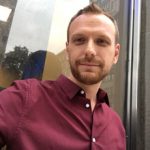 Arthur Jones
First Term, expires October 2021
Ambassador Program Personal Fundraising Page
A lifelong resident of the Hudson Valley, Arthur Jones has been a Clearwater member and perennial sloop volunteer for 22 years. Arthur is a dedicated environmentalist, an avid sailor and an award-winning filmmaker who has made several short films in support of Clearwater, The NY Democracy Project and other local non-profits.
Arthur is serving his first term as a board member but has been involved with Clearwater most of his life. He currently lives in Jersey City and works in New York as a full-time television professional, specializing in the management of large and complex projects. As a board member, Arthur offers a unique blend of digital media expertise, love of the Hudson River and a passionate commitment to Social and Environmental Justice.
Directors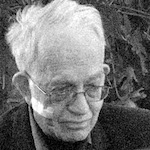 Bob Alpern
Second Term, expires October 2022
Bob Alpern is a lawyer with deep roots in government and the civic and environmental communities.  In government, he has served as Personal Assistant to the Chair of the NYC City Planning Commission, Commissioner of Planning & Traffic for the City of White Plains, public member of the NYS Water Resources Planning Council, and Senior Advisor to the NYC Commissioner of Environmental Protection. [READ MORE]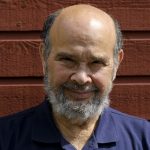 Peter Capek
First Term, expires October 2020
Ambassador Program Personal Fundraising Page
Peter has been concerned with environmental issues for most of his life, but has taken a more active role since his retirement from IBM Research.  The increasing awareness and seriousness of the climate change issue has led him to increase his involvement with Clearwater with the goal of increasing public awareness and response to the crisis. [READ MORE]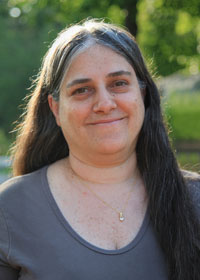 Nancy Cincotta, LCSW, MSW, MPhil
First Term, expires October 2020
Ambassador Program Personal Fundraising Page
Nancy has been Psychosocial Director of Camp Sunshine, a retreat for children with life-threatening illnesses and their families for twenty years, and a Clearwater member for decades. An award-winning educator, Nancy has been recognized with the American Psychosocial Oncology Society's 2019 Outstanding Education and Training Award, as well as the Association of Pediatric Oncology's Social Worker's Lifetime Achievement Award.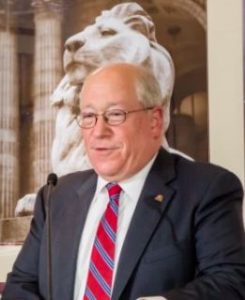 Seth Davis
Second term, expires October 2021
Ambassador Program Personal Fundraising Page
Seth Davis, a native of Croton-on-Hudson and a lifetime lover of the Hudson River, is one of the most prominent environmental attorneys in the country.  Seth was Chair of the American Bar Association's Section of Environment, Energy, and Resources, and has devoted his career to enabling cleanup and remediation of hazardous waste sites and guiding corporations to minimize their environmental impacts and provide safe workplaces for their employees.  He is a regular speaker at the World Justice Forum in The Hague, leading discussions of access to justice on environmental issues throughout the world.  He teaches as an adjunct professor in the highest rated environmental law program in the United States at Pace Law School, and has served his community as chair of its planning and zoning boards.  He has served as an officer and director of several not-for-profit corporations in the arts and education field.  Seth spent several happy summers at a camp where Pete Seeger's music and social consciousness totally permeated the atmosphere.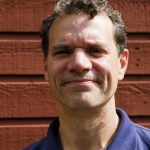 Jeffrey Domanski
Second Term, expires October 2022
Jeffrey Domanski is a proud Hudson Valley native and has worked for more than 25 years as an environmental professional.
He is Executive Director of the Center for Economic and Environmental Partnership and Hudson Valley Energy, a nonprofit promoting sustainable communities with a focus on renewable energy strategies. Jeff served in the U.S. Peace Corps as a science teacher and is an amateur musician. [READ MORE]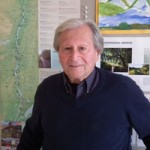 Allen Gutkin
Second term, expires October 2021
Allen Gutkin has lived in a summer colony on the Hudson River for over 60 years. He was greatly influenced by Pete Seeger, Toshi Seeger and Clearwater. Pete's performances in the 50's captured Allen's heart empowering him to use his voice for social and environmental justice. Pete Seeger performed at Allen's community back when he wasn't getting gigs in the mainstream.
Allen is a dedicated long time member of the WalkAbout Chorus, one of Clearwater's eight Sloop Clubs, an organization that brings Clearwater's message to places beyond the banks of the Hudson River. Allen's daughter continues the tradition. Lisa Gutkin, of the Klezmatics, played with Pete several times, sometimes with Tommy Sands. Allen is a semi retired businessman which gives him appreciation of what is needed to run an office. Clearwater is important to him!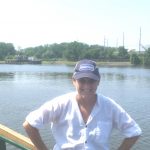 Samantha Hicks
First term, expires October 2022
Ambassador Program Personal Fundraising Page
Samantha, AKA Captain Sam, started working on the sloop as an apprentice in 1994 at the very beginning of what would become a 17- year career in sail education. She worked her way up through the ranks on numerous vessels including the Schooner Ernestina out of New Bedford, sailing as chief mate for the maiden voyage of the brigantine Irving Johnson and sailing to both Europe and Asia aboard the Pride of Baltimore II.
After sailing as captain of the Sloop from 2000 to 2005, she signed on as chief mate for the Barque Picton Castle's fourth World Voyage, circumnavigating the globe in 2006 and meeting her husband along the way. [READ MORE]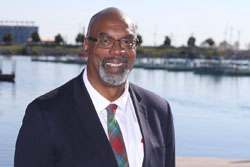 Aaron Mair
First Term, expires October 2020
Aaron Mair of Schenectady, New York, is an epidemiological-spatial analyst with the New York State Department of Health, and is President of the Sierra Club's Board of Directors. Mair's experience includes more than three decades of environmental activism and over 25 years as a Sierra Club volunteer leader, where he has worked diligently for environmental justice.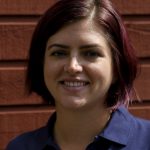 Janine Napierkowski
First Term, expires October 2022
Ambassador Program Personal Fundraising Page
Sailing on Clearwater as an on-board volunteer has been a magical experience for me and the "Queerwater" LGBTQ+A Youth Empowerment program is particularly close to my heart. Through my strong personal sense of civic engagement and desire to better society, I broadly understand the value of advocacy and activism that the Clearwater organization embodies. My extensive background in non-profit management, fundraising, and event planning will help me work with Clearwater to actualize the organization's potential through setting fiscal goals that align with the values, mission, and strategic plan. As a non-profit professional myself, and a member of other boards, plan to be an advocate for staff members as well as the organization's mission. I understand the nature of NPOs and the need for careful budgeting; I believe in close monitoring of incoming funds and an open communication path with donors.  Thorough vetting of corporate sponsors will be a concern of mine as a board member. I bring my love of being out on the water, an energetic spirit of activism, and significant knowledge of non-profit development necessary to always be a compelling advocate for Clearwater.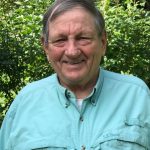 Henry Neale
First Term, expires October 2020
J. Henry Neale, Jr., was elected to the Clearwater Board of Directors in September 2017. He is currently Chair of the Board/s Environment Action Committee and Co-Chair of the Properties Committee.
Henry has been a leader in public policy advocacy supporting progressive causes for a long time. He attended the famous 1973 gathering in Ardsley when representatives of environmental organizations allied by past support for effective State legislation revised the structure of a citizens/ coalition named Environmental Planning Lobby ("EPL") . Henry soon became an EPL Director. Al though the name was later changed to Environmental Advocates of New York ("EANY") , he is still a Director, after being, variously: Chair of almost every EPL/EANY Committee, Secretary, Treasurer and President. Henry led an alliance which advocated relentlessly during nine years to obtain adoption of the Returnable Beverage Container Act ("the Bottle Bill"), a rare legislative victory by citizen advocates who defeated vigorous opposition by industry lobbyists. Governor Mario Cuomo appointed Henry, representing the environmental constituency, a Member of the State Commission which studied "Bottle Bill" results and reported it successful. [READ MORE]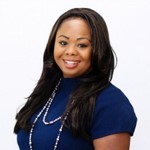 Ashley Knox
First Term, expires October 2022
Ashley Knox, MPS a Kingston, NY native is the Founder/Director of Go Beyond Greatness Inc., a college and career readiness organization designed to support students to develop the skills and "greatness mindset" needed to succeed in the 21st century. Ashley is a public speaker and educator with over ten years experience developing educational leadership programs for high school and college students locally and across the globe. [READ MORE]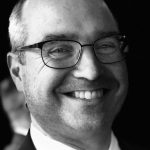 Kyle Rabin
First Term, expires October 2020
Ambassador Program Personal Fundraising Page
Kyle has over two decades of experience in the environmental and sustainability arena – serving in a variety of leadership roles and working on an array of energy, water and agriculture-related initiatives and issues.
His professional experience includes strategic planning, program development and management, government relations, community outreach, budget oversight, fundraising, grant writing and staffing. [READ MORE]
Jeremy Rainer
First Term, expires October 2020
Ambassador Program Personal Fundraising Page
Jeremy Rainer is a sound engineer and producer at WFUV FM in New York.  His family fostered in him a deep love and respect for Pete Seeger and the principles he stood for.  He's been going to the Revival all his life, and has been a Festival volunteer for twenty years.  When he was seventeen years old, Jeremy invited Pete to his high school to play a concert, and since that time he saw Pete whenever and wherever he performed.
In his work at WFUV, Jeremy produces "Woody's Children" with Bob Sherman, and once was able to set up an interview with Pete for a birthday special.  In addition to maintaining a relationship with Pete himself, Jeremy has fostered friendships with many of Pete's own friends and fellow Clearwater artists, including David Amram, Tom Chapin, and Noel Paul Stookey. [READ MORE]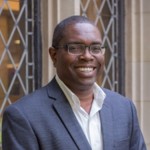 Gregory Simpson
First term, expires October 2022
Dr. Simpson is an educator, pastor and scientist with a background in fundraising and activism. His career includes being a STEM Achievement Advisor to high school students in NYC and he is a Co-Founder and Senior Education Consultant Learning for Life Solutions, facilitating student success in STEM and Premed programs. His research has focused on the intersection between climate change as a social justice issue and the Judeo-Christian ethics that drive the application of technology and science in fossil fuel extraction or renewable energy. He was recently ordained as a Presbyterian Pastor.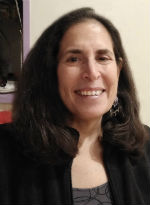 Donna Stein
Second term, expires October 2021
Ambassador Program Personal Fundraising Page
Donna Stein's interest in social and environmental justice reaches back to singing Pete Seeger and Woody Guthrie songs around a campfire when she was nine years old and forward to her present role as producer and co-host of Eco-Logic, an environmental program on listener supported, non-corporate radio station WBAI-FM in New York.
A perfect harmony of purposes aligned when, with experience as an entertainment agent and event producer, she was called on to produce the NYC Friends of Clearwater Water Festival. Pete Seeger was the headline performer! NYCFC is one of Clearwater's independent sloop clubs. Years later Donna produced the Honoring Pete's Vision event filling 780 seats. [READ MORE]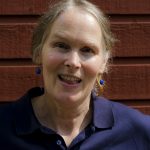 Sarah Underhill
Second Term, expires October 2022
Ambassador Program Personal Fundraising Page
Sarah Underhill's love of the Hudson Valley began in the 1980s when she worked on the "Clearwater" as an environmental educator, activist, and sailor. A singer and song collector, her love of music and the arts combines with her dedication to community building. Sarah serves on the  Town of Wawarsing's Environmental Commission, and on the boards of  Mohonk Consultations, the  SeedSong Farm Center, the Rondout Creek Watershed Alliance, Ulster County Environmental Management  Council, and  Slow Food Hudson Valley.
She has worked as an RN since 1998, and is a member of the Ethics Committee for Health Alliance Hospitals. Her Quaker heritage, with its emphasis on justice and mercy, informs her work.