Clearwater board members play key creative roles in fundraising, event planning, program development, financial management, public relations, and project management, and serve as spokespersons and ambassadors for Clearwater. The Clearwater Annual Meeting provides members with the opportunity to participate in the vital function of electing board candidates into office.
Clearwater members and the public may communicate with the Board at any time: board@clearwater.org. Communications will be acknowledged and responded to, when appropriate.
Strategic Plan
In spring 2020, an ad hoc advisory committee of staff, board, members and environmental leaders set out to gather feedback regarding Clearwater's role in Hudson River environmentalism, clarify and update the organization's vision for the 21st century, and lay out a strategic plan to achieve that vision and promote our evolution into a more sustainable organization. With help from the Hudson River Foundation and the Support Center for Nonprofit Management, the planning effort identified strengths, weaknesses, opportunities, and threats to be considered in working towards that outcome.
The committee solicited input via a community survey, a carefully curated roster of interviews, retreats, and an organizational assessment tool. Data gathered were both quantitative and qualitative, including information on member demographics, entry points and ongoing participation. Findings confirmed the sloop as the organization's core strength, education and advocacy as the most important and successful of our programs, and music as a unique and central means of promoting our mission and engaging our members and Hudson Valley communities.
Based on the findings, the committee identified seven priorities necessary to bringing Clearwater stability, maintaining its relevancy and fulfilling its mission to the highest potential. Each priority includes goals aimed at fulfilling the priorities and specific action items needed to achieve them over a three year period. These priorities, goals, and actions constitute a strategic plan intended to establish a path to stability and sustainability for Clearwater over the next three years.
The plan, approved by Clearwater's board of directors in December, 2021, calls for the organization to focus and then act, all the while operating in adherence to the goals and management practices we have set for ourselves. Otherwise, we risk maintaining the status quo of being spread too thin, and doing many things shoddily instead of a few things with excellence. If we can do this, Clearwater will not only survive but prosper in years to come.
Read Clearwater's newly adopted strategic plan!
---
Board Meeting Schedule
2021-2022

(Clearwater's Fiscal Year starts December 1 and ends November 30.)
All board meetings are open to members to attend.
The meetings are currently virtual on Zoom, and are 6:30 PM to 9:00 PM, except for the Annual Meeting
(unless otherwise indicated)
November 9, 2021
December 8, 2021
January 6, 2022
Please note: The board will go into executive session in a Zoom breakout room after the meeting is called to order and December's minutes have been approved. Guests are welcome to sign on while the board is in executive session but there will not be much to see until it ends. That is expected to occur at approximately 7:20 PM, but it could end earlier or later.
February 8, 2022
Zoom link for February Board Meeting
Agenda for February Board Meeting
March 9, 2022
Note: Right after this meeting is called to order at 6:30, the board will go into a short executive session, expected to end by 6:50. Attendees other than board members may wish to join the meeting at that time, when we will have the mission song and start the board's business for the evening.
April 14, 2022
May 10, 2022
Click here for virtual meeting info
Zoom link for May Board Meeting
June 8, 2022
July 7, 2022
August 9, 2022
September 7, 2022
October 15, 2022 – Annual Meeting
2022 Board Meeting Minutes:
Board Member Bios
---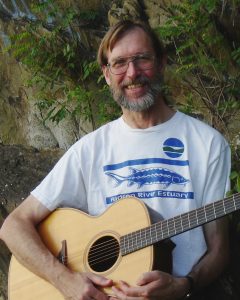 Steve Stanne, President
First term, expires October 2023
president@clearwater.org
Ambassador Program Personal Fundraising Page
Steve Stanne has been teaching about the Hudson since 1980 when he stepped aboard Clearwater as education director, a position he held for 19 years. His time with the organization also included two stints as acting executive director. From 1999 until retirement in 2017 he was employed by Cornell University in partnership with NYSDEC to direct education efforts of the agency's Hudson River Estuary Program.  Over his career, Steve designed signature river education programs including Clearwater's Classroom of the Waves and the Estuary Program's Day in the Life of the Hudson, as well as coordinating placement of the familiar blue and white sturgeon signs at highway crossings of Hudson River tributaries. [READ MORE]
Samantha Hicks, Vice President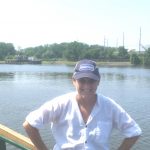 Second term, expires October 2024
    schoonersam@hotmail.com
    Ambassador Program Fundraising Page
Samantha, AKA Captain Sam, started working on the sloop as an apprentice in 1994 at the very beginning of what would become a 17- year career in sail education. She worked her way up through the ranks on numerous vessels including the Schooner Ernestina out of New Bedford, sailing as chief mate for the maiden voyage of the brigantine Irving Johnson and sailing to both Europe and Asia aboard the Pride of Baltimore II. After sailing as captain of the Sloop from 2000 to 2005, she signed on as chief mate for the Barque Picton Castle's fourth World Voyage, circumnavigating the globe.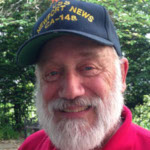 Neil Gordon, Treasurer
Second term, expires October 2022
treasurer@clearwater.org
Ambassador Program Fundraising Page
Neil is starting his second three-year term on Clearwater's board. He has also served for the last two years as Clearwater's treasurer and Chair of the Finance Committee. Neil is a long time on-board Clearwater volunteer, and has great passion and regard for the Sloop and its crew. Neil is politically active in local government, and has served on a number of not-for-profit boards, including the Andover (MA) Historical Society, where he also served as Treasurer. Neil was raised in the Bronx and Yonkers and currently lives in Brookline, MA. His mother, children and grandchildren live in New York City.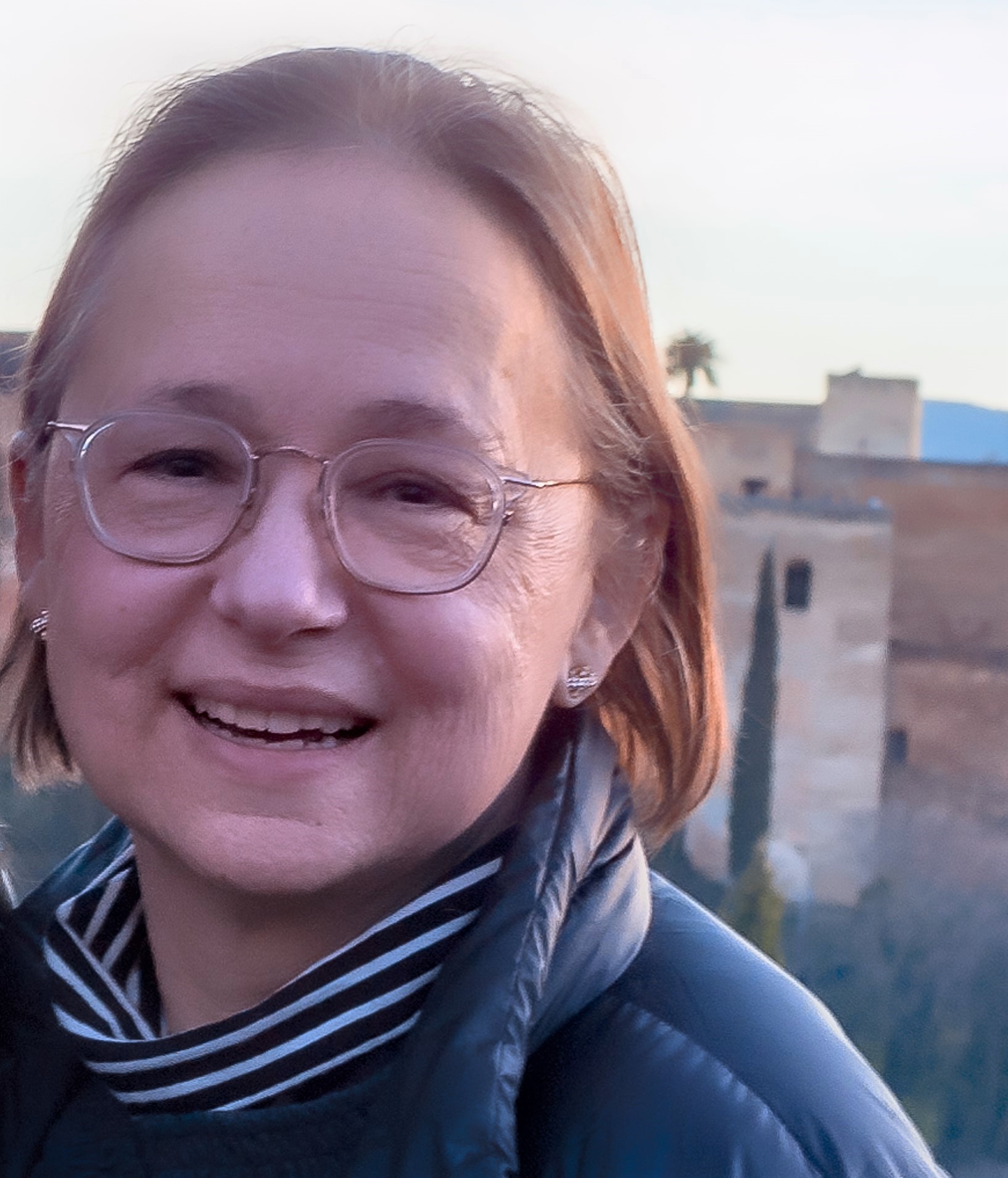 Rosemary Thomas, Secretary
First term, Expires October 2023
secretary@clearwater.org
Rosemary is a long time Clearwater member and a resident of the Hudson Valley for over 40 years. She strongly believes in the Clearwater mission to educate the next generation of environmental leaders and stewards of the Hudson. A Sloop Woody Guthrie sailor and a former President of the Beacon Sloop Club, Rosemary is an active member of the extended Clearwater community. She is currently the Sloop Club's vendor coordinator and co-coordinator of the riverfront festivals. She is dedicated to improving the health of of the Hudson River and its watershed through education and community involvement.
Rosemary is a retired metallurgical engineer and a certified project manager with experience in managing international client relationships. She believes strongly in citizen participation and has recently completed 8 years on the Dutchess County Mental Hygiene Board.
At-Large Board Members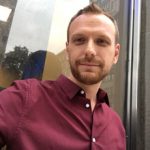 Arthur Jones
Second term, expires October 2024
Ambassador Program Fundraising Page
A lifelong resident of the Hudson Valley, Arthur Jones has been a Clearwater member and perennial sloop volunteer for 22 years. Arthur is a dedicated environmentalist, an avid sailor and an award-winning filmmaker who has made several short films in support of Clearwater, The NY Democracy Project and other local non-profits.
Arthur is serving his first term as a board member but has been involved with Clearwater most of his life. He currently lives in Jersey City and works in New York as a full-time television professional, specializing in the management of large and complex projects. As a board member, Arthur offers a unique blend of digital media expertise, love of the Hudson River and a passionate commitment to Social and Environmental Justice.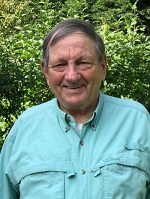 Henry Neale
Second term, expires October 2023
J. Henry Neale, Jr., was elected to the Clearwater Board of Directors in September 2017. He is currently Chair of the Board/s Environment Action Committee and Co-Chair of the Properties Committee.
Henry has been a leader in public policy advocacy supporting progressive causes for a long time. He attended the famous 1973 gathering in Ardsley when representatives of environmental organizations allied by past support for effective State legislation revised the structure of a citizens/ coalition named Environmental Planning Lobby ("EPL") . Henry soon became an EPL Director. Al though the name was later changed to Environmental Advocates of New York ("EANY") , he is still a Director, after being, variously: Chair of almost every EPL/EANY Committee, Secretary, Treasurer and President. Henry led an alliance which advocated relentlessly during nine years to obtain adoption of the Returnable Beverage Container Act ("the Bottle Bill"), a rare legislative victory by citizen advocates who defeated vigorous opposition by industry lobbyists. Governor Mario Cuomo appointed Henry, representing the environmental constituency, a Member of the State Commission which studied "Bottle Bill" results and reported it successful. [READ MORE]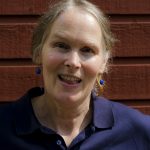 Sarah Underhill
Second term, expires October 2023
Ambassador Program Fundraising Page
Sarah Underhill's love of the Hudson Valley began in the 1980s when she worked on the "Clearwater" as an environmental educator, activist, and sailor. A singer and song collector, her love of music and the arts combines with her dedication to community building. Sarah serves on the Town of Wawarsing's Environmental Commission, and on the boards of Mohonk Consultations, the SeedSong Farm Center, the Rondout Creek Watershed Alliance, Ulster County Environmental Management Council, and Slow Food Hudson Valley.
She has worked as an RN since 1998, and is a member of the Ethics Committee for Health Alliance Hospitals. Her Quaker heritage, with its emphasis on justice and mercy, informs her work.
Directors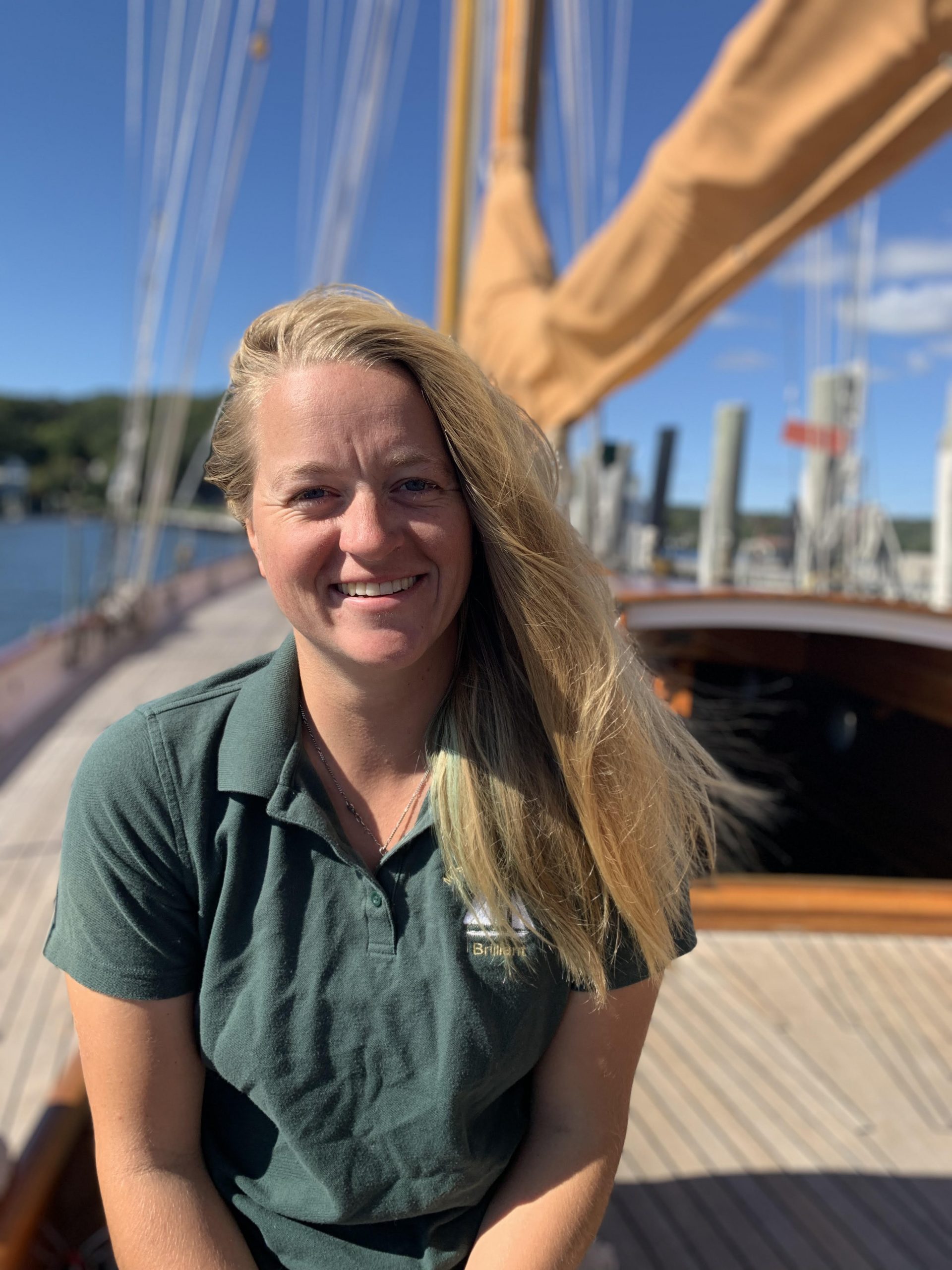 Sarah Armour
First term, expires October 2024
Ambassador Program Fundraising Page
Born and raised in the Hudson Valley, Sarah has been lucky enough to be part of the Clearwater community since before she was born. She grew up volunteering at the festival, singing with Clearwater's Power of Song Program, and working on the Sloop in a number of capacities, including as a volunteer, educator, and first mate. Sarah has spent the last ten years working in environmental education, sail training, and experiential learning and she credits Clearwater with sending her along that path. Sarah works at Mystic Seaport Museum as the Captain of the classic Schooner Brilliant, running one of the oldest Youth Sail Training programs in the country. Sarah has a degree in Earth Systems Science from Cornell University where she focused on applied ecology, sustainable agriculture, and environmental education.
Peter Capek
Second term, expires October 2023
Ambassador Program Fundraising Page
Peter has been concerned with environmental issues for most of his life, but has taken a more active role since his retirement from IBM Research. The increasing awareness and seriousness of the climate change issue has led him to increase his involvement with Clearwater with the goal of increasing public awareness and response to the crisis. [READ MORE]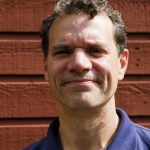 Jeffrey Domanski
Second term, expires October 2022
Jeffrey Domanski is a proud Hudson Valley native and has worked for more than 25 years as an environmental professional.
He is Executive Director of the Center for Economic and Environmental Partnership and Hudson Valley Energy, a nonprofit promoting sustainable communities with a focus on renewable energy strategies. Jeff served in the U.S. Peace Corps as a science teacher and is an amateur musician. [READ MORE]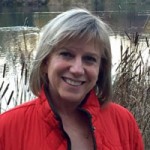 Mitzi Elkes
Third term, expires October 2024
Mitzi has been a board member of Hudson River Sloop Clearwater since September 2015. In addition to the board, she was part of the Executive Committee and spent four years on the Finance Committee. Additionally, she helped launch and coordinate the highly successful, annual fundraising event, Chefs for Clearwater (chefsforclearwater.org) since 2016.
Mitzi resides on several other environmental boards and committees, including member of Duke University's Nicholas School of the Environment Board of Visitors since 2018, Chairperson of the Town of Ossining Environmental Advisory Committee (EAC) since 1996, and member of the Leadership Committee of the Pocantico River Watershed Alliance since 2015. [READ MORE]
Joan Gaylord
Second term, expires October, 2023
Ambassador Program Fundraising Page
Joan Gaylord currently serves on Clearwater's Executive Committee and Chairs its Communications Committee. A correspondent for "The Christian Science Monitor," she previously headed press relations at Pace Law School, the country's leading environmental law program.  A photographer and graphic designer, as well, Joan has had credits in "The Wall Street Journal" and the "CS Monitor" and served as calligrapher for the United Nations. She is an Associate Fellow at Yale University where she is the advisor to the Undergraduate Jazz Collective.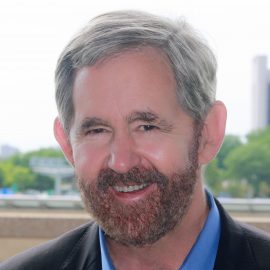 Scott Greathead
First term, expires October 2023
Human Rights and Environmental Law
– Senior Counsel at Eversheds Sutherland lawfirm
– First Assistant Attorney General of New York State under Attorney General Robert Abrams
– More than 30-years experience as a trial lawyer and appellate advocate in the state and federal courts in New York
– Co-founder and member of the Board of Directors of Human Rights First (formerly, the Lawyers Committee for Human Rights)
Scott is an officer or director of several public interest organizations, including the American Conservation Association, the Sperry Fund and Human Rights in China, and is a member of the Council on Foreign Relations.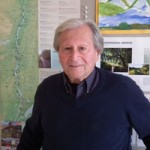 Allen Gutkin
Third term, expires October 2024
Allen Gutkin has lived in a summer colony on the Hudson River for over 60 years. He was greatly influenced by Pete Seeger, Toshi Seeger and Clearwater. Pete's performances in the 50's captured Allen's heart empowering him to use his voice for social and environmental justice. Pete Seeger performed at Allen's community back when he wasn't getting gigs in the mainstream.
Allen is a dedicated long time member of the WalkAbout Chorus, one of Clearwater's eight Sloop Clubs, an organization that brings Clearwater's message to places beyond the banks of the Hudson River. Allen's daughter continues the tradition. Lisa Gutkin, of the Klezmatics, played with Pete several times, sometimes with Tommy Sands. Allen is a semi retired businessman which gives him appreciation of what is needed to run an office. Clearwater is important to him!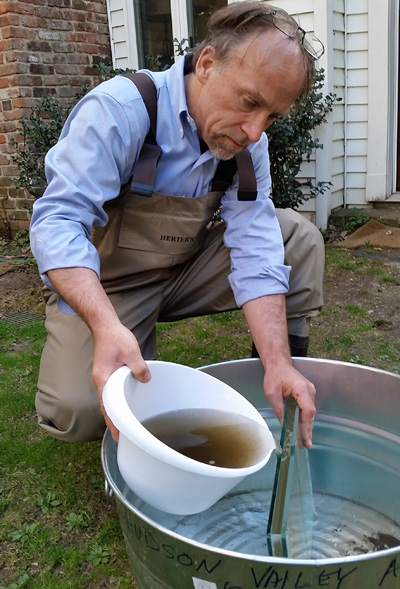 Gareth Hougham, Ph.D (Chemistry)
First term, expires October 2023
Gareth is president of Hudson Valley Arts and Science, a 501(c)(3) nonprofit dedicated to improving the water quality, fish migration, recreation potential and public access to the Hudson River, the Long Island Sound, and their small neglected tributaries. He is also an adjunct professor of environmental science at SUNY Purchase and a member of the Town of Ossining Planning Board. When not working, Gareth can be found canoeing and biking or as pictured here, helping with eel counts.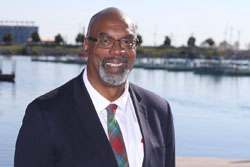 Aaron Mair
Second term, expires October 2023
Aaron Mair of Schenectady, New York, is an epidemiological-spatial analyst with the New York State Department of Health, and is President of the Sierra Club's Board of Directors. Mair's experience includes more than three decades of environmental activism and over 25 years as a Sierra Club volunteer leader, where he has worked diligently for environmental justice.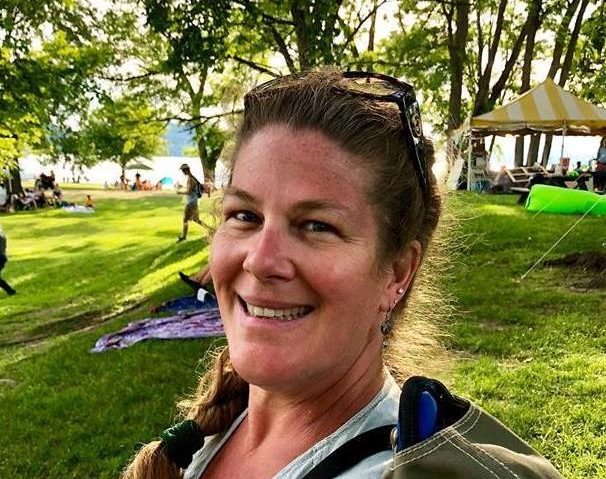 Jennifer McMillan
First term, expires October 2024
Jennifer is a lifelong, passionate advocate for environmental issues, and has lived in Wappingers Falls for 20 years. She is an adjunct professor at Marist College and Dutchess Community College, works as a freelance editor including for Clearwater, has volunteered in the Clearwater office, and with her two children, volunteers at Revivals and other Clearwater events. She is an artist and herbalist, teaches herbalism, art classes, meditation, Reiki, and has lead meditation classes and held Reiki sessions for Clearwater employees. As a current board member with East Fishkill Historical Society, she helps organize events and fundraisers, and holds classes specifically directed towards public education and as fundraisers for the organization.
Jeremy Rainer
Second term, expires October 2023
Ambassador Program Fundraising Page
Jeremy Rainer is a sound engineer and producer at WFUV FM in New York. His family fostered in him a deep love and respect for Pete Seeger and the principles he stood for. He's been going to the Revival all his life, and has been a Festival volunteer for twenty years. When he was seventeen years old, Jeremy invited Pete to his high school to play a concert, and since that time he saw Pete whenever and wherever he performed.
In his work at WFUV, Jeremy produces "Woody's Children" with Bob Sherman, and once was able to set up an interview with Pete for a birthday special. In addition to maintaining a relationship with Pete himself, Jeremy has fostered friendships with many of Pete's own friends and fellow Clearwater artists, including David Amram, Tom Chapin, and Noel Paul Stookey. [READ MORE]
Daniel Riesel
First term, expires October 2024
Daniel Riesel was raised in Croton on Hudson, but presently resides in Manhattan and Arlington, Vermont. His love of the outdoors and the Hudson Valley led him to be a Clearwater Board member for over a decade during the 70s and 80s–and also served on the boat crew. Daniel has been practicing law for 60 years, and since 1970, his practice has focused on environmental litigation. He is a founder of the first Environmental Protection Unit in the Department of Justice. In his capacity as an Assistant U.S. Attorney for the Southern District of New York. During the period 1970 to 1973, the Unit successfully prosecuted over 30 Hudson River polluters. In 1973, he entered private practice and joined the country's oldest environmental law firm, (now) Sive, Paget & Riesel, P.C. He has taught environmental law and litigation at Cardozo and Columbia Law Schools for over a decade, and chairs the American Law Institute annual courses on environmental law and environmental litigation.
Daniel is a Fellow of the American College of Environmental Lawyers.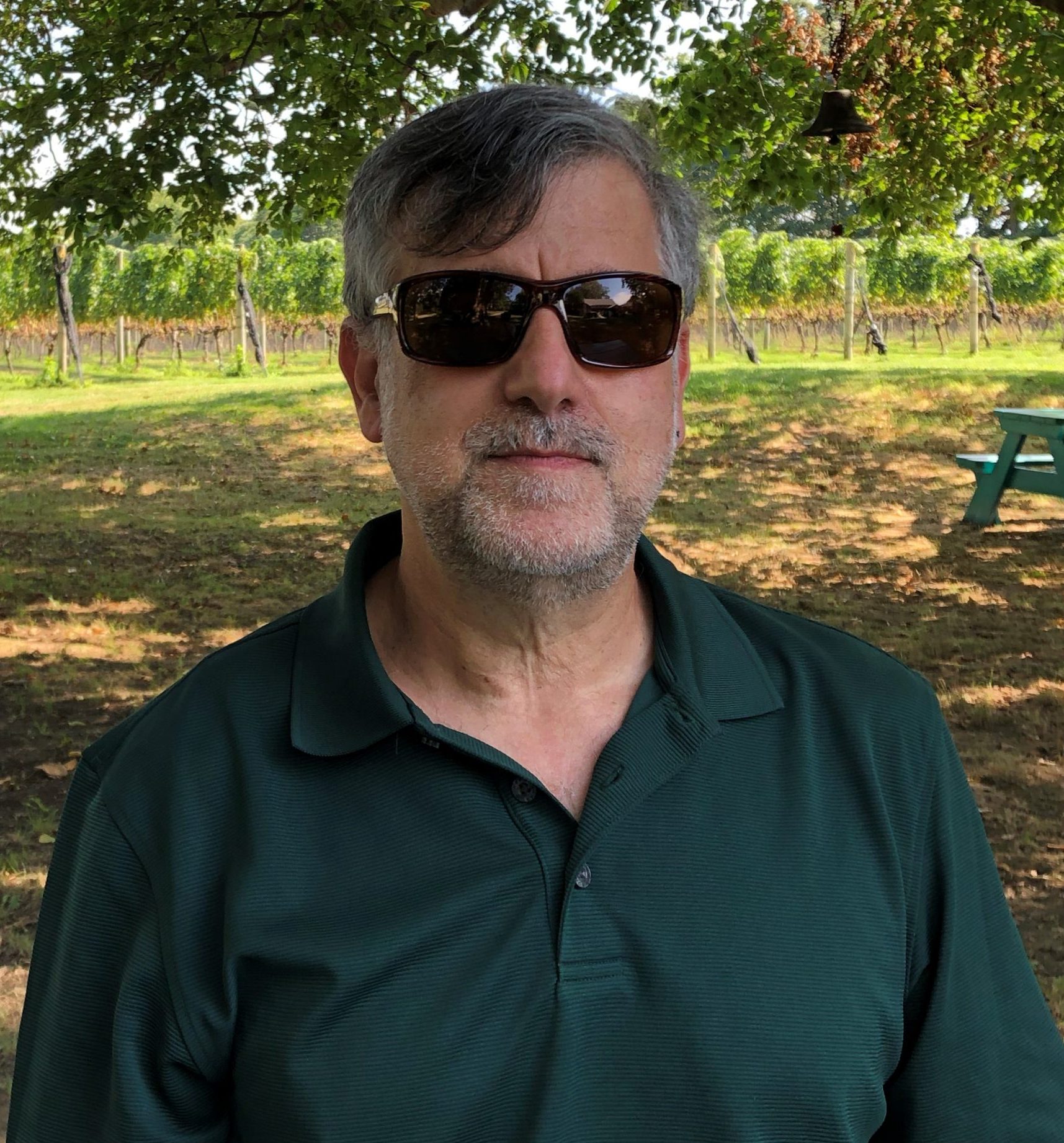 Larry Rothbart
First term, expires October 2024
Lawrence (Larry) Rothbart has lived in Brooklyn for more than 40 years but is a life-long New
Yorker. He is a lawyer-mediator-Collaborative Professional focused on Family Law issues. His first memory of the Clearwater was soon after it first sailed into New York harbor going to the old, gritty South Street as a child. He had to go through a hole in the fence for the sail.
Fast forward a bit. Larry became a member of Clearwater in his own right as a young adult when he returned to New York after college in Boston (where he worked on environmental issues including Seabrook). [READ MORE]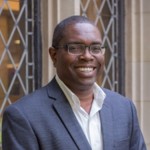 Gregory Simpson
First term, expires October 2022
Rev. Dr. Gregory Simpson, who holds a Ph.D. in organic chemistry, is an educator, theologian, and a scientist specializing in fundraising and activism. He is pastor of Nauraushaun Presbyterian Church in Pearl River, NY, and serves on the boards of Hudson River Sloop Clearwater, TransArt Inc in Kingston, NY, the Center for Earth Ethics, chairs the Environment & Climate Change Sub-committee in the PCUSA & is co-founder of the Hudson Valley Environmental Justice Coalition. In response to the needs of students of color in education, he co-founded Learning for Life Solutions to encourage student success in STEM and pre-med programs. His research focuses on the intersection between climate change as a social justice issue and the Judeo-Christian ethics that drive fossil fuel extraction or renewable energy.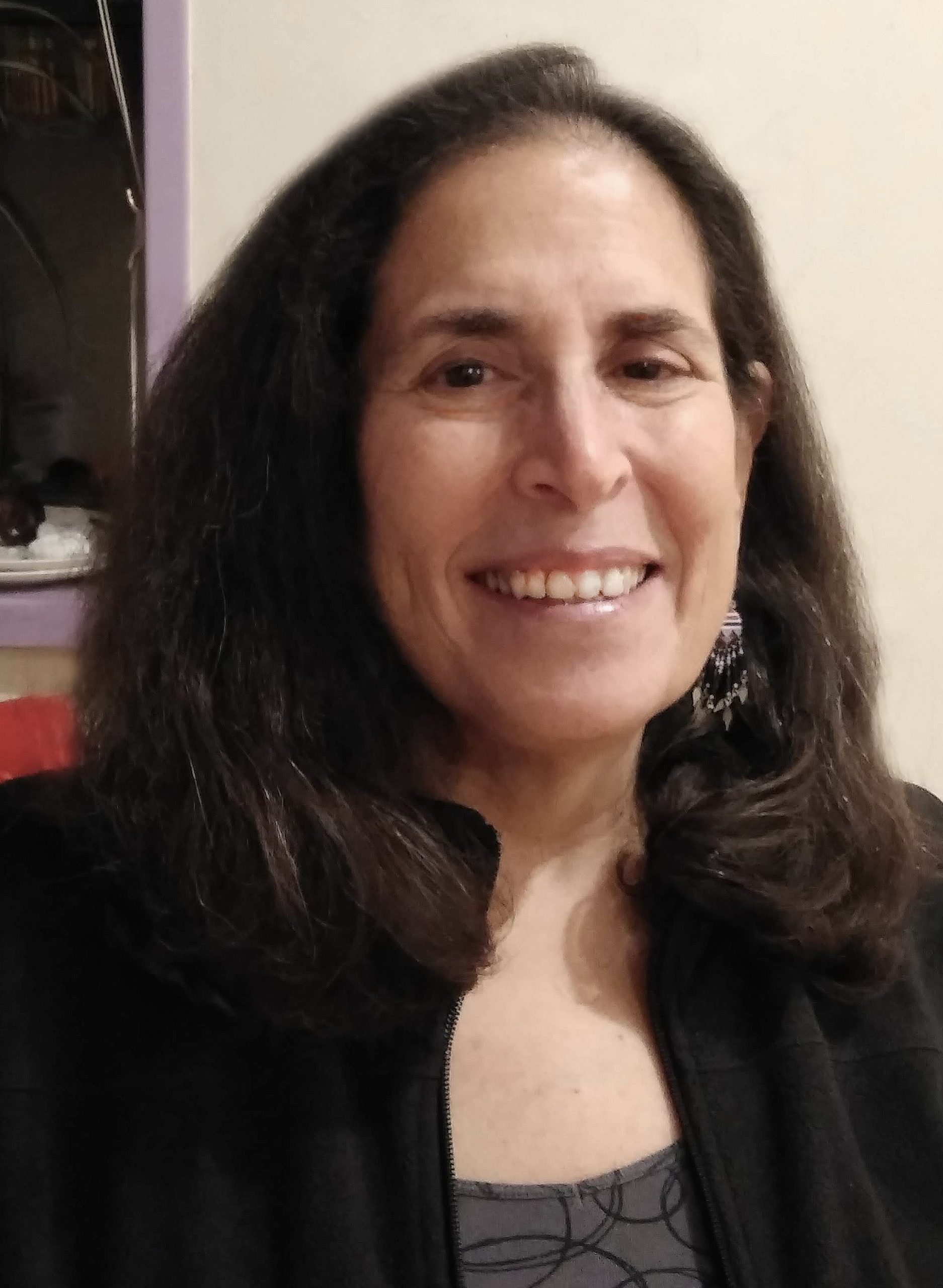 Donna Stein
Third term, expires October 2024
Ambassador Program Fundraising Page
Donna Stein's interest in social and environmental justice reaches back to singing Pete Seeger and Woody Guthrie songs around a campfire when she was nine years old and forward to her present role as producer and co-host of Eco-Logic, an environmental program on listener supported, non-corporate radio station WBAI-FM in New York.
A perfect harmony of purposes aligned when, with experience as an entertainment agent and event producer, she was called on to produce the NYC Friends of Clearwater Water Festival. Pete Seeger was the headline performer! NYCFC is one of Clearwater's independent sloop clubs. Years later Donna produced the Honoring Pete's Vision event filling 780 seats. [READ MORE]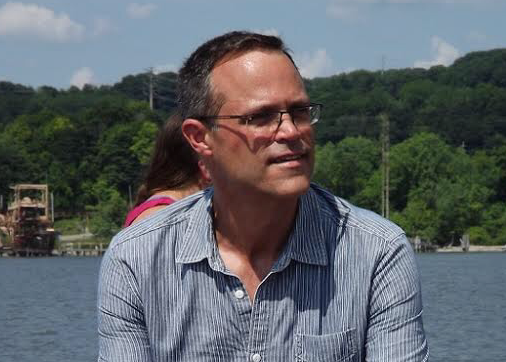 Greg Williams
First term, Expires October 2023
Ambassador Program Fundraising Page
Greg grew up in Croton-on-Hudson, NY, listening to Pete Seeger, attending Clearwater Festival, and learning to sail, repair and maintain small boats. Having lived within site of the Alps, the Cascades, the Olympics, the White Mountains and the Washington Monument, he cherishes most his connection to the Hudson River Valley.
Greg began his career at the non-profit Project on Government Oversight, studying the federal government's management of complex weapons programs and cleanup of the U.S. nuclear weapons complex. He went to graduate school and worked in the private sector for twenty-five years in order to acquire skills in personnel management and development, product management, economic modeling, budgeting and other areas. Greg has since returned to the public interest sector to apply those skills in service of environmental advocacy.
While Greg didn't know Pete Seeger personally, he is particularly inspired by his commitment to listening, research, learning lessons from the past, and most of all, hard work. When people wonder, "what would Pete do", Greg looks first to the detailed instructions Seeger and other Clearwater leaders left in the form of Clearwater's thoughtful bylaws and policies.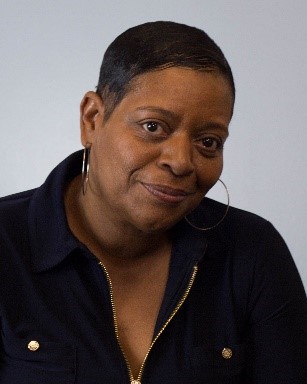 Thomasina Winslow
First term, Expires October 2023
Thomasina is a singer/guitarist and a producer of top-level acoustic blues and more. Thomasina in her former years grew up with and was imbued by her parents and Clearwater grass rooters Tom Winslow and Edral Winslow, with a love for human activism through song and one's presence. Thomasina is the founder of STEAM: "Strength Through Expressive Arts Mentoring", bringing music education to at-risk youth in New York State through the Office of Children and Family Services. In 2018 Thomasina co-founded the New Baltimore Music & Arts Festival (NBMAF). It was a long-standing vison of Thomasina's to create an event in which artists from the community come together to celebrate themselves and each other. This vision was influence heavily by Pete and Toshi Seeger and was a successful model.