A Familiar Symbol Navigating Uncertain Waters
In the summer of 2020, during the height of COVID-19, Clearwater's traditional sailing schedule transformed into a virtual community building adventure called,
Our River Connects Us
. As the
Clearwater
transited from Albany to NYC, a Clearwater film team stopped to meet with river workers, activists, environmentalists, musicians, and Hudson Valley residents, who each spoke about their unique experiences with the Hudson River watershed.  Through the lens of a politically fractured country, a national civil rights movement and a global pandemic, the
Voices of the Valley
interviews below help us understand that the river truly does connect us.

Adam Green, Rocking the Boat
"One of the things that's wonderful about the Bronx River as it is currently, is that one it is a natural river, and it's a wonderful environment for us to take kids and community members and invite them to go out in a very safe and calm environment. Our work is to not just offer kids opportunities, but to offer them opportunities in their own neighborhood. And a big part of what we do is expose this amazingly beautiful body of water that is a way to access so many opportunities, and… enjoy!"
Peter Malinowski, Billion Oyster Project
"When I talk to New Yorkers about nature it's most often about places outside of New York City. So finding and appreciating and improving the natural spaces we have here in town is a big part of the work we do especially in the city's largest open space in the harbor. Restoration without education is temporary. If we want to create change, we need some engagement of young people to make it better." 
Taylor Morton, WE ACT
"In a place like New York City or any city really there is a benefit to having green space. Apart from having a place to exercise being able to move and engage with different green spaces has a benefit to mental health. Parks are a space where events are held, where people can commune, really contributing to the social hub of a place. Quality of a green space, not just having a space present, is also a big environmental justice issue."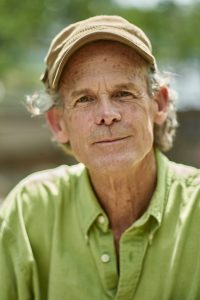 Patrick Wadden
Arm of the Sea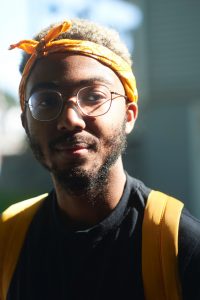 Justice McCray
Beacon4BlackLives