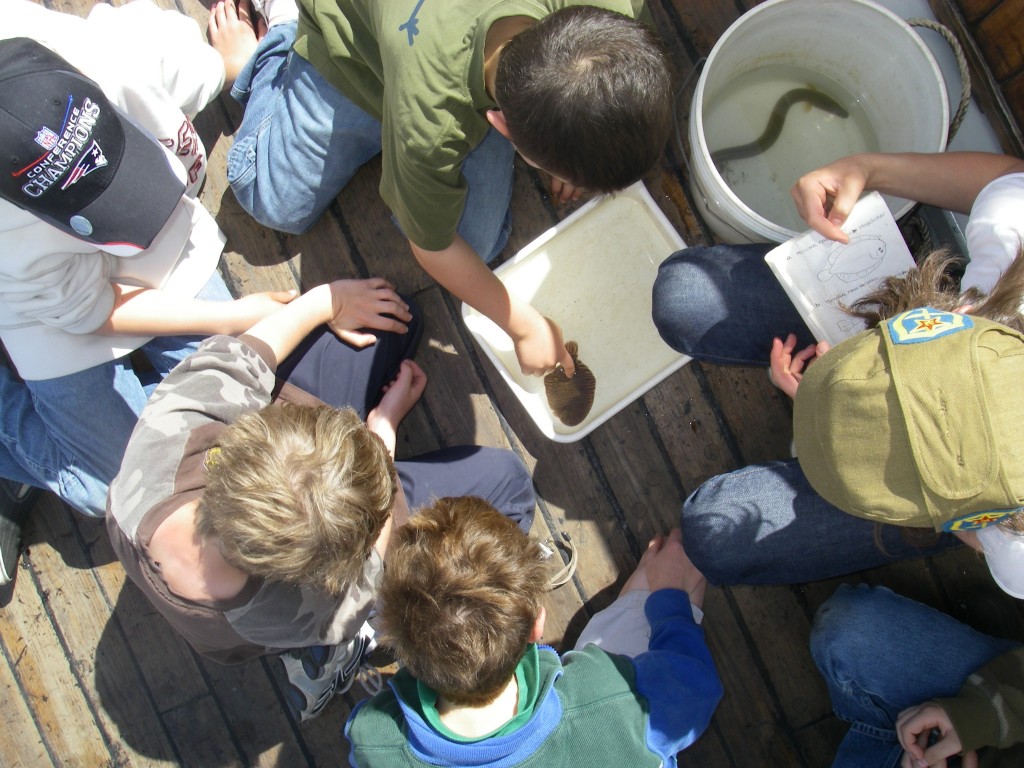 The centerpiece of Clearwater's education program is the Sailing Classroom Program. The deck of a traditional sailing ship is a uniquely powerful platform for students to learn about the river's natural wonders and cultural significance. For many, this is the introduction to the Hudson River and environmental education that can forge a connection with nature to last a lifetime.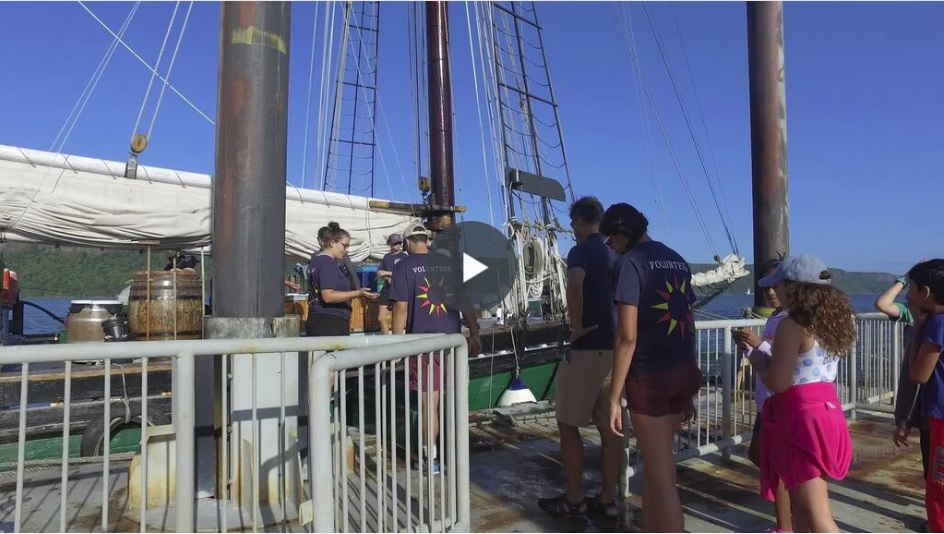 Take a virtual tour of an education sail onboard Clearwater.
If you don't see a date or dock that works for you please contact us. We may be able to accommodate your request.
*NOTE* A credit card is required to reserve a charter, but will not be charged until you have authorized us to do so.
You may still pay with a check or purchase order at a later date.
---
What Happens Onboard:
During a sail onboard the sloop Clearwater or the schooner Mystic Whaler, students have the opportunity to
help raise the sails
navigate the boat
visit learning stations to examine riverlife, perform water-quality tests, and study plankton and other invertebrate life under field magnification.
Choosing Your Program:
Teachers can choose from several themes that incorporate inquiry-based learning activities with a fun,  hands-on  focus on a particular topic which you have already been studying or to which you would like an introduction.
A detailed program overview with curriculum options  can help you choose which type of sail would be best for your group.
Sails for youth in grades 4 through High School can accommodate a maximum of 50 passengers, including all students, teachers and chaperones.
Booking a Sail:
Submit your application via e-mail, mail, or fax. Make sure that you receive a confirmation from us: if we haven't sent you a confirmation, we haven't received your application!
Payment is due 8 weeks prior to your program.
Program Cost and Funding Opportunities: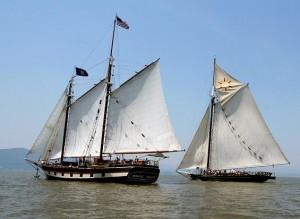 The cost of 3-hour educational group sails is $1,500 and includes all costs associated with our boat-based educational programs. Transportation costs are the responsibility of the applicant.
Clearwater is able to offer a limited number of partial scholarships to schools and youth groups  in underserved and environmental justice communities. Contact the Sail Program Manager for further information and for application guidelines.
Your educational trip aboard sloop Clearwater may be eligible for assistance through BOCES. Check with your local BOCES office for more information.
Clearwater trips are eligible for the following assistance programs:
Take up the Slack Secure sponsorship for your Clearwater sail through a local business or individual.
Teaching the Hudson Valley's Explore Awards.
Community Foundations of the Hudson Valley's  field trip grants to schools in Dutchess and Ulster Counties.
Target's field trip grants.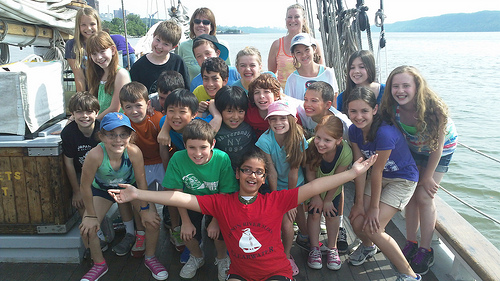 If you have additional questions about sailing, please check our frequently asked questions page, or contact Keene Morrow, Sail Program Manager at keene@Clearwater.org, 845-265-8080 , ext 7107.