Clearwater is recognized for its unparalleled environmental education programs, through which hundreds of thousands of students have investigated the ecology, history, and environmental challenges of the Hudson River. These award-winning programs, which dramatically enhance classroom learning, are all aligned to NYS learning standards and aim to create the next generation of environmental leaders. 
Our Sailing Classroom is fully booked for the fall! Be sure to subscribe to our monthly e-Newsletter so you can be the first to find out when our inquiry form goes live for the 2023 sailing season. If you still would like to join us for a field trip this fall, check out our amazing Tideline Program, which still has available spaces! 
The centerpiece of Clearwater's education program is the Sailing Classroom program. The deck of a traditional sailing ship is a uniquely powerful platform for students to learn about the river's natural wonders and cultural significance. For many, this is the introduction to the Hudson River and environmental education that can forge a connection with nature to last a lifetime. During a typical program onboard the Sloop Clearwater, students will have the opportunity to:
Set Sail – use their bodies and brains together!

Steer the Ship – under the watchful eyes of our captain!

Explore the River – examine live fish, perform water-quality tests, and discover Hudson Valley history!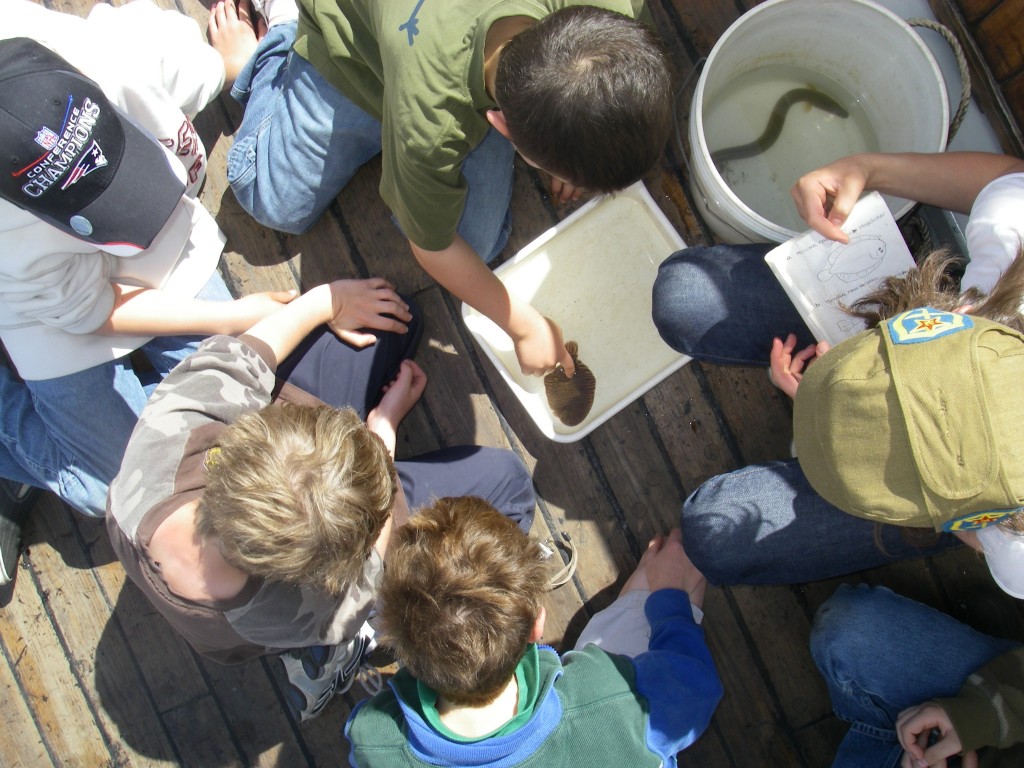 In this three-hour shipboard program, students participate in inquiry-based learning stations to examine Hudson River life, perform water quality tests, explore indigenous history, and help navigate the ship. Students also work together as a team to raise the sails, go fishing, and sing shanties. Take a quick look at our program here:
The Sailing Classroom Programs cost $2500 and are offered at a 40% discount to Primary and Secondary school age groups and a 20% discount to Post-Secondary groups. 
This includes all costs associated with our boat-based educational programs. 
Transportation costs are the responsibility of the group.
Thank you.
Total Cost Is Offset By The Generous Gifts By Our Supporters. 
Primary/Secondary

Duration

List Price

2 to 3 hours

$1500.00

Each additional hour

$750.00

Post-Secondary

Duration

List Price

2 to 3 hours

$2000.00

Each additional hour

$1000.00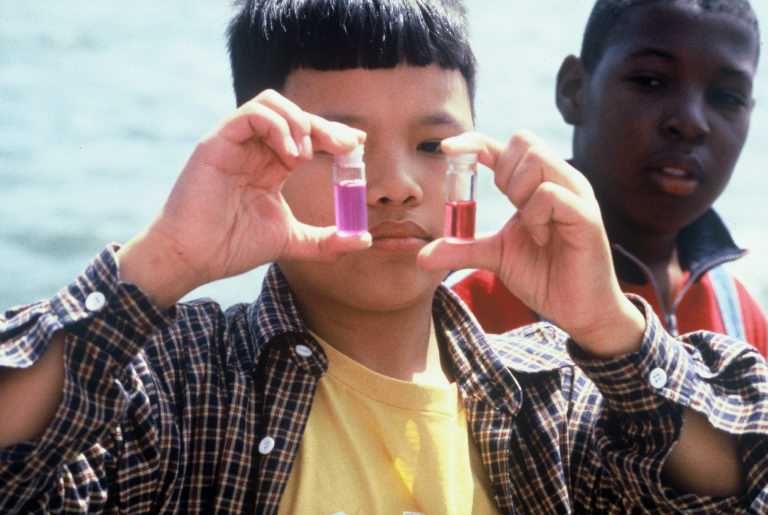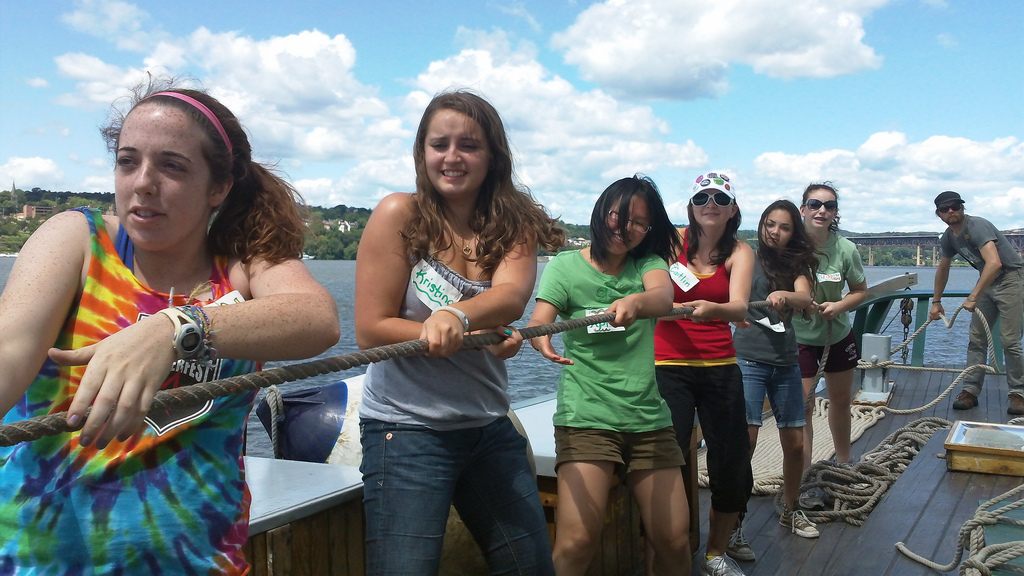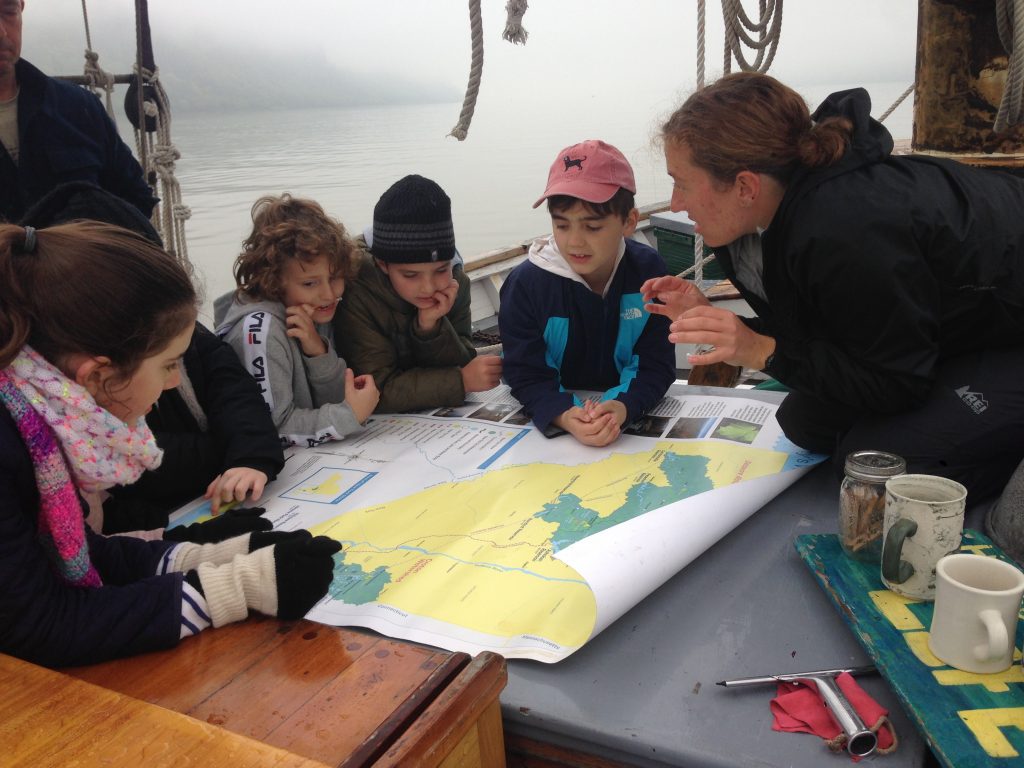 COVID-19/Vaccination Policy
COVID/Vaccination Policy
All passengers must be masked when boarding and disembarking the Sloop.

Passengers are not permitted below decks.

Students must remain masked at all times.

Teachers and chaperones may remove masks once the vessel has left the dock.

Teachers and chaperones must show proof of vaccination or a negative COVID-19 test from within 24 hours of the sail or they will NOT BE PERMITTED TO BOARD.
The Clearwater will operate at a reduced capacity for the time that COVID-19 is a concern, adhering to if not exceeding CDC guidelines and restrictions. We currently allow 40 passengers onboard for education, public, and charter sails.
If you have additional questions about sailing, please review our Frequently Asked Questions below, before contacting our Vessel Logistics Manager. If you cannot find the answer to your question in our FAQs, please send your question to at sched@Clearwater.org.
Frequently Asked Questions