Clearwater is recognized for its unparalleled environmental education programs, through which hundreds of thousands of students have investigated the ecology, history, and environmental challenges of the Hudson River. These award-winning programs, which dramatically enhance classroom learning, are all aligned to NYS learning standards and aim to create the next generation of environmental leaders. 
Our fall Sailing Classroom programs are available to book! Scroll down to reserve your sail now.
The centerpiece of Clearwater's education program is the Sailing Classroom program. The deck of a traditional sailing ship is a uniquely powerful platform for students to learn about the river's natural wonders and cultural significance. For many, this is the introduction to the Hudson River and environmental education that can forge a connection with nature to last a lifetime. During a typical program onboard the Sloop Clearwater, students will have the opportunity to:
Set Sail – use their bodies and brains together!

Steer the Ship – under the watchful eyes of our captain!

Explore the River – examine live fish, perform water-quality tests, and discover Hudson Valley history!
We're streamlining our booking process this year, which we hope will improve user experience. Booking a sail will still be first come, first served.
Click Here to go to our Fareharbor calendar, where you'll see available slots for Sailing Classroom Reservations. You will be able to see what area we'll be sailing out of for each slot.

Select which slot you would like to reserve and fill out all required information! We're listening, and will try to make sail times more flexible to accommodate bus shortages.

Look for a confirmation email in your inbox. This email will provide you with all of the information for your sail, as well as information about cost, payment, COVID-19, and cancellation policy.

Complete payment is due 6 weeks (30 business days) before your program date or you will forfeit your reservation. This does not apply to schools paying through BOCES.

We will follow up with your reservation request via email with a contract to sign and return to us.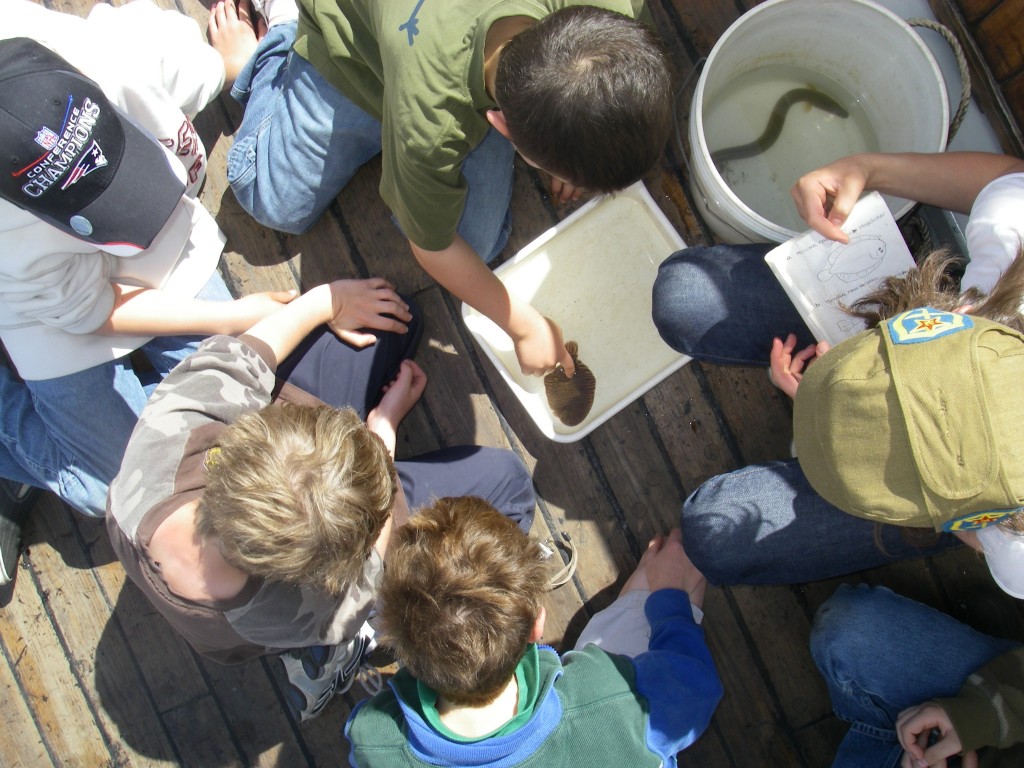 Cost
Programs will now be offered on a sliding scale. T
he Sailing Classroom costs $4,500 to facilitate, but we offer the program at a reduced price for the following:
Title I Schools: $995

Public Schools (includes Public Charter/Magnet and municipally-run summer camps): $1500 

Private Schools (includes Private Charter/Magnet and summer camps): $1750

Post-Secondary Schools: $2500
*Transportation costs and arrangements are still the responsibil
ity of the group.*
Total cost is offset by the generosity of our supporters!
Payment
Complete payment
is due 6 weeks
(30 business days)
before your sail or you will forfeit your reservation. This does not apply to schools paying through BOCES.
Cancellation
If you have fully paid for your sail and cancel it more than 8 weeks prior to the date of your sail, you will receive a full refund.

Cancellations made between 8 and 4 weeks before the scheduled sail date will be refunded 50%. For cancellations made by the group within 4 weeks of the date of the sail(s), there are no refunds.

For bookings made WITHIN 4 weeks, all fees will be non-refundable.

If at the time of cancellation the Group has not submitted payment for the Onboard Program(s), the Group shall be responsible for remuneration of Clearwater the above penalty as applicable.

This does not apply to schools paying through BOCES.
Thank you for helping us maximize the number of students we can take out sailing on the Hudson River!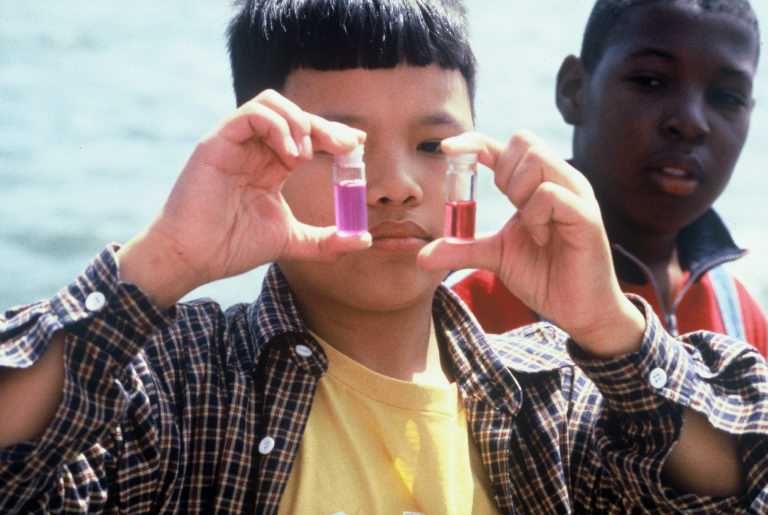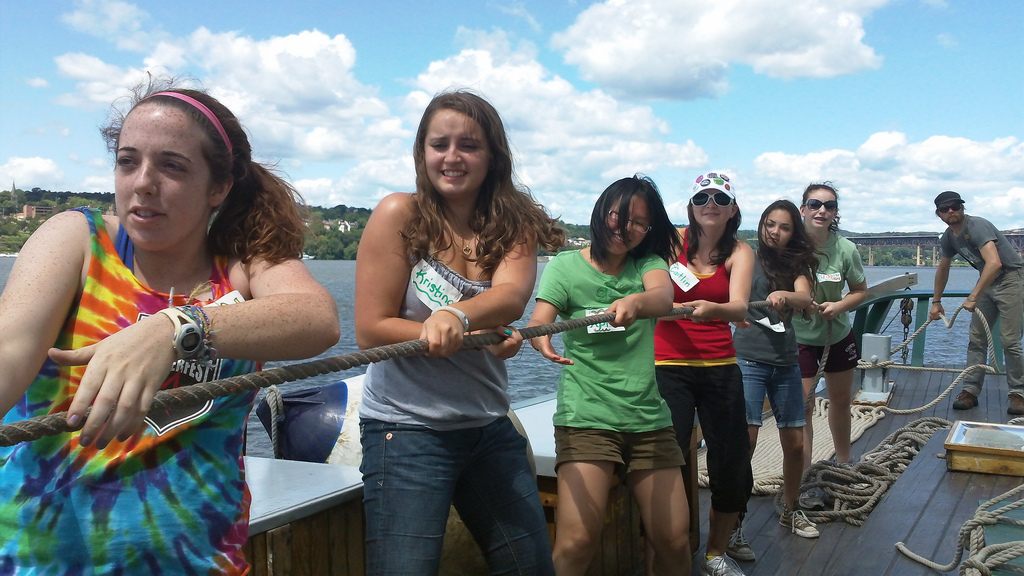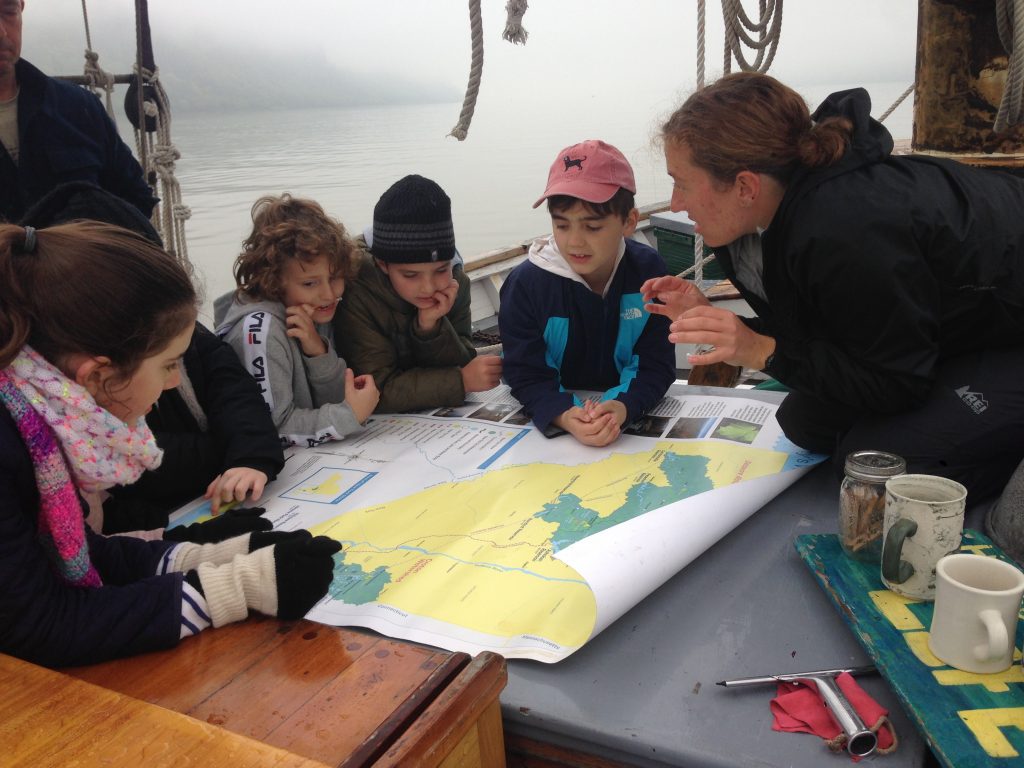 COVID-19/Vaccination Policy
We have increased our capacity to 45 passengers per sail (including teachers/chaperones/school nurses)

We have lifted our masking policy for passengers. Our crew will mask as preferred.
Don't see a time slot that works for your group?
Fill out our standard inquiry form available to go through the traditional reservation process. Please only fill this out if you do not find a time slot that works for your group (e.g. if you would like to book an education sail on a weekend day)! We will be prioritizing groups that reserve slots through FareHarbor and will not be able to guarantee you a slot that works with the rest of the sloop's schedule.
If you have additional questions about sailing, please review our
Frequently Asked Questions below, before contacting our Vessel Logistics Manager. If you cannot find the answer to your question in our FAQs, please send your question to at
sched@Clearwater.org.
Frequently Asked Questions