Scheduling a Sailing Classroom Program Aboard Clearwater
The sloop Clearwater sails from April to November from numerous docks along the Hudson River and New York Harbor. Sails are normally scheduled several months in advance. Read more…
Our education program is adaptable to your students! Choose a theme for your Sailing Classroom adventure to emphasize the units you are studying, to fulfill a grant requirement, or introduce a new topic.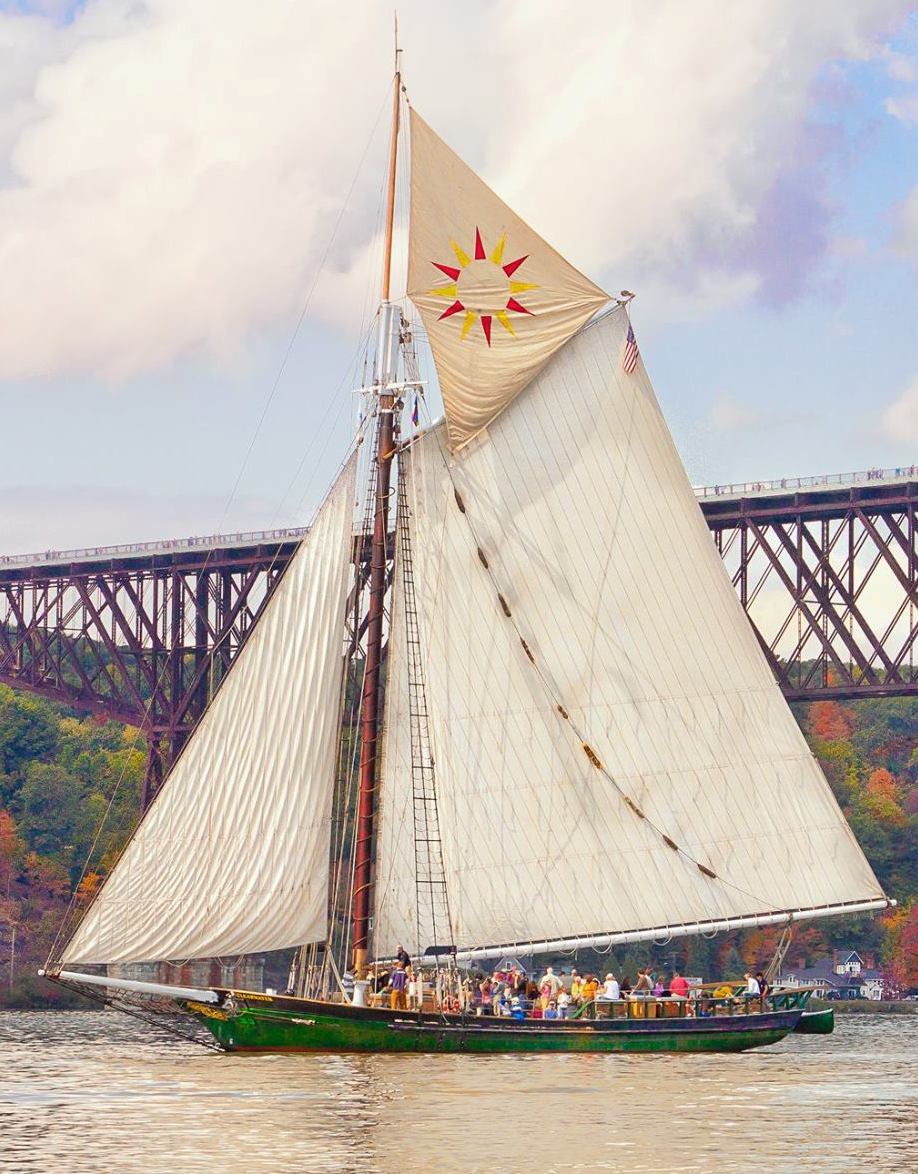 ---
Classroom Resources
The following pre- and post-sail classroom resources will extend the impact of our program and help you teach activities the students will associate with their adventure on the Hudson River.
Clearwater's Education Program Book


Read an overview of all our educational offerings.

Classroom Curriculum


These exciting themes available to support classroom lesson plans, for you and your students to explore before coming to the boat! This page will give you an idea of which learning stations will be taught during your sail and what pre-trip activities will help extend your students' educational experience.

Clearwater's Key to Hudson River Fishes


Clearwater's Key to Common Hudson River Fishes is an introduction to dichotomous keys and a guide to the Hudson's most common fishes. Start at the first page and decide if your fish matches the description in line A or line B. Click on the correct letter. Continue until you reach the page with the name of your fish, a picture, and some information about it.

Clearwater and the Common Core Standards


Clearwater's curriculum is aligned with the Common Core Standards. Use this document to explore our curriculum, and learn how our learning activities will help support your class needs!
High School and Middle School Lesson Plans
Recommended for high school and middle school classes who will be sailing onboard Clearwater as pre/post sail materials. This curriculum makes the virtual river come alive in the classroom to extend the impact of three hours Clearwater or for classes who aren't sailing this year.
Selecting a Date to Sail
Review our Sail Schedule with dates and information about where to meet the boats. Be sure to let us know your preferred dates when you apply to reserve your sail. Review our DOCK DIRECTIONS to find driving and public transportation options to each of our locations.
Prepare to Sail
For more information on how to prepare and what to expect, Taking Passage will go over in detail everything you, your students, and their parents need to know about sailing aboard our boats. If you are still unsure about something browse through our Frequently Asked Questions page or contact the Clearwater office at (845) 265-8080.
Educator Blog
Clearwater's education team is busy with volunteers, students, and new adventures aboard the sloop every day! Check our Educator Log for stories, pictures and updates, and stay connected with life on the Hudson River.

Multimedia


In addition to the lesson plans and opportunities to have an educator come into your classroom, we have power point presentations, videos and visual aids available for you to incorporate into your own curriculum.
Green Your School!
Learn about how to help your students and school become more environmentally conscious. This is a wonderful resource for teachers and students to start changing the world today!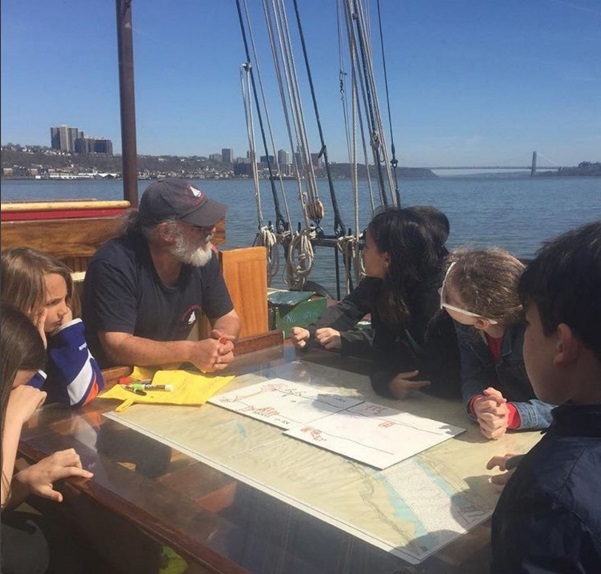 Tell us how it went:
Clearwater is constantly improving our educational sail programs and classroom materials. Please give us feedback on how your Sailing Classroom Program went so we can continue to serve you better. Link to Clearwater Sail Program Evaluation (online form)