Clearwater's approach to stewardship is simple: get people out on the river and they will be inspired to protect it. The sloop has been the key to fulfilling our mission for 54 years. This fund supports the ongoing maintenance of the iconic sloop
,
ensuring
Clearwater's
vitality and presence on the river for generations to come.
How We Preserve The Iconic Sloop Clearwater
Clearwater's Captain and crew perform regular maintenance to keep the sloop seaworthy and in compliance with United States Coast Guard inspections – and every few years, Clearwater undergoes massive overhauls, replacing large areas of the wooden hull and deck in three phases.
In the winter of
'25-'26,
we'll undergo a major rebuild of the transom (section at the rear of the boat) and topsides (upper part of the side of the ship that sits above the waterline), both of which are critical to the structural integrity of the sloop. The rebuild will include demolishing and rebuilding the frames and planks in those areas. We will replace many hull planks and some deck planks and beams. Replacing the entire deck will be an undertaking that begins at the end of '26 and continues for the next few winters.
In order to be ready to begin this project, we need to purchase $40,000 worth of wooden planks this fall (fall of '23) in order to give the wood enough time to season. The wood must be seasoned before it becomes a part of the sloop. Once all of this wood is replaced, it will last for at least ten years. 
Remember, it takes a village to raise a sail. Anyone can support the sloop, wherever you are and whatever your budget. Every contribution will play a vital role in preserving the legacy of Clearwater for generations to come. Invest in The Century Fund today!
Donations are
tax deductible
, and a charitable donation tax receipt will be issued at the time of donation.
Leadership Gifts
Anonymous

Jean Eckert Trust

NYS Office of Parks, Recreation, and Historic Preservation

New NY Bridge Community Fund
Big Ticket Items the Sloop Needs


Jib Sail ($10,000)
Coming soon: New refrigerator system
Main Sail ($25,000)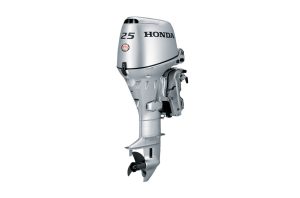 More Ways to Give
I want to support Clearwater, but don't have a contribution in my budget this year…
Send Us What You Already Have
Always helpful items you can send to Clearwater:
Power or Hand Tools 

Work Gloves 

Hand, Nose, Ear, Eye Protection 
Purchase New Items 
Send us items directly using our
Amazon Wish List
or
use the list to pick up items
from your local hardware/marine supply store and have them shipped to our office at 724 Wolcott Ave., Beacon, NY, 12508.
 (Please note the exact name and description of each item to make sure the sloop gets what it needs.)
Donations are tax deductible, and a charitable donation tax receipt will be issued at the time of donation.