March 2021 Environmental Action Update
Big News! Danskammer Update: Siting Board deems the Danskammer application complete.
On Feb. 16 the Chairman of the NYS Public Service Commission, who chairs the Article 10 Siting Board, accepted Danskammer's application for a proposal to build a new fracked gas plant on the shores of the Hudson just north of Newburgh as complete. This marks the start of the Article 10 permitting process, which can take 12 to 18 months. During this time, evidentiary hearings will be held with opportunities for public comments, the first of which will be convened on March 31 at 1 p.m. and 6 p.m. See Notice of Public Hearing. We need everyone to sign up and weigh in to urge the Siting Board to reject this unfortunate proposal. Written comments are accepted through August, but let's start now to stop this egregious project. Watch the Clearwater website and FB page for talking points and further updates.
False Solutions: While so-called "green hydrogen" and "renewable natural gas" (biogas) have their place, they cannot make Danskammer into a viable project. This report by NY Renews shows how the fossil fuel industry is trying desperately to greenwash their future by promoting these and other false solutions. In a joint press release issued recently by the Stop Danskammer Coalition, Clearwater's Environmental Action Director, Manna Jo Greene, offered this comment:
"By accepting Danskammer's application the Sitting Board will first have to determine if so-called 'Green Hydrogen' and 'Renewable Natural Gas' are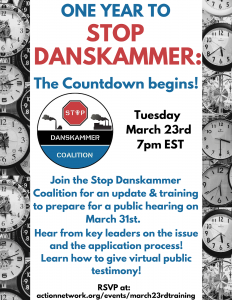 relevant to this project — which they are clearly not and need to be stricken from consideration. They will then need to determine if this proposal is consistent with New York's vital Climate Leadership and Community Protection Act (CLCPA), which it is definitely not. In fact, this project is in direct contradiction to New York's goals of 70% renewable energy generation by 2030, with aggressive greenhouse gas reductions. It's time to transition to a renewable energy economy with storage and efficiency. This proposal would be taking a giant step backward, exacerbating the global climate crisis."
Tues., March 23 at 7 p.m. One Year to Stop Danskammer: The Countdown Begins. Update and Training to prepare for March 31 Hearing. Please plan to attend both the training and hearing. Pre-register: RSVP here (Please note this is not the registration link for 3/31 hearing. That can be found here: Notice of Public Hearing)
Weds., March 31 Please register to offer virtual public comment on the Danskammer expansion
1:00 p.m. Password: March31-1pm — click on Register now, and Join on March 31
https://meetny-broadcast-pilot.webex.com/meetny-broadcast-pilot/e.php?AT=SI&From=GPS&MK=1790928137
6:00 p.m. Password: March31-6pm — click on Register now, and Join on March 31
https://meetny-broadcast-pilot.webex.com/meetny-broadcast-pilot/e.php?AT=SI&From=GPS&MK=1799626013
---
NYS Public Service Commission Public Hearing on Holtec's application to transfer Indian Point's Licenses to do quick and dirty decommissioning. On Feb. 23. the PSC held 7 hours of virtual public comment and by Feb. 26 received more than 1,600 written comments — most of which urged the agency to reject the license transfer because Holtec has a long history of bribery, perjury, and corruption — malfeasance so serious that they are barred from doing business with the World Bank and the Tennessee Valley Authority. Read Clearwater's comments here. and thanks to all who took action to weigh in.
Fukushima: 10 Years Later: by Vassar Intern, Lisa Smart.
One decade has passed since the triple nuclear meltdown at the Fukushima Daiichi power plant in Japan on March 11, 2011. What remains of Fukushima today are abandoned homes, patchworks of returning residents, and a nuclear power plant at least three decades away from being safely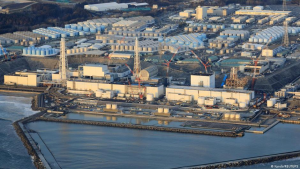 decommissioned.
Throughout the cleanup process, lessons in engineering and preparedness have been learned. Yet, with public trust of nuclear officials at a low, it is evident that the social, environmental, and ethical considerations of nuclear energy have yet to be properly addressed.
Hajime Matsukubo, secretary general of the Tokyo-based Citizens' Nuclear Information Centre, has expressed shared concern that TEPCO (Tokyo Electric Power Company), charged with the decommissioning process, lacks the transparency and the track-record to be trusted with such a dangerous task without first "begin(ing) to rebuild public trust."
Fukushima has launched a global discourse on the safety of both nuclear power plants and their decommissioning. Ten years have passed, and yet, the issue of public trust in nuclear energy still remains one of our greatest obstacles to consensus. From Fukushima to power plants like Indian Point in New York, communities merely seek confidence in the health and safety of their futures. For those of us fortunate enough to live in the post-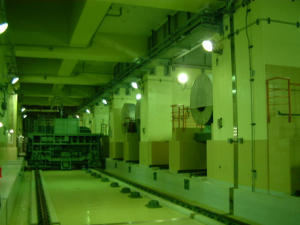 Fukushima era of renewable energy, the question then remains the same — What can we learn from previous events so as not to have another Fukushima on the Hudson?
Note: One important fact is that the thick-walled casks (12 – 18" thick) used at Fukushima withstood the tsunami. Had they ruptured, the radiation release would have been considerably worse. Holtec is is planning to use thin-walled sealed canisters (½ -⅝" thick) at Indian Point.
Hudson 7 and the Champlain Hudson Power Express (CHPE) — On behalf of the seven communities in the Lower Hudson that take their drinking water from the Hudson River, Clearwater has asked EPA to reconvene the Citizens Advisory Council for GE's PCB Remediation to provide an update in the Resource Conservation and Recovery Act (RCRA) Facility Investigation (RFI) for the Lower Hudson and to address the issue sediment of resuspension if the CHPE project were to move forward.
Fracking banned in Delaware River Basin: This ban is an historic and necessary step in the ongoing fight to protect our public waters and to mitigate the climate crisis.
https://thehill.com/policy/energy-environment/540611-fracking-banned-in-delaware-river-basin
Ashokan Reservoir turbid discharges to Lower Esopus Creek:
"The NYC DEP's release of muddy, sediment-laden water into the Lower Esopus Creek for the sake of the Ashokan is an unsustainable remedy to an ongoing watershed issue. While this practice may be the most expedient solution to protect one of the major reservoirs that supplies the NYC greater
metropolitan area with high quality drinking water, it compromises water quality in the creek, and shifts the costs and impacts onto the farmers, businesses, and aquatic life in the communities downstream.
"We cannot accept a quick fix for this issue to benefit the people of New York City at the expense of the people in the NYC DEP Watershed. Clearwater is opposed to any action that benefits one group to the detriment of others due to powerful influence. We seek a just solution that is most effective in protecting the ecology of the Lower Esopus Creek and the Hudson River." ~ Matt Salton, Clearwater Environmental Action Associate.
Other Events of Interest:
Tues., March 30, 2:00 to 3:30 p.m. Eastern time: Virtual Congressional Briefing with Amory Lovins of Stanford University and RMI, as well as other experts. Science matters and congressional oversight is sorely needed to address nuclear waste management. Stay tuned for details and registration information.
Thurs., Apr. 8, 6:00 p.m. Indian Point Nuclear Decommissioning Community Advisory Panel (NDCAP) www.indianpointcap.com Manna is representing the environment community on this body.
April 30, Indian Point Unit-3 closing. This marks the end of the Nuclear Power generation at Indian Point, and the beginning of the decommissioning phase. Let's be sure it is done as wisely and safely as possible.