Clearwater is a grassroots organization built by individuals donating their time, energy and skills to preserve and protect the Hudson River and its communities. Volunteers are the life-blood and legacy of this great effort.  Come join us! Volunteer with Clearwater! 
Please visit our Facebook page to keep updated on volunteer events and opportunities.
---
Upcoming Volunteer Opportunities:
Beacon Sloop Club's Pumpkin Festival
Sunday, October 18, 12:00 PM-5:00 PM Pete & Toshi Seeger (Riverfront) Park in Beacon, NY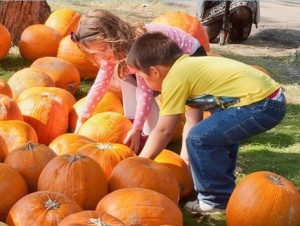 The Annual Pumpkin Festival offers Hudson Valley pumpkins all sizes and shapes, pumpkin pie, pumpkin soup, apple cider hot and cold, famous stone soup. Two solar powered music stages. MainStage featuring Cosby Gibson, Dan Einbender, Ingrid Heldt, Lost Ryders of the Wawayanda, Rick Nestler & the Dirty Stay Out Skiffers, Susan Reid Bozso, Vinnie & Maryellen Cerniglia. Many free children's activities, environmental displays. Free Admission.
Volunteer Needs and Schedule:
Sat. Oct. 17, 2015
9:00 AM – 12:00 PM: Roll out pie crusts
Sun. Oct. 18, 2015
8:00 AM – 11:00 AM: Vendor check-in
8:30 AM – 9:30 AM: Unload pumpkins
9:30 AM – 11:00 AM: Set Up
11:00 AM – 3:00 PM: Help serve food
12:00 PM – 4:00 PM: Help with Earth Care
5:00 Pm – 6:00 PM: Help with clean up
If you are interested in volunteering for any of these shifts please e-mail Shameika Hanson at Volcoord@clearwater.org.
…
New Paltz Green Fest
Saturday, October 24, 11:00 AM-3:00 PM
New Paltz Recycling Center on Clearwater Road off Route 32 in New Paltz, NY 12561
"The Green Fest is an event focused on volunteerism and sustainability. Success is achieved by crafting skills, information, past experience and passing along ideas to our future volunteers and community leaders."
We are calling on Clearwater Stewards to come out and spread the Clearwater message by tabling.You will teach attendees about Clearwater, the work that we are doing currently, and ways they canget involved in helping out in their local communities. To join, please click the link to register and find out more details about the event.
Registration link:
http://events.constantcontact.com/register/eventlr=gx88sucab&oeidk=a07ebmf6y542de6e16f
…
Ongoing Volunteer Opportunities:
Help Clearwater Stop the Spread of Aquatic Invasive Species: Scientific Data Entry
Clearwater's Watercraft Inspection Steward Program has finished for the season, and we are now looking for volunteers to assist in transcribing collected by the stewards. The data collected will help us determine common pathways for aquatic invasive species spread. Data entry will primarily be done at the Clearwater office in Beacon. Please email our volunteer coordinator at VolCoord@clearwater.org for more information.
…
Winter Open Boat Sessions
December '15, February '16 and April '16
Homeport and Learning Center, Kingston, NY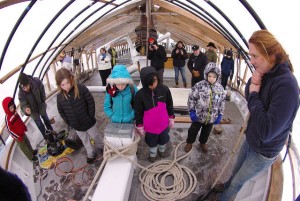 As a part of Clearwater tradition we will be hosting a series of Winter Open Boat Sessions in Kingston, NY. Winter Open Boats provide an opportunity to meet the crew and Clearwater staff, enjoy local music, and visit the sloop Clearwater as she winters at the Home Port. Crew members lead tours of the sloop as it undergoes restoration work, children will have the opportunity to engage in arts and crafts, and guests are asked to bring a potluck dish to share.
We need volunteers to lend a hand in the set up, execution and clean up of the day's activities. This includes anything from tabling to putting up signs and event helping kids to complete their craft projects. Volunteers are also needed to provide entertainment in the form of music, lectures and hands on educational opportunities. If you are interested in volunteering at our Winter Open Boat Sessions, please send an e-mail to our Volunteer Coordinator at Volcoord@clearwater.org.
…
Winter Sloop Restoration
This winter, from November to April, volunteers will be welcome to work alongside the crew of the Clearwater under the direction of the maintenance coordinator in Kingston, NY. Volunteer help would be greatly appreciated for all of our typical annual maintenance (sanding, painting, cleaning, inspecting, and servicing all the parts of the vessel), which could fall by the wayside because of our focus this winter on the hull restoration project. In addition volunteers may be asked to help with dismantling the interior, and moving and organizing tools and lumber.
While volunteers will not have the opportunity to become shipwrights, rebuilding the centerboard trunk, or building or installing frames or planks, they may have an opportunity to help with and learn about those processes.
One project for which we will need a lot of volunteer labor is removing, keeping organized, then reinstalling our 13.4-foot-long tons (30,000 lb.s!) of iron ballast from the bilges. Stay tuned for dates!
Volunteer opportunities can be arranged for weekdays or weekends, with prior notice.
If you've got all the time in the world available, and would like to volunteer onboard full time, you should consider becoming a winter Ship Skills Intern. For a job description and how to apply, go to:http://www.clearwater.org/about/job-opportunities/ and look for "winter trainees."
…
Onboard Volunteers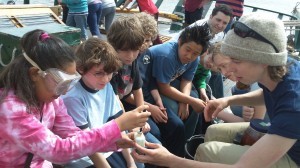 Clearwater seeks onboard volunteers with a passion for teaching, who love young people and are comfortable leading small group activities. You don't need previous sailing experience to volunteer with us, but a background in teaching, environmental issues, music or earth sciences are a plus.
Each week from mid-April to the end of October, the sloop Clearwater and the schooner Mystic Whaler, our sister ship, accept six volunteers to live aboard the boat, help sail our ship and teach our education program. Visit the Onboard Volunteer page for more information, or click here to apply.
Please email our Education Department at Educator@Clearwater.org  for more information
…
Volunteer for Clearwater Festival, Great Hudson River Revival!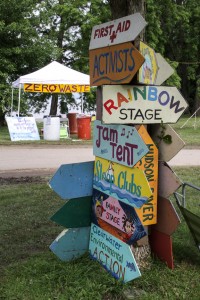 For festival-goers, the annual Great Hudson River Revival is a wonderful music and environmental event. But for volunteers, it's so much more! By volunteering, you become part of a warm, lively community that's connected to the Clearwater Festival in a special way, allowing you to share and celebrate our work for the river. Working as a volunteer and being a part of the festival's presentation will truly enhance your enjoyment of the entire weekend, so please consider becoming one of our great festival volunteers in 2016!
For more information, visit the Great Hudson River Clearwater Revival page at clearwaterfestival.org.
…