Clearwater is a grassroots organization built by individuals donating their time, energy and skills to preserve and protect the Hudson River and its communities. Volunteers are the life-blood and legacy of this great effort.  
Opportunities to volunteer with Clearwater are available year round in many different capacities. We are looking for volunteers to help us spread the Clearwater mission within their own communities and around the Hudson Valley. If you or anyone you know is interested in volunteering for Clearwater you can CLICK HERE to submit a general volunteer application to our Volunteer Coordinator.
Come join us! Volunteer with Clearwater! 
Please visit our Facebook page to keep updated on volunteer events and opportunities.
---
Upcoming Volunteer Opportunities:
…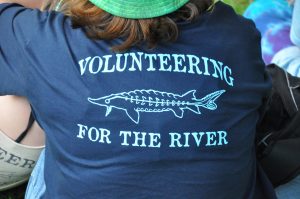 Calling all Clearwater Stewards:
Set up a table with information at colleges, conferences, farmers markets or other high-traffic locations and events to tell people about Clearwater.  You can self-train on your own time using our online presentation that will prepare you with the necessary tools to prepare for this important role in representing Clearwater.  To register as a volunteer for one of the events listed below, that you would like to represent Clearwater at, please e-mail Clearwater's volunteer coordinator at volcoord@clearwater.org
…
---
Family Day at Esopus Meadows
What: Help CW educators with this fun interactive day by the river. We need volunteers for tabling at membership, helping with a communal art project, performer hospitality, and monitoring the sound system.
Where: Esopus Meadows Preserve 257 River Rd. Ulster Park, NY
When: September 10th from 2 to 7pm.
Volunteers should plan on showing up at 1230, and we will finish breakdown by 8.
…
Fall Crafts at Lyndhurst
What:  Enjoy tours of the Lyndhurst mansion, live music, kid's activities, gourmet specialty foods and craft demonstrations
Where: 635 South Broadway Tarrytown, NY 10591 – Free Parking/No Pets
Event / Tabling Schedule:
Friday, September 16th from 10:00 am to 5:00 pm
Saturday, September 17th from 10:00am to 6:00 pm
Sunday, September 18th from 10:00 am to 5:00 pm
*Volunteers would need to arrive one hour before to set up and should plan to stay until the end of the event.  Shifts can be established if there are multiple interested parties.
CLICK HERE FOR MORE INFORMATION!
…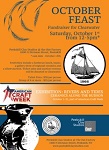 October Feast
What:  Peekskill Clay Studios is hosting a fundraiser for Clearwater!  Come out and enjoy a pig-roast and potluck a raffle or silent auction plus much more.
Where: 1000 N Division St, Peekskill, NY 10566
When:  Sat. Oct. 1, 2016
Time: 12:00 PM to 5:00 PM
Volunteers are needed to help distribute flyers in their communities to spread the word about this event.  If you are interested in helping out please e-mail our Volunteer Coordinator to volcoord@clearwater.org
…
SUNY New Paltz 8th Annual Volunteer Fair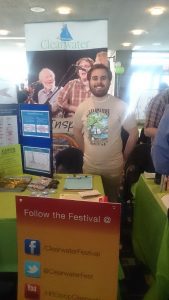 Who: Free event that is open to the public
What: A day to learn about different volunteer and
internship opportunities offered in the Hudson Valley
Where: State University of New York at New Paltz
1 Hawk Drive
New Paltz, NY 12561-2443
When: Wed. Sept. 14, 2016
Time: 1:00 PM to 4:00 PM
*Volunteers would need to arrive at 12:00 PM to set up and
should plan to stay until 4:30 PM
…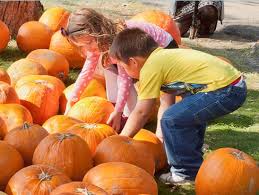 Beacon Sloop Club's Pumpkin Festival
Who:  Free event that is open to the public
What: A day to celebrate the Hudson River, Beacon and pick pumpkins
Where: Pete and Toshi Seeger Park
1 Flynn Dr.
Beacon, NY 12508
When: Sun. Oct. 16, 2016
Time: 12:00 PM to 5:00 PM*
*Set up is from 9:00- 11:00 AM and volunteers should plan to stay until 5:30 PM.
 
To sign up as a volunteer on the day of the event or even prior, please contact Rosemary Thomas at rmthomas99@yahoo.com or visit www.beaconsloopclub.org for more info.
…

The Concert Across America to End Gun Violence
Who:  Free event that is open to the public
What: A live concert series from coast to coast in honor of the National Day of Remembrance for Murder Victims.  Volunteers are needed to coordinate concerts in all 435 congressional districts across America.
When: Sun. Sept. 25, 2016
CLICK HERE to sign up as concert coordinator in your area or contact Barbara Lerman-Golomb at barbarawow5@gmail.com for more information.
Onboard Volunteers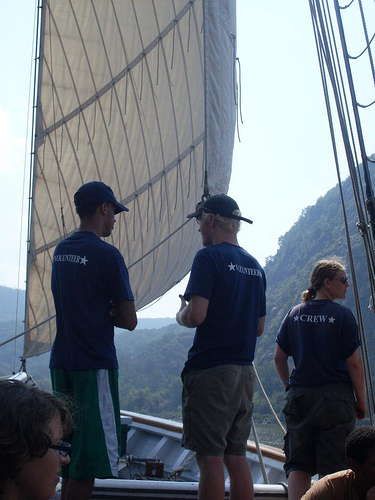 Clearwater seeks onboard volunteers with a passion for teaching, who love young people and are comfortable leading small group activities. You don't need previous sailing experience to volunteer with us, but a background in teaching, environmental issues, music or earth sciences are a plus.
Each week from mid-April to the end of October, the sloop Clearwater and the schooner Mystic Whaler, our sister ship, accept six volunteers to live aboard the boat, help sail our ship and teach our education program. Visit the Onboard Volunteer page for more information, or click here to apply.
Please email our Education Department at Educator@Clearwater.org  for more information
…
---
Volunteer for Clearwater Festival, Great Hudson River Revival!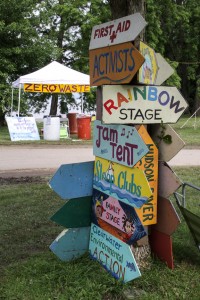 The 2016 Great Hudson River Revival is cancelled until next year.  We want to thank all of our tireless volunteers for dedicating their time and efforts again and again to help produce a wonderful festival.  We hope to continue with the tradition next year in 2017 and hope that you will all return as volunteers.  Until then, there are many ways for you to help Clearwater as we are hosting a concert series.  The next concert is on Feb. 27, 2016 at 299 Washington St. in Newburgh, NY please CLICK HERE for more information and to buy tickets.
To stay up to date with festival happenings or for more information, please visit the Great Hudson River Clearwater Revival page at clearwaterfestival.org.