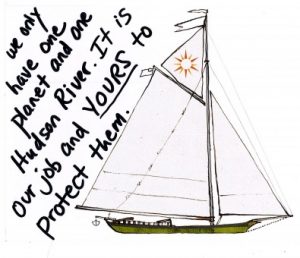 Tell congress why it's important to protect the Hudson River by sending your messages to D.C. as part of our Cargo of Concern.
Get creative! We can't wait to see what you come up with. We'll share some of our favorites on our Facebook page.
---
You can mail us your messages on paper no larger than 8.5 x 11 to be delivered to Washington, D.C. in late June.
Send all messages to:
Hudson River Sloop Clearwater
724 Wolcott Ave
Attn: Sail to DC
Beacon, NY 12508
OR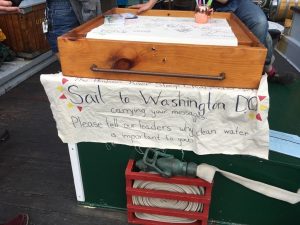 Stop by the sloop to sign our scroll! Find out where we are by checking the schedule at https://www.clearwater.org/come-sailing/sail-schedule/