EA Update for July 2021 E-News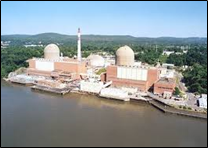 Decommissioning Oversight Board Convened:  The very first meeting of the Decommissioning Oversight Board (DOB) was convened on June 23. Representatives from relevant state agencies, elected officials, labor unions, the environmental community, and the scientific community. There was time for all those who wanted to ask questions or make comments.  There will be at least two more meetings this year, but we are asking for more — enough to really get answers to hard questions and ensure the safest possible outcome.  Clearwater submitted a detailed outline of work the DOB should undertake and has been invited to meet with the Chairman/CEO of the Public Service Commission, John Howard, and staff to share our recommendations.
Meeting with AOC's Office:  Clearwater's Environmental Action department, along with former NRC Chairman Gregory Jackso, Dr. Mark Jacobson of Stanford University, and attorney Mari Inoue recently met with Representative Alexandria Ocasio-Cortez's policy advisor about the issues surrounding nuclear energy and nuclear waste.  We focused on the Environmental Injustice impacts and the fact that nuclear is NOT a climate solution.  Please contact Matt if you want to help as a constituent by joining a strategically-designed meeting with your Congress person.
Indian Point Environmental and Climate Justice Update: Since the close of Indian Point in April, we have been meeting with communities to discuss the environmental issues that can arise from the decommissioning process. We have already met with Beacon and Newburgh and plan to do the same with NYC, Westchester, Rockland, and Kingston and Poughkeepsie. We will be posting each event as they are scheduled on the events page of the Clearwater website here.  Here is the link to the first event, Indian Point: What's Next? An Environmental Justice Conversation, which we held with many of the riverfront EJ/CJ communities in NYC and the Mid-Hudson Region.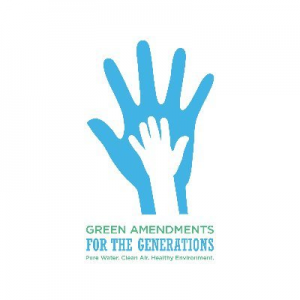 GREEN AMENDMENT:  New York State has the chance to ratify environmental rights to our Constitution on the November ballot this year.  The amendment has passed the New York State Legislature in two consecutive sessions and will now be decided on by the voters this year. The amendment specifies that it will ensure that "Each person shall have a right to clean air and water, and a healthful environment."  Election day is November 2, 2021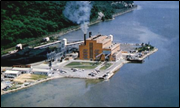 ONGOING DANSKAMMER COMMENTS NEEDED:  The comment period for the proposed Danksammer fracked gas expansion in Newburgh has been extended, in part because DEC needs more time to assess the associated Title V Air Permit.  On June 20, DEC Commissioner Basil Seggos tweeted, "The #ClimateCrisis is one of NY's top priorities. Today @NYSDEC released for public comment draft permits for Danskammer and Astoria NRG… DEC found that the current applications haven't justified the projects or shown compliance with NY's climate law."  Make your voice heard to secure New York's clean future by submitting comments. Keep it simple and speak from your heart and your own experience.  Go to the Stop Danskammer website for talking points and/or to sign on to prepared comments:  https://stoptheplant.org/take-action/#community-action
Or, here is the link to post comments to the PSC: http://documents.dps.ny.gov/public/Comments/PublicComments.aspx?MatterCaseNo=18-01253
Events of Interest:
Aug. 3 – 8  Stop Danskammer Booth at Ulster County Fair.  Volunteers needed; passes will be provided.   Please contact Manna or Matt to help staff the Stop Danskammer Coalition table.
August 4  Stop Danskammer Flotilla:  Please join Clearwater and Food & Water Watch on the river to oppose the proposed fracked gas Danskammer expansion north of Newburgh.  The Beacon Sloop Club's Woody Guthrie will lead the flotilla and serve as a press vessel, with paddlers leaving from a location near Chelsea Yacht Club (yet to be determined), followed by the Sloop Clearwater bringing up the rear.  Experienced paddlers are welcome to join.  Stop Danskammer Coalition members will be stationed in Beacon and at the park near Chelsea for press interviews.  Details and a registration form will be sent to anyone interested.  Please notify Manna or Matt if you want to volunteer to help as a paddler, or to welcome them and help with parking, etc.  
---
Articles to read and share:

This month's Must Reads:  
—Ten reasons climate activists should not support nuclear  by Simon Butler, Edinburgh, June 24, 2021; Reprinted from Climate and Capitalism.
—Global Methane Assessment: Benefits and Costs of Mitigating Methane Emissions
For further information mannajo@clearwater.org  845-807-1270 or matt@clearwater.org  914-844-9821