December 2021 Environmental Action Update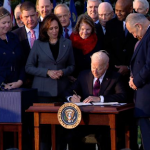 Federal Infrastructure Money for Water in New York: The Bipartisan Infrastructure Investment and Jobs Act was signed into law by President Biden on November 15. The legislation includes funding to restore New York State's water infrastructure. This comes at a critical time when we are impacted by issues of PFAS, lead pipes, and other emerging contaminants here in the Hudson Valley. Senator Schumer's Press Release provides details for the Infrastructure Act. 
Over $20 billion for clean water revolving funds

$15 billion of the revolving funds carved out to replace lead service lines

$10 billion in grants to address emerging contaminants

$1.8 billion for Indian Health Service Water and Sewer accounts
---
Champlain Hudson Power Express (CHPE) and Clean Path NY Contracts Finalized:  Two transmission line projects have had their contracts finalized, pending approval by the NYS Public Service Commission (PSC).  CHPE is a 339 mile cable that proposes to bring 18 million megawatt-hours of hydroelectric power from Canada to the greater New York City metropolitan area.  It will mostly be laid in the Hudson River by a process called jet plowing, which will cause considerable sediment resuspension. The Clean Path NY project proposes a 174-mile underground transmission line that will deliver more than 7.5 million megawatt-hours of electricity to New York City annually from wind and solar in Western and Upstate New York. 
Clearwater shares concerns recently summarized by Riverkeeper and Sierra Club regarding CHPE including:
Environmental justice impacts of flooding lands, which First Nation people in Canada depend upon for sustenance by hunting and fishing.

Methane release from decaying vegetation if future flooding occurs will exacerbate climate change; methyl mercury will contaminate the food chain.

Sediment resuspension here in the Hudson that could impact the seven communities that take their drinking water from the Hudson.

Impact on aquatic species from strong electromagnetic fields generated by powerful direct current (DC) transmission.

CHPE represents an export of energy dollars that would be better invested in renewable energy infrastructure here in New York.
Here is the link to the Riverkeeper and Sierra Club video: Informational Session on CHPE for Hudson Valley Advocates & Partners (access code wZp2QA+m)  and presentation slides: CHPE: What Do Advocates Need to Know?  
These projects must be approved by the State Public Service Commission. The comment deadline will be February 7, 2022 for both projects.  Here is the public comment link for CHPE. Here is the public comment link for Clean Path NY. 
---
Danskammer Request for Administrative Hearing:  After the DEC's denial of the Danskammer Energy Title V Air Permit back in October, the company has appealed the DEC's decision and requested a hearing that will commence early next year.  It will include a trial-type process as well as a public comment period and hearing for citizens. Danskammer Energy is essentially required to go through this process to signal to their investors that they tried everything they could. It is highly unlikely that the DEC's ruling would be overturned.  We expect some announcements from the DEC in the next few weeks and will keep you posted.  https://www.clearwater.org/wp-content/uploads/2021/12/83306DEF-3FBF-4479-AE58-47993F28C807.pdf
---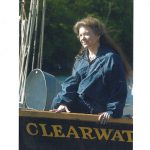 Clearwater's Environmental Action Director to be inducted into the SUNY Ulster Alumni Hall of Fame:  On December 9, Manna Jo Greene will be honored by SUNY Ulster for her years of service as an exemplary public servant in local and county government, as well as her role as an indefatigable environmental champion in her commitment to the community and the environment we all call home.  See: https://www.sunyulster.edu/foundation/alumni/hall_of_fame.php for more information.
---
Events of Interest:
Thurs., Jan 13,  6:30 – 7:45 p.m. The Green Amendment: How It Will Change NY's Environmental Future.   In 2021, New York State voters chose to add the green amendment to the state bill of rights. The right to clean air, water, and a healthful environment is now a part of our constitution. What does this actually mean for the legal process? More information to come.
https://www.clearwater.org/event/the-green-amendment-how-it-will-change-nys-environmental-future-online/?instance_id=420