and make your donation to help us finish the project!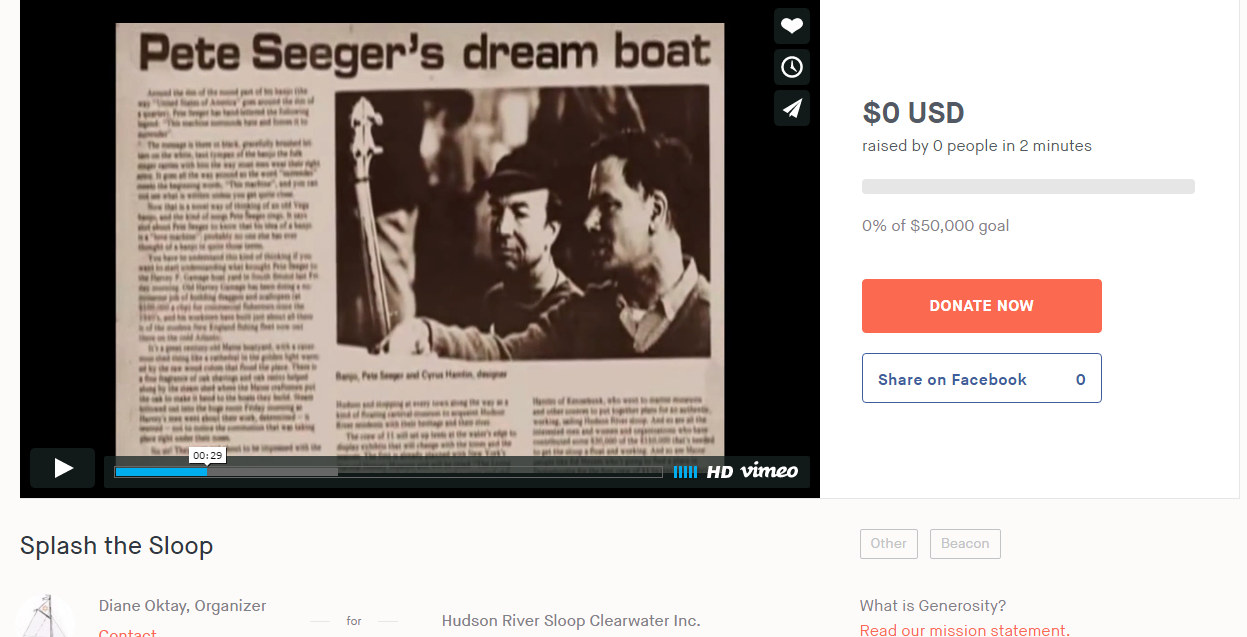 Last October we started a remarkable hull restoration project on the almost 50 year old sloop 
Clearwater
. We shared our first 
Float the Boat
video with you detailing the immense amount of work that was ahead of us over the next eight months. We were grateful for the outpouring of support we received, and warmed by the love the Hudson Valley community has for their Tall Ship.
But we need your help! We must raise an additional $150,000 to complete the project and ensure that we will be sailing again this June.  As Pete Seeger said, "Like the Hudson River itself, the sloop doesn't belong to a wealthy few, but to all people who care about the river – and our obligation to keep it sailing is for all of them."