BEACON, NY, May 4, 2015 – Hudson River Sloop Clearwater, Inc. is a new nonprofit partner of 1% for the Planet, an alliance of over 1,200 member companies in 41 countries that give one percent of revenues to environmental causes.
Clearwater is now eligible to receive donations from 1% for the Planet member companies,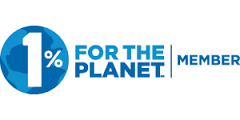 placing them among a diverse, global network of environmental organizations. 1% member businesses fuel this non-profit network through their annual contributions.  Partnership with 1% greatly expands the potential pool of funding to which Clearwater can look for support.
Newly-approved partner Clearwater contributes to a healthier planet through its innovative environmental programs, advocacy, and celebrations designed to inspire, educate and activate the next generation of environmental leaders.
"1% for the Planet member businesses donate at least 1% of their annual sales to support environmental nonprofits," says Kate Williams, CEO of 1% for the Planet. "We believe deeply that these nonprofits play a critical role in solving the many challenges facing our planet, and our core work is to grow the corporate support that enables these nonprofits to accomplish even more."
Over 3,800 nonprofits worldwide are included in the 1% for the Planet network, and over $130 million has been funneled to its nonprofit partners to date.
"Clearwater's unique strength as an environmental organization is that it engages people through experiences – educational sails on the iconic sloop, music and festivals, grass-roots action and volunteering," said Clearwater's executive director, Peter A. Gross.  "We create the kind of experiences that generate lifelong connections to the Hudson and the environment and build a citizen corps of stewards to preserve and protect them." 
About 1% for the Planet
1% for the Planet is a global network of businesses that donate one percent of annual sales directly to approved environmental and sustainability nonprofit organizations. More than 1200 member companies in 41 countries give back to this big blue planet through over 3800 nonprofit partners.  Started in 2002 by Yvon Chouinard, founder of Patagonia, and Craig Mathews, owner of Blue Ribbon Flies, 1% for the Planet helps people buy better products and protect the planet we play on.  To date, our network has given over $130 million back to blue. To learn more go to: www.onepercentfortheplanet.org.
About Hudson River Sloop Clearwater
Inspiring, educating and activating millions of people for more than 45 years, Hudson River Sloop Clearwater has been at the forefront of the environmental movement as champion of the Hudson River, working to pass landmark legislation like the Clean Water Act, providing innovative educational programs, environmental advocacy, and musical celebrations, including the renowned annual Clearwater Festival. To date, more than half a million people have experienced their first real look at an estuary's ecosystem aboard the sloop Clearwater. The organization's strong connection to youth, environmental education, and its agenda to create the next generation of environmental leaders are all part of building and strengthening a Green Cities Initiative for a green economy and a more inclusive and diverse environmental movement. Utilizing the greatest natural resource in the region, the Hudson River, Clearwater has become the grassroots model for producing positive changes to protect our planet. For more information, visit www.clearwater.org. Hudson River Sloop Clearwater, Inc. is a 501(c) 3 tax-exempt nonprofit, member-supported corporation whose mission is to preserve and protect the Hudson River, its tributaries and related bodies of water.
#   #   #