Aaron Mair, the newly elected – and first African-American – president of the national Sierra Club calls himself an "angler from Peekskill," who first became involved with environmental issues because he learned that eating fish caught from the Hudson River near his home posed a danger to his family and his community.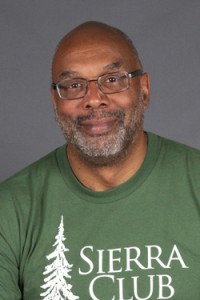 Mair was elected May 16 to head the San Francisco-based organization. An epidemiological-spatial analyst with the New York State Department of Health, he is a 30-year veteran of Hudson Valley environmentalism.
Hudson River Sloop Clearwater's environmental action director, Manna Jo Greene, said, "Clearwater sends congratulations to our hero: Aaron Mair is one of the founders of the Environmental Justice movement and the original Friends of a Cleaner Hudson. Early on, he made the connection between the PCB pollution in the Hudson River and the disproportionate impact on minority residents who were among the most active fishermen and consumers of fish."
Now a resident of Schenectady, Mair organized the residents of Arbor Hill, NY, to push for closing a solid-waste incinerator that was causing respiratory illnesses in that community, including affecting two of his daughters.
Later, after founding the Clean Up the Hudson campaign, Mair was part of a collaborative effort that achieved a settlement between the Environmental Protection Agency and General Electric to dredge toxic PCB-containing sediments from the Upper Hudson River. GE is now engaged in its fifth season of dredging and strong health advisories about the dangers of consuming fish from the Hudson are still in effect.
"This was a classic example of people coming together, whatever their cultural heritage, and making it real. For blacks, Latinos, fish is a very important part of their diet," Mair said. "We brought GE to heel on this crucial health issue."
Mair also served as a primary witness in Clearwater's Environmental Justice contention in front of the Atomic Safety Licensing Board regarding relicensing the aging, leaking, failing Indian Point nuclear power plant. Only recently, on May 9, a transformer exploded and caught fire, leaking thousands of gallons of oil into the Hudson —  the third such incident in eight years.
Mair said two of his major goals as Sierra Club president are to focus on the issue of climate change and to increase diversity, equity, and inclusion within the environmental movement.
"Nature is the great equalizer. Nature knows no difference between black and white. The biggest challenge the environmental movement faces today is transcending class, gender, and the racial divide so we can come together on climate, both domestically and internationally," Mair said. "Conservation isn't about climate deniers; it's about the people bringing about change. The climate movement isn't about politicians; it's about the grassroots. That's why I'm so pleased to blaze this new trail for the Sierra Club."
The board of directors is elected by Sierra Club members and serves the organization's 2.4 million members and supporters.