First Street Gallery to Mount Fundraising Exhibition in Support of Hudson River Sloop Clearwater
First Street Gallery will host a small works invitational exhibition and fundraiser in support of Hudson River Sloop Clearwater and on display December 8, 2011 through January 5, 2012. Over one hundred regional and national artists have been invited to participate in the exhibition, along with First Street Gallery artists. Both abstract and figurative works are represented in this select group of paintings, sculpture, prints, mixed media and photography.
The public is invited to the opening reception taking place Saturday, December 10, from 3:00 to 5:00 PM at First Street Gallery located at 526 West 26th Street, Suite 209, New York, NY 10001. Clearwater's own Power of Song music group will kick off the event with a performance. 
Gallery hours are 1:00 AM – 6:00 PM, Tuesday through Saturday. For more information contact First Street Gallery at 646-336-8053, or visit www.firststreetgallery.net.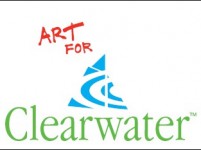 First Street Gallery was founded in 1969 as a not-for-profit, and is a 501(c) 3 corporation. Located in the heart of Chelsea in New York City, it is one of the oldest artist-run galleries in New York. Its dual mission is to exhibit and promote the work of talented artists and to provide the public with an opportunity to see and learn about contemporary art in a highly accessible milieu, as in its partnership with Clearwater. The gallery's professional artists are a stylistically diverse group who employ a variety of mediums and techniques: drawing, painting, printmaking, sculpture and mixed media.  Most commonly explored subject matter includes landscape, still life, and the figure, as well as mythic, personal, historical or political narratives.