March 2023 EA E-News Update
Register to attend: Clearwater's upcoming symposium: 
Swimmable, Fishable, Drinkable: 50 Years of the Clean Water Act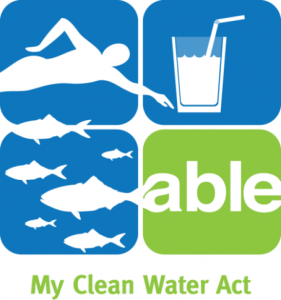 WHEN: 9am-1pm, Friday, April 14

 WHERE: Kaplan Hall, SUNY Orange, Grand St., Newburgh, NY –

Map
The Symposium will bring together experts from across the region to explore the history of the Clean Water Act, progress towards its goals over the last five decades, as well as new emerging threats to the Hudson River. The program will include life-long activist and Hudson River advocate John Cronin and a series of topically focused panel discussions with Q&A.  Registration is free with a $15 suggested donation.  Although the Symposium will be held in person, we will also be providing a way to view it virtually.  If you plan to attend remotely, please select the appropriate registration option.
Indian Point: Holtec proposes release of contaminated water into the Hudson River.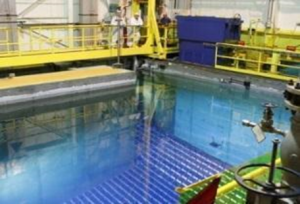 At a February 2 meeting of the NYS Decommissioning Oversight Board, Holtec International announced its plans to release treated – but still radioactive – water into the Hudson River beginning as early as August 2023.  Clearwater supports the community's call to store the fuel pool water on site.  In response to Hotec's announcement and the Covergece organizing efforts, NYS Senator Peter Harckham and Assemblywoman Dana Levenberg have introduced legislation (S5181) to prohibit the discharge of radiological agents into waters of New York State. Read the bill here.
Update!  On March 6, the Westchester County Legislature passed a Memorializing Resolution opposing Holtec's proposed releases of radioactive water into the Hudson.  And on March 8 in a 16-0 vote, the Rockland County Legislature unanimously approved a resolution calling on Governor Hochul and relevant agencies to prevent Holtec International from discharging radioactive water into the Hudson River.  Many other municipalities are considering taking the same action.
"Thank you to the Westchester and Rockland County Legislature for recognizing that the past practice of discharging treated but still highly radioactive water into the Hudson River is no justification for discharging more tritiated water into a river from which seven communities take their drinking water and many people fish, swim and recreate.  The Hudson continues to be burdened with PCBs, PFOS and many other contaminants, which can have cumulative impacts.  Let's utilize the precautionary principle and find the best possible solution for onsite storage.  We hope others will join them," said Manna Jo Greene, Environmental Action Director for Hudson River Sloop Clearwater.
Public Health and Safety Forum Series: In order to educate the members of the Decommissioning Oversight Board and the public at Large, Clearwater and our allies have held the first two of a series of expert forums,  one on Jan 26 featuring Dr. Helen Caldecott and other experts and a second on Feb. 16 with nuclear engineer Arnie Gunderson and others who addressed the potential dangers of releasing radioactive water into the Hudson River.  Both received extensive media coverage and have raised public awareness.  Clearwater's Environmental Action Committee is doing extensive research to understand the amounts, concentrations and possible human and ecosystem impacts of Holtec's proposed action. To practice the precautionary principle it makes sense to store the tritiated water in robust tanks on site. View the recordings and access the presenter slides from our recent forums below:
January 26th Expert Forum: Critical Public Health & Safety Impacts of Decommissioning Indian Point (Session 1): https://www.grassrootsinfo.org/indianpointforum
February 16th Expert Forum: Critical Public Health & Safety Impacts of Decommissioning Indian Point (Session 2): https://www.grassrootsinfo.org/indian-point-forum-feb16
EXTENDED (Again!) NY-NJ Harbor and Tributary Study Comment period: The Hudson River Sloop Clearwater recently submitted comments on a proposal from the US Army Corps of Engineers to protect the NYNJ Harbor and upriver areas from storm surge in response to the devastation caused by Hurricane Sandy. The USACE put forward five proposed alternatives in 2018 to combat sea level rise, including a massive sea wall across NY Harbor. The tentatively selected alternative (3B) consists of a combination of shoreline measures and shoreline walls, as well as 12 storm gates across NYC tributaries, which poses threats including to local water quality and public access. Clearwater calls for equal and joint consideration of sea level rise, locally driven resilience projects, prioritization of nature-based solutions, a comprehensive and revised Cost Benefit Analysis, consideration of risks to Indian Point Nuclear Power Plant, infrastructure, and both brownfield and superfund sites. Read Clearwater's comments.
Learn more about the study, and submit your comments to nynjharbor.tribstudy@usace.army.mil by the new further extended deadline of March, 31, 2023.
Events of Interest: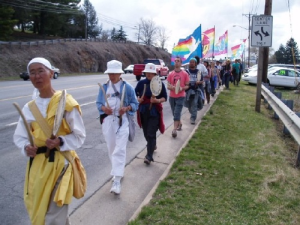 Sat., March 11 is the 12th Anniversary of the ongoing Nuclear Disaster at Fukushima.  Join Jun-san Yasuda and Peace Walkers at the Peekskill Train Station at 11 a.m  and go to the adjacent Riverfront Park for a Water Ceremony, then walk to the old gates of Indian Point, at Broadway and Bleakley in Buchanan, for Peace Ceremony and delivering of Origami Peace Cranes.  Following this ceremony, proceed to the Westchester Diner to share Lunch.  Rain or shine.
Fri., March 31, 10:00 a.m. – 4:00 p.m.  Climate Action Conference:  Acceleration Through Coordination.  Rollout of Regional Climate Action Road Map and Tool Kit.  Developed by Sustainable Hudson Valley with support from the Hudson Valley Regional Council and inputs from over 90 experts and advocates, this analysis shows what we have to do to meet New York's climate goals (and Mother Nature's).  At SUNY Orange, Kaplan Hall, Grand Street, Newburgh, NY. 
Register here.
Wed., Apr. 19:  8 a.m. – 5:30 p.m.  2023 Hudson River Environmental Society Symposium:
Landscape and Renewable Energy at the Cary Institute of Ecosystem Studies, 181 Sharon Turnpike, Millbrook, NY 12545. Click here for tickets.
Weds., May 3, 5:00 – 7:30 p.m., 8th Annual Wallkill River Summit at SUNY New Paltz College Terrace. Hear about the DEC's progress in developing a "Total Maximum Daily Load" for the Wallkill River and Sturgeon Pool, about Orange County Soil & Water's farm conservation and riparian restoration projects, an update on the Wallkill Alliance's activities, and how to get involved. To register contact wallkillalliance@gmail.com or go to Facebook.com/WallkillRiver