Past Crew
Alyce Flanagan, First Mate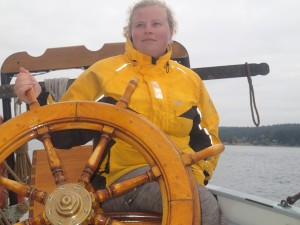 Alyce Flanagan's homeport is Port Townsend, WA. She has spent most of her life living, learning, playing and working on boats. This includes living and traveling on her parents' schooner, teaching sailing and racing in small boats during high school and college, and bouncing around between various tall ships and sailing programs since she finished school. She did a season as a deckhand on the Clearwater in 2011 and is excited to return as mate this fall. When not sailing, Alyce enjoys exploring, snowboarding, and reading.
—
Eric Martel, 2nd Mate/ Engineer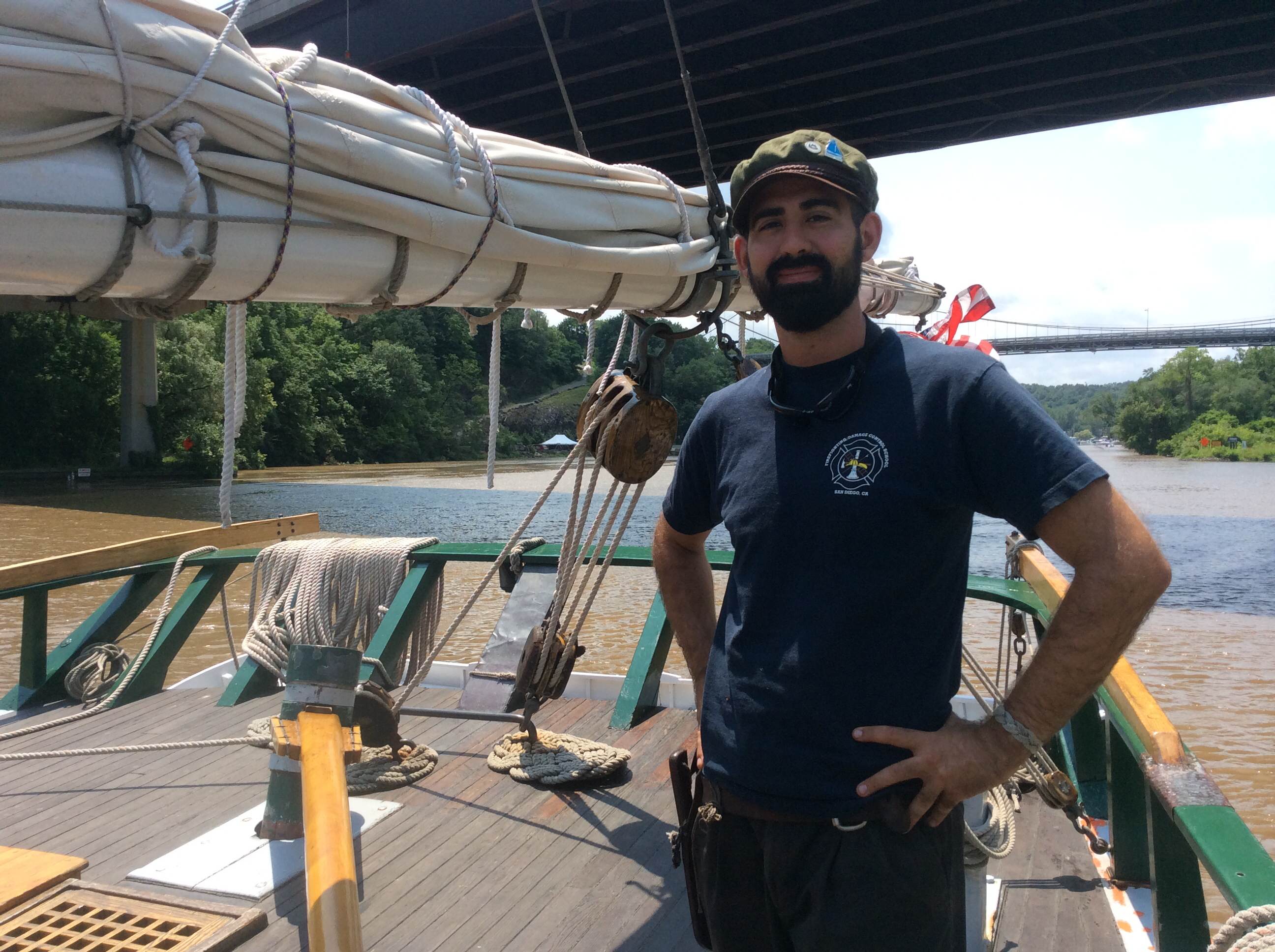 Originally from the Los Angeles area, Eric started in the world of Tall Ships on the brig Pilgrim in 2004 as a volunteer.  He was quickly engrossed by the majesty of these sailing machines, going on to sail as regular crew member, lead instructor, and eventually Mate on Pilgrim and also the Schooner Spirit of Dana Point until 2014.  After spending a couple of weeks training with the U.S. Coast Guard on the Barque Eagle, he spent two glorious seasons as an Able Seaman and Educator on the Tole Mour, before sailing her to Panama.  He sailed around the Caribbean for a while, and now Eric is super-stoked to be on the Clearwater.  He loves teaching outdoor education, cultivating a stewardship and love of the water, and empowering youth aboard ship. When he is not on a boat, Eric is often found swing dancing, practicing yoga, or just exploring.
…
Melanie Colby, Deckhand/ Bo'sun
Melanie is from Highlands, NJ. She is an NJ music educator and teaches instrumental music and vocal music to students of all ages, which sometimes includes the Clearwater crew! Melanie started out on the Clearwater as an participant in Advanced Young Women at the Helm in 2010 and since then has been a volunteer, Education Intern, and now, an apprentice. She actually learned to play guitar as an Ed Intern on the Clearwater! "As an advocate of both music and environmental education, I admire the music and accomplishments of Pete Seeger. Even though I am a musician, I have a huge passion for sailing and the environment. The combination of the three has me forever captured and inspired by the Clearwater," she says. Melanie is very excited to be sailing with Clearwater again and can't wait to learn more about sailing the Hudson River!
…
Kate Enright, Deckhand/ Bo'sun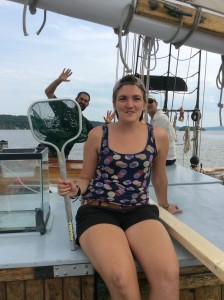 Kate says, "I'm from Cape Ann, MA, where I grew up messing around in sailboats, tidepools and collecting smelly treasures to go into natural "dioramas." I studied Earth & Environmental Science (geology!) at Wesleyan University and was lucky to spend my spring semester of 2014 on the Robert C. Seamans with SEA, studying climate science and studying on bow watch. After graduating, I was super-excited to get back on the water to learn and teach about the Hudson River.  In my free time, you wil find me planting or picking flowers, cooking, cleaning and continuing to glue things together."
…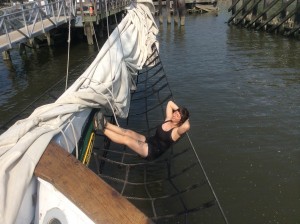 Kat hails from Peekskill, NY and the great state of New Jersey, where she earned a bachelor of science in Evolutionary Anthropology at Rutgers University. She is deeply interested in sustainability, fresh local produce, and evolutionary processes. When she's not mixing up tasty treats for the crew, Kat enjoys exploring abandoned buildings, making and sending out homemade post cards, and picnicking in the woods. Her goals for the season are to learn more about local edible plants (especially invasives!) and baking sourdough bread. Her favorite animal is the North American Opossum.
…
Elena Granado, Deckhand/ Third Mate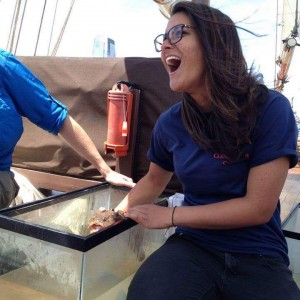 Having grown up in California, Elena's heart belongs to the Pacific Ocean. She uprooted from her sunny home in 2012 to attend The New School University in New York City, majoring in Environmental Studies. Her time in New York City has lead her towards her passions in learning about recovery and resiliency initiatives created in the wake of Superstorm Sandy and rowing on the Hudson River. She loves being on, in, and near the water and feels extremely lucky to be sailing aboard Clearwater and Mystic Whaler for the spring season. In her free time, Elena likes watching silly movies and devouring spicy eats.
…
Natalie Marshall, Fall Education Trainee
Natalie grew up in New Jersey but spent the past 4 years in the Hudson Valley at Bard College, where she got her degree in Environmental & Urban Studies. She had never sailed before joining the Clearwater crew but found many other ways to engage with the natural world, such as farming, hiking, teaching at summer camp, and bicycling across America. When she's not on the boat, Natalie loves drawing, singing, eating, biking, reading, writing, climbing trees, taking pictures, coffee, watermelon, movies, farms, mountains, New Mexico, and ice cream.
…
Shenandoah Raycroft, Fall Education Trainee
…
Maya Rosen-Buell, Fall Education Trainee
Maya is from New Haven, CT. She recently graduated from Clark University in MA. She studied political science and music. Maya enjoys sailing small boats but this is her first experience on a tall ship. She loves to play her guitar and violin and sing folk songs.
…
Robby Schmittner, September Sailing Trainee
Robby was born and raised in Milwaukee, WI and is now living in Minneapolis, MN. He's been sailing in his free time for a couple years and the Clearwater is his first experience with tall ships. He's an automotive mechanic and a drummer. He loves old Diesel engines, punk, and sailboats.
…
Eamonn Ziegler-Horton, September Sailing Trainee 
Eamonn hails from Kingston, NY. After volunteering during winter maintenance he is now a part of the fall sailing crew. He likes leaves and hands and long boarding. His favorite cheese is mozzarella.
…
Grace Ballou, Education Trainee (Spring)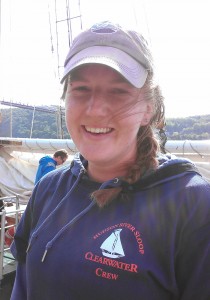 …
Amanda Colianni, Sailing Trainee (March, April)
…
Gabriel Rimon Cohen, Bos'un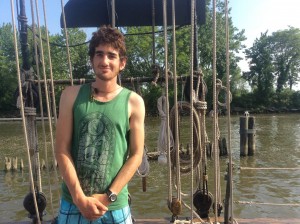 "My mother tells me she found me under a green light in a cornfield. I'm not sure whether to believe her though, as there are no cornfields in my hometown of Palo Alto, CA. Palo Alto didn't know what to do with me; while other kids were cramming for AP tests, I spent high school sailing the San Francisco Bay with the Sea Scouts. After high school, I hopped on the schooner Argo and sailed from Cape Town, South Africa, to Brazil and the Caribbean. I got a bachelor's in Geography with a Marine Option Program certificate at the University of Hawaii at Manoa. During my four-and-a-half-ish years in Hawaii I worked as a sailing instructor, NOAA coral reef researcher, submarine copilot/Japanese narrator and a PADI divemaster. After I finish bos'uning on the Clearwater, I'm off to teach English in Japan for a year. In my spare time, I play video games, watch cartoons and listen to jazz. The thing I am most afraid of is boredom. My middle name is Hebrew for pomegranate. My dream is to sail all around the world, and if I run out of world, then maybe outer space?"
…
Ruffa Espejon, Sailing Trainee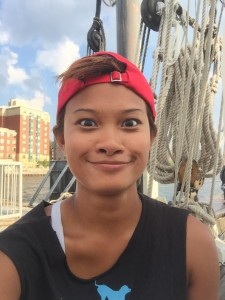 Ruffa says, "I like rabbits, going to the beach and Moscow mules. I dislike head buckets and stepping into wet potholes. I came across the Clearwater traineeship in school. One day I was walking the halls of my college, when suddenly I saw a flyer! Imagine my  surprise when it read "Do you want to go on a 3-hour sail?!" I thought, "I definitely do!"  So I  sailed on a boat with people who were complete strangers – and when I became a trainee, those people ended up as my friends and Clearwater family. Admittedly, I felt weird because everyone was so personable from the beginning. I had thought this was just going to be a job I would complete for the month of August. It was more than that. It was life-changing and made me realize that I will continue to become more than what I am now."
…
Melissa Ewald, Deckhand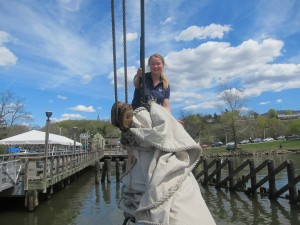 Melissa was born and raised in the Hudson Valley. She started with Clearwater as apprentice for the Winter 2015 season and stayed on as a deck hand for the spring season. Melissa likes thinking about tiny homes, sailing and Atlantic tomcod. Favorite cheese: herbed chevre.
…
Miranda Holmes, Engineer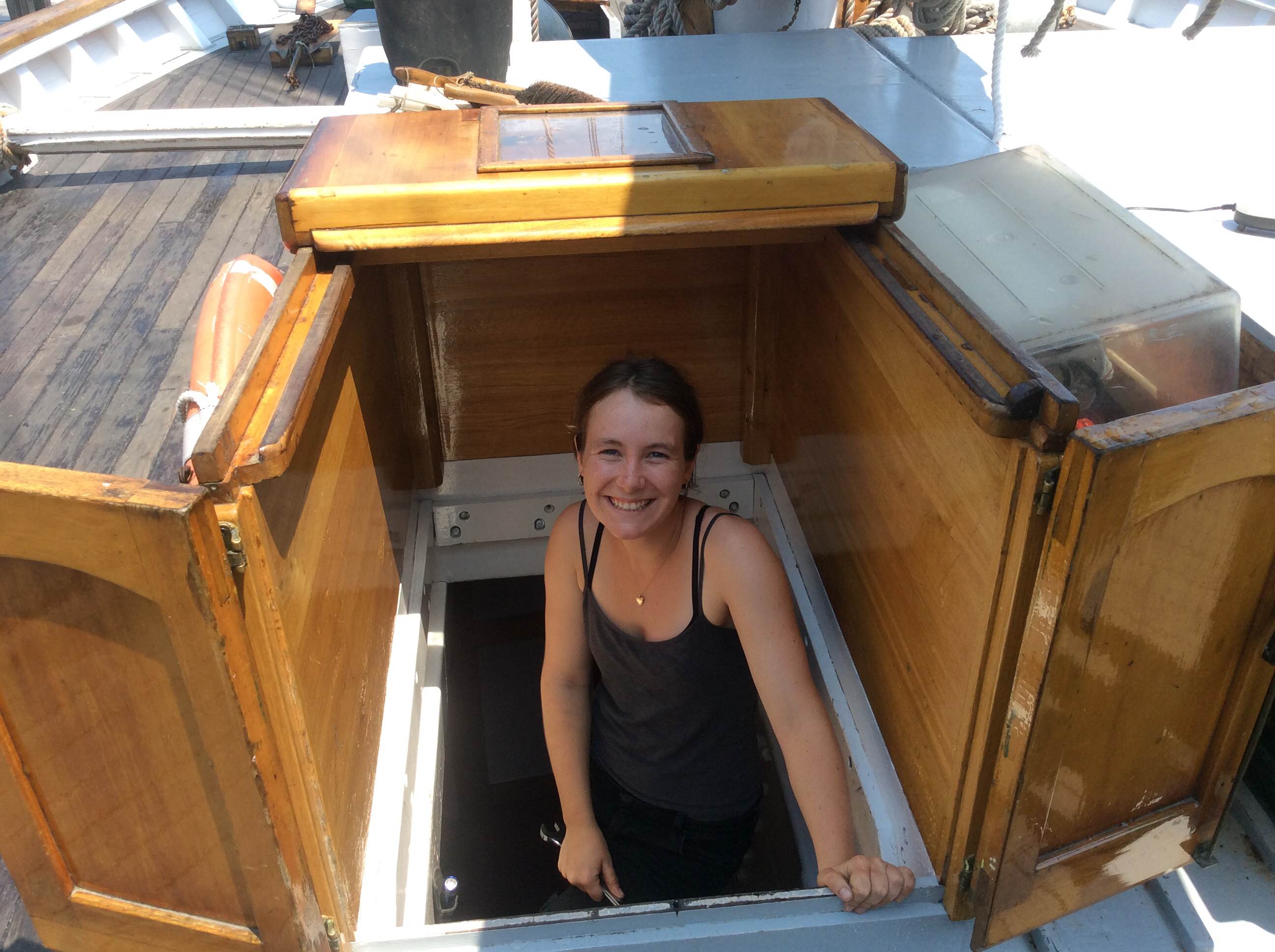 Miranda attends Skidmore College as a Neuroscience major with an Arts Administration minor. She loves to sail. She has been aboard the Clearwater Sloop since May 31 and she loves her job. She is from Pasadena, CA. She loves cheese, traveling and making friends. She started sailing as a student on the Tole Mour in 2008 and since then she gets on the water whenever she can. She loves dinosaurs, aliens and reading. She also loves frogs, the ocean, her family, rockclimbing and crème brulee.
…
Malcolm LeClair, Deckhand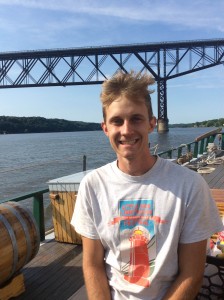 Malcolm has never lost a wrestling match with a grizzly bear or experienced a failed attempt at world domination. His favorite cheese is smoked mozzarella, and some day he would like to own a pet velociraptor.
…
Sophia McCloy, Engineer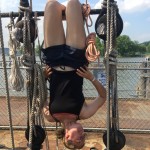 …
Nicole Mucci, Education Intern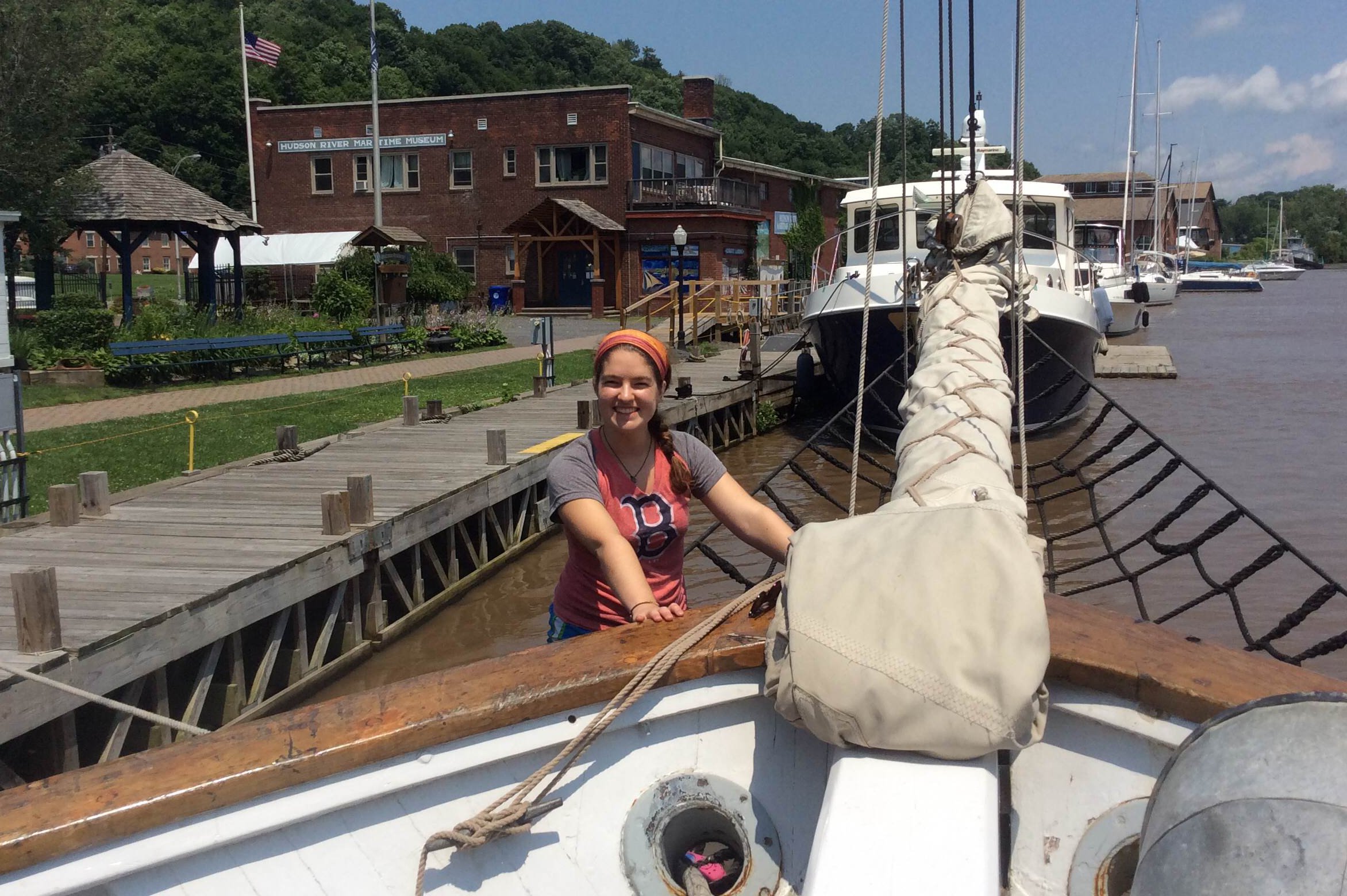 Nicole was born in the Ocean State, in Cumberland, RI. She says, "I recently graduated from the University of Vermont with a degree in Biology and Environmental Sciences. This is my first time on a tall ship – and I am super-excited to live onboard and teach kids about the Hudson River!! I really like insects, dancing and long bike rides to nowhere. If I could own any exotic pet, it would be an orangutanm, and my favorite cheese is sharp cheddar.
…
Lucille Potter, Education Intern (Spring)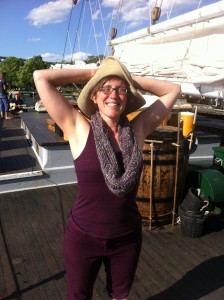 Lucy moved from the San Francisco Bay Area to Woodstock, NY, in the midst of the arctic vortices of 2014. Despite two winters' worth of snow, this intrepid west coast transplant was able to re-surface for a springtime adventure on board the Good Sloop as an education intern. Applying her experiences from a slew of educational gigs of varying conventionality, Lucy has been excited to teach and learn about the Hudson River Valley alongside folks who call this region home. In the fall, she plans on applying the stories, knowledge, roots, and tunes gained from this experience to her next intellectual journey:  a Masters of Science in Environmental Policy at Bard.
…
Ben Ritter, Sailing Trainee (August)
…
Katie Scheu, Sailing Trainee (May)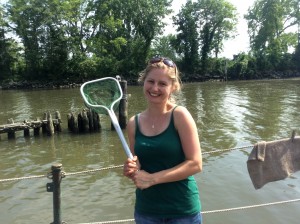 A Hudson Valley native from Saugerties, NY, Katie has always loved the Hudson River. Growing up, she enjoyed sailing the river with family and has wonderful memories of trips on her cousin's tiny sailboat. Today she can often be found walking to the Saugerties Lighthouse or walking the trails at the Falling Waters Preserve on the river. Always curious about water and underwater life, she sailed and studied Marine Science on the SEA vessel Corwith Cramer in the Gulf of Maine while in high school. A graduate of Skidmore College, Katie studied abroad and later taught English in China. After graduating from the SUNY Albany School of Pubic Health, she worked as a health educator for Columbia County, NY.  As a lover of the river and teaching, Katie is so grateful for the opportunity to conduct environmental education and encourage youngsters to become Hudson River stewards. Katie loves spending time with family, hiking and crocheting – and making cookies for the crew! Her favorite type of cheese is smoked Gouda.
…
Jim Strebeck, First Mate
Jim is from South Ha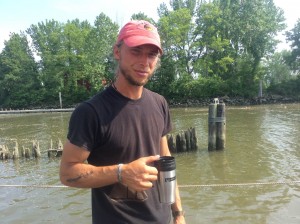 ven, MI. He says, "I have been sailing since I was eight years old. Before coming Clearwater I served as a deckhand for two seasons aboard the sloop Friends Good Will and one season aboard the schooner Roseway, as well as having been Bos'un and Mate aboard the brig Lady Washington and bos'un aboard the schooner Pride of Baltimore II."
…
Gillie Verrelli, Sailing Trainee (April)
…
Rosie Wilcox, Sailing Trainee (May)
…
Danielle Woodward, Sailing Trainee (July)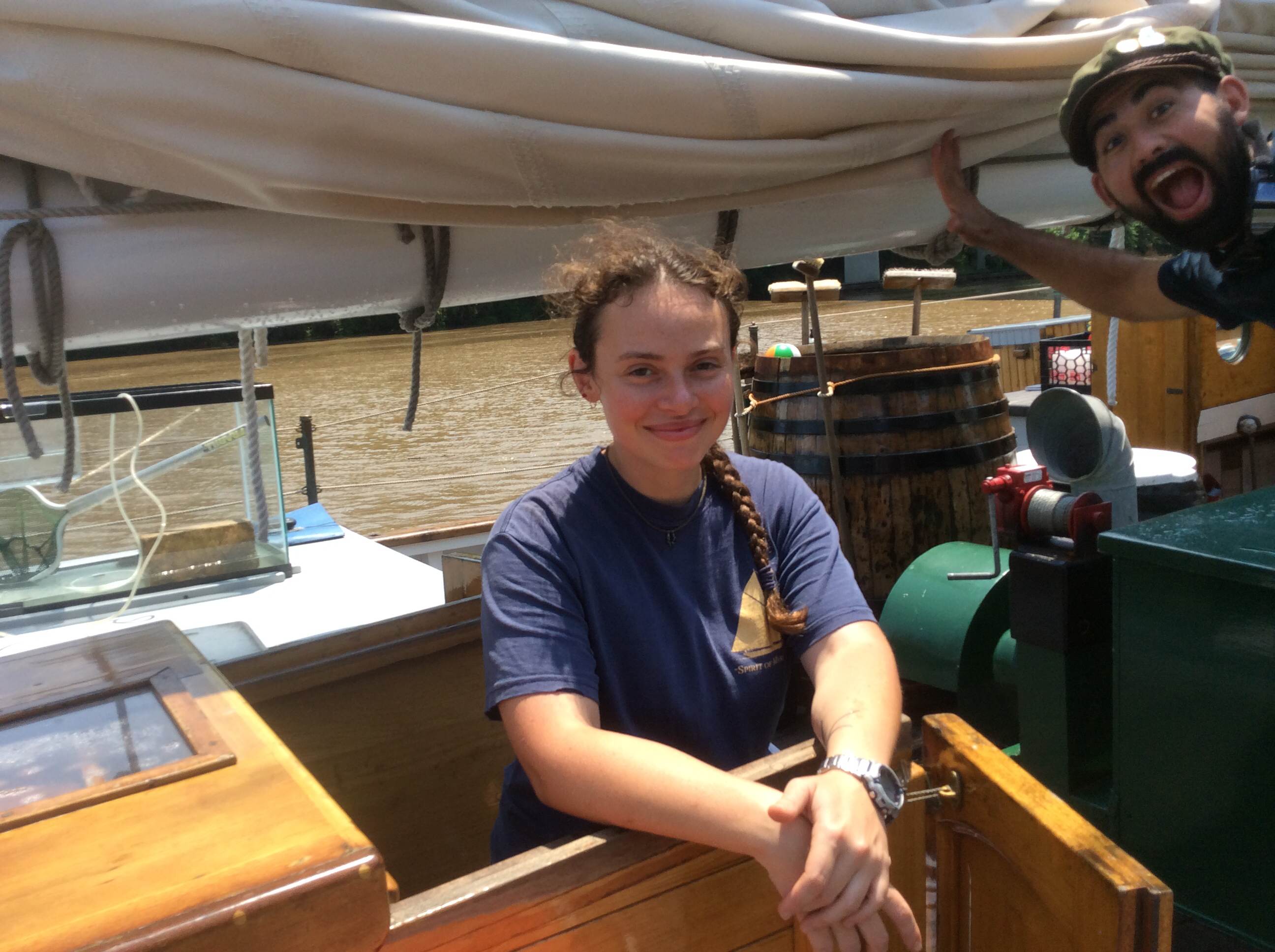 Danielle was born in Kingston, NY, and when she was seven, moved to Block Island, RI, where she was introduced to the ocean and sailing. In 7th grade, she did a week aboard the Harvey Gamage and fell in love with tall ships. At the age of 17, she spent a semester at sea aboard the Gamage. Now residing in South Carolina, she goes to college in Pennsylvania and is studyin to become a zookeeper. Having attended her first (out of 21) Clearwater Festivals at the age of three months, Danielle acquired a love for the environment from her parents, both of whom are environmentally active. Her mom sailed on the Clearwater years ago and danielle is happy to follow in her footsteps.)
…
SPRING/ SUMMER CREW – Mystic Whaler
…
Sarah Armour, Mystic Whaler Onboard Educator
…
Mary Kapusinsky, Mystic Whaler Onboard Educator
…