Since Clearwater's founding, we have inspired people from all walks of life to volunteer alongside each other to protect the Hudson River and its tributaries. More than 50 years later, Clearwater continues to hold generations together in communities through collective work – from Albany to New York City– to bring about a cleaner, greener, safer world.
New Volunteer Opportunities: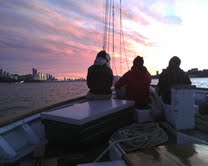 Graphic Design: Clearwater seeks volunteer graphic designer (or related) to work alongside the Marketing and Development Director on the annual gala's print brochure. If you or someone you know is interested please contact Meg Mayo, meg@clearwater.org.
Reccuring Volunteer Opportunities: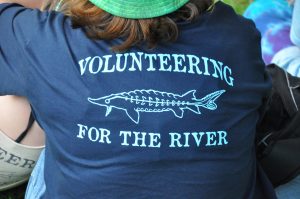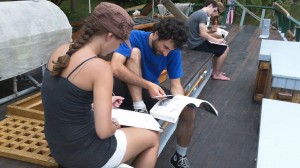 Onboard Volunteers: Are you interested in life aboard the sloop? Our sloop volunteer program pulls together groups of 4-6 individuals who contribute to our education programs and onboard community. In addition to helping the crew facilitate the Sailing Classroom, we depend on our volunteers to help with sloop operations. Come live onboard the Clearwater this sailing season for an unforgettable week of sail training and teaching! 
If you are under 18 and want to volunteer, you can apply to be an Onboard Youth Volunteer. This opportunity can be applied to service learning hours graduation requirements.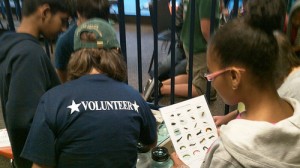 Shore Support: Volunteer from your home! The Sloop needs Shore Support Volunteers for the 2023 Season! Shore Support Volunteers are on call when the sloop is at a dock near their home. Frequent support includes: bringing ice to the sloop in the summer to keep the crew cool, offering showers to the crew, offering laundering opportunities to the crew (we bring our own detergent), and possibly being available for transportation (bringing crew or materials to and from inaccessible docks), or simply being on call in case of emergency. If you are interested in becoming a Shore Support Volunteer inquire here: https://docs.google.com/forms/d/e/1FAIpQLSeDw7rl33x2mXiROuNys_Fp6-YCGGFCUILVFB3vGx0nFFksEA/viewform