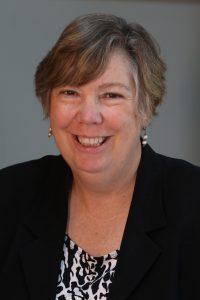 Beacon, NY – Hudson River Sloop Clearwater will honor former U.S. Environmental Protection Agency Regional Administrator Judith Enck at the organization's Third Annual Spirit of the Hudson gala on Sunday, February 11, 2018.  Enck will be given Clearwater's Spirit of the Hudson Award for her longtime service to the environment at the event, which will take place at The Garrison in Garrison, NY.  Tickets and sponsorship packages for the gala are now on sale at www.clearwater.org.
Ms. Enck was appointed by President Barack Obama as EPA Region 2 Administrator in 2009 and served for 7 years. Region 2 includes New York State, 8 Indian Nations in New York, New Jersey, Puerto Rico and the U.S. Virgin Islands.  As a college student, the first issue Judith Enck worked on was New York's container deposit law, known as the bottle bill, which has reduced litter and resulted in billions of containers being recycled and thousands of new jobs created.  She was formerly the Visiting Scholar at Elisabeth Haub School of Law at Pace University.  Ms. Enck was President of the Clearwater Board of Directors and served on the Board from 1987-1990.
Since stepping down from her post at the EPA, Enck has been outspoken about the Trump administration's efforts to roll back environmental regulations and withdraw from the Paris Climate Accord.  She continues to play a leadership role in advocating for the people of Hoosick Falls, NY, whose drinking water is contaminated with the toxic chemical PFOA.  Recently, Ms. Enck was invited to the US Virgin Islands by the territory's governor to offer assistance on post-hurricane clean-up.  Enck is a commentator and panelist on NPR's WAMC radio station.
"Clearwater has a long history of effective advocacy for the Hudson.  The organization has also educated thousands of children about the unique natural resources of the river.  I am humbled and happy to be honored by one of the most effective environmental organizations in the nation.  To be honored by Clearwater, really means a lot," said Judith Enck.
Clearwater Board Chair Betsy Garthwaite said, "The Spirit of the Hudson Award is given annually to recognize individuals who exemplify the environmental values and spirit of Clearwater's founder, Pete Seeger.  As a former Clearwater Board President who has worked so hard for our environment at both the local and national levels, I couldn't think of anyone more deserving of this award."
​Clearwater's Third Annual Spirit of the Hudson: All Aboard gala also celebrates 50 years of board volunteers and features Jimmy Buff, Executive Director of  Radio Kingston, as M.C. Radio Kingston 1490 WKNY is an independent, non-commercial, hyper-local radio station and is funded by the NoVo Foundation through the Community Foundations of the Hudson Valley.
Who: Clearwater's Third Annual Spirit of the Hudson Gala: All Aboard; hosted by Annie and Fred Osborn with Jimmy Buff of Radio Kingston, Emcee and auction by Nicholas D. Lowry – Swann Auction Galleries
What: Benefit awards dinner event to recognize Spirit of the Hudson Award winner and support Clearwater's environmental advocacy and education programs on the Hudson River
When: Sunday, February 11th, 2018 from 3:00PM-7:00PM
Where: The Garrison, located at 2015 U.S. 9, Garrison, NY 10524
How: Buy Tickets 
About Hudson River Sloop Clearwater
Launched in 1969 by legendary folk singer and activist Pete Seeger, Hudson River Sloop Clearwater has been at the forefront of the environmental movement as champions of the Hudson River. To date, more than half a million people have experienced their first real look at an estuary's ecosystem aboard the sloop Clearwater. Clearwater has become the grassroots model for producing positive changes to protect our planet. For more information, visit www.clearwater.org.