Join us for a day of fun and live music at the 9th annual Earth Fair!
WHEN: May 13, 10am-5pm
 WHERE: TR Gallo Park, 30 Rondout Landing, Kingston, New York
FREE
The City of Kingston's Annual Earth Fair is returning in 2023. This year we have reimagined our popular family friendly event for the Kingston Waterfront! This year's Earth Fair will include live music, food trucks, children's game and activities, a free swap market, electric vehicle displays, green education, sponsored boat rides, and more. More information about the overall event can be found here.
Just Announced: Festival Friday Sail 5.12.23 @ 5:30pm
Festival Friday Benefit Sail
Join famed folk/americana musicians Reggie Harris and Lara Hope & Matt Golpaugh aboard the sloop Clearwater for a very special "Festival Friday" sunset sail on the eve of Kingston's Earth Fair. Your ticket includes a two-hour cruise from the Rondout into the majestic Hudson River, with live performances by our musical guests as the sun dips behind the Catskill mountains. Passengers are welcome to bring a picnic to enjoy onboard. Proceeds benefit Hudson River Sloop Clearwater's award-winning education and advocacy programs.
When: Friday, May 12th, 5:00pm boarding, 5:30pm departure
Where: Hudson River Maritime Museum Marina, 50 Rondout Landing, Kingston, NY
Clearwater will be presenting two stages at the event for live music, featuring an impressive array of artists. Performing artists to include: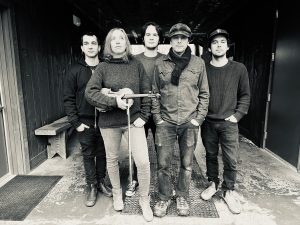 The Mammals
The Mammals are torch bearers for American folk music of depth and joy. Over the past 20 years they have quietly composed a stunning canon of original songs that both reflect our culture and present a vision of how the world might yet be.  "These days we sing about what we're for over what we're against," says singer/songwriter, Mike Merenda.  And what they're for is "nothing short of sublime" (Americana UK), bringing "the defiant spirit needed to heal a damaged world" (No Depression).
Band leaders Mike Merenda and Ruthy Ungar also produce a bi-annual folk festival at the Ashokan Center in Olivebridge, NY called The Hoot.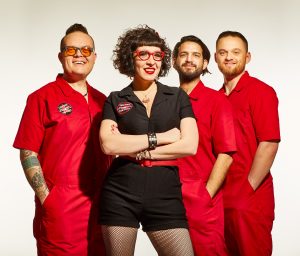 Lara Hope
Winner of an Ameripolitan Music Award, and named the "Best Up-And-Coming Band" by New York's Hudson Valley Magazine, Lara Hope & the Ark-Tones are the Northeast's premier Roots Rock n' Roll outfit! The Ark-Tones recently released their 3rd studio album, the all-original "Here To Tell The Tale", which has been getting rave reviews nationally and internationally. They've spent much of the past decade on the road, both in Europe, and in the US, and have had the pleasure of touring with some of their musical heroes, including a national tour with The Brian Setzer Orchestra, and regional tours with The Blasters, and the Reverend Horton Heat. The band has also had the privilege of supporting some of their favorite artists, including Joan Jett, Tiger Army, Gary US Bonds, Dale Watson, Wayne Hancock, The 5678's, Jay Leno, and America, and has performed at at a variety of national festivals including Viva Las Vegas, Ink n Iron, The Nashville Boogie, and were invited to perform at the original site of the Woodstock Festival, Bethel Woods, for the 50th anniversary celebration. Lara was the recipient of the City Of Kingston's "Distinguished Artist Award" for 2020/2021. Matt and Lara also play as a duo, "The Gold Hope Duo".
Describing their sound, Hope explained "I would say we are a new take on an old sound. It's been described as 'pan-americana' which means we use many areas of early rock and roots music as a creative launchpad. Where it goes from there is anyone's guess, because while we appreciate old music, we don't want to write songs that have already been written.
They've built a great network of venues in the US by touring heavily, and like many American bands, they have gained supportive fans and excellent press overseas as well. Hope was featured on the cover of UK Rock n' Roll magazine, and New York's Ulster Magazine, amongst others.
Born from a hybrid of Lara's former band The Champtones, and upright bassist Matt's international psychobilly act, The Arkhams, The Ark-Tones hit the ground running in 2012 and haven't slowed down since. The band is also known for their visually arresting videos – "Whiskey Pick" (from their debut album) and "I'm the One" were official selections in the Woodstock Film Festival.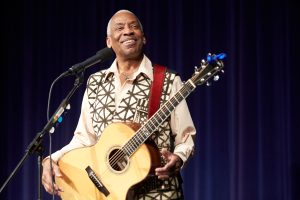 Reggie Harris
Reggie Harris has traveled worldwide for over 45 years using music and stories to inspire hope and foster empowerment in audiences of all backgrounds. He is a passionate songwriter, an activist, a widely acclaimed recording artist and world-renowned song leader who averages over 300 concerts and lectures every year at arts centers, universities, schools and music festivals. His work also takes him to diverse places of worship and dialogue throughout the U.S, Canada, and Europe. A 2021 FAI Spirit of Folk and W.E.B Du Bois Legacy Award winner Reggie is a contributor to the dialogue on history, racism and prejudice as he endeavors to create opportunities for healing through music.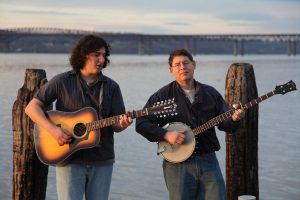 David & Jacob
David and Jacob Bernz are a father-son team of folksingers and songwriters hailing from New York State's Hudson Valley region.  David Bernz has been performing for over forty years and has toured the United States, Canada and Israel. David had a close relationship with the late Pete Seeger and earned two Grammy Awards for producing "Pete Seeger, at 89" (Best Folk Album 2008) and "Pete Seeger and the Rivertown Kids – Tomorrow's Children" (Best Children's Album 2010). His own performance ensembles have included "Dave, Perry, Rande, "Stone Soup" and "Work o' the Weavers," (a tribute to America's pioneering folk quartet), and he has released CDs with each.  As of late, David has been performing with his son Jacob.  Jacob Bernz  is one of the Valley's most prolific songwriters with almost two-thousand original songs to his credit.  Jacob was a founding member of Clearwater's "Power of Song" activist singing group and he has shared the stage with luminaries such as Tom Chapin, David Amram, Jackson Browne and Janis Ian.  Jacob has released several CD's of original music. David and Jacob also released a joint recording entitled "The Gotham River Tapes" containing both updated folk chestnuts and original songs. Together, they sing, harmonize and engage.
Betty and the Baby Boomers
Based in New York's Hudson Valley and together for more than 35 years, Betty and the Baby Boomers (Betty Boomer, Jean Valla McAvoy, Paul Rubeo, Steve Stanne, and Robert Bard) have been recognized regionally – they "sing and play old-school folk like it was brand spanking new" (Kingston's Daily Freeman); nationally – "a refreshing reminder of the halcyon days of American folk music" (Sing Out!); and internationally, with many bookings over the years for Clifden Arts Week, a well-known festival in Ireland. The group wraps distinctive four-part harmonies and sparkling guitar and Dobro licks around songs from Pete Seeger, Phil Ochs, and others who inspired their generation, plus original and contemporary material in that tradition. They also walk the walk: In October, 2016, the Hudson River Environmental Society recognized the group's roots in and commitment to teaching about the Hudson, honoring them with its Outstanding Environmental Communicator award.
www.bettyandthebabyboomers.com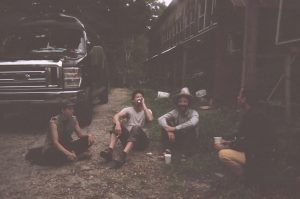 The Ulsterados
Formed in Ulster County, NY in 2020, the Ulsterados play country music that's easy to dance to, hard-time music that's good to feel bad to, and old music just as fresh as they're able. With high harmonies, a steady shuffle and enough twang to make it nostalgic, the group plays at high energy for low stakes with a combined 130 years of experience touring across the U.S.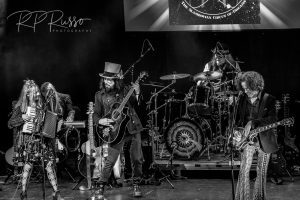 The Slambovian Circus of Dreams
A rootsy rockin' psychedelica, The Slambovian Circus of Dreams have been expanding the borders of the Americana genre with their fantastic stories and performance since the late 90's in Sleepy Hollow, New York. Their connection with audiences at shows taps into a greater human-ness and captivates with charismatic band leader Joziah Longo center ring presiding… Joined onstage by bandmates Tink Lloyd (accordion, cello, mandolin, flute) and the guitar-slinging skills of Sharkey McEwen, the Slambovians create a show that is constantly evolving "with a little help from their friends". 2022's line-up features RJ McCarty (bass, keys, sax), Bob Torsello (bass), and Matthew Abourezk (drums). Elements of Dylan, Bowie, Incredible String Band, Syd Barrett and The Waterboys flavor the musical mix (Waterboys co-founder Anthony Thistlethwaite is on the band's new album). Add a good dose of Woodstock-era psychedelia framed in solid songwriting, and you have it. Touring in 2022 in support of their
newest release, A Very Unusual Head, the band has a full schedule here and in the UK headlining the Wickham Festival, Fairport's Cropredy Festival, and more.
Recently voted "Best Band of 2022" by Chronogram Magazine (upstate New York's premier curator of arts and culture), the Slambovian Circus of Dreams continue to build their legend expanding borders of the Americana genre with a rootsy rockin' psychedelica, fantastic stories and performance. Forming in the late 90's in Sleepy Hollow, New York, the band's music is a mix of Washington Irving, Woodstock and British Invasion with "the entire root system of Rock Family Trees embedded in Longo's voice."- The Big Issue, Scotland, U.K.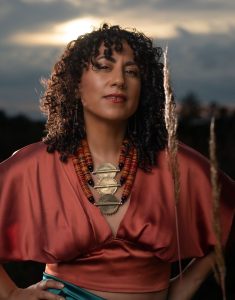 Taína Asili
Taína Asili is a New York-based Puerto Rican singer, composer, and activist carrying on the tradition of her ancestors, fusing past and present struggles into one soulful and defiant voice. Asili's Afro-Latin fusion songs of love and liberation have inspired audiences at venues across the globe – From the Women's March on Washington to Carnegie Hall to the mainstage of San Francisco Pride. Her freedom anthems and music videos inspired by social movements for racial, gender, and climate justice have been lauded by the likes of Rolling Stone, Billboard, Huffington Post, Paste, and NPR. Asili uses a multi-genre and multilingual approach to connect with a diverse array of audiences, confidently weaving between rock, reggae, salsa, cumbia, reggaeton, and hip hop to give her music a texture that's unique yet rooted. With powerful vocals and infectious rhythms, Asili's music urges people to dance to the rhythm of rebellion.
PRONUNCIATION
Taina is pronounced TIE-EE-NA (rhymes with hyena). Asili is pronounced AH-SEE-LEE.
PRONOUNS: She/Her/Ella
WEB & SOCIAL MEDIA
Website: TainaAsili.com
Facebook: Facebook.com/TainaAsiliMusic
YouTube: YouTube.com/TainaAsili
Twitter, Instagram, Tik Tok: @TainaAsili
Spotify: https://open.spotify.com/artist/4LgcuM3XYJkRfkHsSqUfFD
Bandcamp: https://tainaasili.bandcamp.com/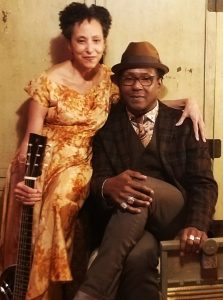 Piedmont Bluz Acoustic Duo
The Piedmont Blūz Acoustic Duo, comprised of Valerie and Benedict Turner, are ambassadors of Country Blues music, the Piedmont style of fingerpicking, and roots percussion. Their mission is to help bring awareness to these unique aspects of African-American culture, and to the contributions of early blues artists, through performing and teaching. They have entertained audiences domestically and abroad and are much loved wherever they go. As 2018 inductees into the New York Blues Hall of Fame, this husband-and-wife duo feel that "there are stories to tell, people to remember, and things that must be said" so, in addition to tickling your ears with delightful music, they weave a bit of history into the presentation of each song. A Piedmont Blūz concert isn't just music – it's an experience as they transport you back to the 1920s and 1930s, the hey-day of acoustic Country Blues music.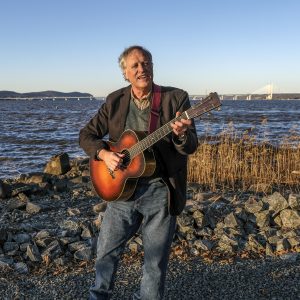 Tom Chapin
In a career that spans six decades, 27 albums and three GRAMMY awards, Hudson Valley Troubadour Tom Chapin has covered an incredible amount of creative ground. In addition to his work as a recording artist, concert performer, storyteller and activist, he's performed on Broadway and worked extensively in television, radio and film. As a music-maker, Chapin maintains two long and productive parallel careers, both as a respected contemporary folk artist and as a pioneer in the field of children's music. During the height of the Covid shutdowns, Tom and his daughters The Chapin Sisters streamed 200 live concerts under the moniker "Mornings with Papa Tom." All are archived on YouTube. The son of noted jazz drummer and teacher Jim Chapin and the grandson of author/critic Kenneth Burke and portrait painter James Chapin, Tom grew up in a family that encouraged artistic pursuits. He began performing professionally as a teenager in the early 1960s, playing in Greenwich Village folk clubs alongside his siblings Harry and Steve as The Chapin Brothers.
In 1971, he began a five-year run as the host of the Emmy- and Peabody award-winning ABC-TV children's series Make A Wish. Chapin and his songs were also featured in the seminal 1970 documentary film Blue Water, White Death, for which he spent six months sailing the Indian Ocean searching for great white sharks. Chapin launched his solo recording career with 1976's Life Is Like That. It was the first of a string of albums that further established his reputation as both a gifted storyteller and a natural entertainer, winning him an uncommonly loyal fan base in the process. He also continued to venture into other creative areas, playing the lead role in the hit Broadway musical Pump Boys and Dinettes, working off-Broadway as musical director of both Cotton Patch Gospel and Harry Chapin: Lies and Legends, and serving as host of TV's National Geographic Explorer. He's also written and performed satirical topical songs for National Public Radio's Morning Edition, and had a cameo role as the Vice Presidential candidate in Jonathan Demme's 2004 remake of The Manchurian Candidate. Chapin's latest project is the 2023 Earth Day re-release of "This Pretty Planet," the Grammy-nominated collection of environmental songs originally released in 2000. A soulful, powerful, playful and musically exciting environmental collection of original compositions, featuring new, re-recorded and classic Chapin tunes, re-mastered and ready for a new generation! Sadly, these songs are just as relevant now as when they were originally released. Simon and Schuster has released three children's books based upon his songs: This Pretty Planet, Library Song (The Library Book), and The Backwards Birthday Party.
Chapin also serves as narrator of a series of children's books, three of which, Mama Don't Allow, There Was An Old Lady Who Swallowed A Fly and The Train They Call The City Of New Orleans, have won GRAMMY awards in the Best Spoken Word Album for Children category. In addition to his musical and media endeavors, Chapin has long been an advocate for environmental causes, issues of hunger and social justice, and a supporter of music and the arts in public schools. "The pandemic has forced us all to reinvent ourselves. I still love the guitar, I still love to sing, and I still love the thrill of creation: a good song, a good recording, a good concert." Through it all, Tom never stopped writing smart, thoughtful, funny and beautiful songs for the folk audience, and Hold Our Ground is his 14th album in the genre. Created with the help and talents of old friends like longtime band mates Jon Cobert and Michael Mark, his harmonizing daughters Lily and Abigail, and co-writers Si Kahn, John Forster, John McCutcheon, and Scott Ainslie. "At 77, Tom Chapin is at the top of his game…an album that is warm, wise, whimsical, and anthemic — and very right for our times." John Platt, host of "Sunday Supper" on WFUV-FM, Bronx, NY
"One of the great personalities in contemporary folk music." – New York Times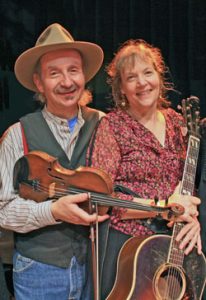 Jay Ungar and Molly Mason
He was a Bronx kid. She grew up in Washington State. He was raised on pop music of the 1940s and '50s. She had a fondness for traditional fiddle music and '30s and '40s popular tunes. He hung out in Greenwich Village coffeehouses and roamed North Carolina and Tennessee in search of traditional players. She played clubs and colleges on the West Coast and took a liking to the jazzy sound of the Swing Era. Since joining forces—both artistically and romantically (the two would marry in 1991)—Jay Ungar and Molly Mason have become one of the most celebrated duos on the American acoustic music scene.
It started with a chance meeting in the late 1970s. Jay and Molly were each performing at the Towne Crier, a rural New York club. They hit it off musically and played together from time to time until Molly headed off to Minnesota to work in the house band of a new radio show: Garrison Keillor's A Prairie Home Companion. Meanwhile, back in New York, Jay put together a band with fellow fiddlers Evan Stover and Matt Glaser and guitarist Russ Barenberg. When Fiddle Fever, as the collaboration was called, needed a bassist, Molly signed on. The group recorded two classic LPs, now available on CD as The Best of Fiddle Fever (Flying Fish Records).
After signing with Angel Records in 1991, Jay and Molly—in collaboration with baritone Thomas Hampson and pianist David Alpher—released American Dreamer, a collection of the songs of Stephen Foster. They followed with Waltzing with You, an elaboration on their score for the film Brother's Keeper, a Sundance Film Festival prizewinner. Perhaps the duo's best-known composition is the title track of The Lovers' Waltz, an album of romantic fiddle music from Appalachian, Scandinavian, Celtic, Klezmer and Swing traditions. The CD also features a medley of melodies written by composer James Horner—ones that Jay had previously performed with the London Symphony in Horner's score for the Sony Tristar filmLegends of the Fall. Harvest Home, Jay and Molly's 1999 release on Angel Records, culminates in their 20-minute orchestral work, The Harvest Home Suite, in which they are joined by the Nashville Chamber Orchestra. In 2002, Jay and Molly produced, arranged and performed on A Song of Home, a collaborative recording for RCA, with flutist Sir James Galway, mandolinist Peter Ostroushko and bassist Steve Rust. Now, with Relax Your Mind (Angel Records), Jay and Molly, with their band Swingology, take a slightly different direction: American dance music with a focus on country blues and swing. Included are more of the beautiful waltzes that have become their signature pieces.
On radio and television, Jay and Molly have appeared on CBS Good Morning, The Rosie O'Donnel Show, All Things Considered, A Prairie Home Companion, and the BBC's Transatlantic Sessions. And they have no shortage of future musical projects.