Advancing Water Quality Protection through Community Engagement and Youth Empowerment
The U.S. Environmental Protection Agency awarded nearly $25,000 to the Hudson River Sloop Clearwater to improve water quality in Peekskill, New York. The grant was awarded under the EPA's Environmental Justice Small Grants Program, which supports and empowers communities working on solutions to local environmental and public health issues.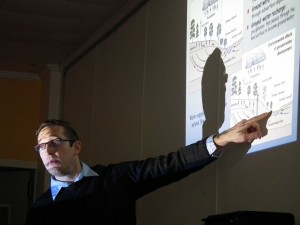 Using the EPA grant, Hudson River Sloop Clearwater, Inc. has led a collaborative, community-based watershed planning and protection initiative focused on the urban watershed of the city of Peekskill. The waterways are used by people for fishing, swimming and boating. Through training, technical assistance and hands-on activities, the project provides members of the community the knowledge needed to better understand how to prevent water pollution. Residents will also learn about environmental hazards and health risks associated with polluted local waterways. The project will also include an Urban Watershed Steward program, which will be geared toward young people and will promote peer-to-peer learning and encourage neighborhood cleanup projects.
---
The goals of this EPA-funded Environment Justice Small Grant program include:
Creating a Peekskill Urban Watershed Committee

Assessing Water Resources and Vulnerabilities

Engaging the Community in Water Quality and Watershed Awareness, and

Establishing an Urban Watershed Stewardship Program.
The Peekskill Urban Watershed Initiative identified Peekskill's Urban Watersheds and created a Peekskill Urban Watershed Council comprised of local stakeholders, as well as a team of six Urban Watershed Youth Stewards, who were fully trained and presented on Watershed Awareness and Protection and its importance to the community at several Peekskill Urban Watershed Forums.
The Peekskill Urban Watershed Initiative worked with the Peekskill Conservation Advisory Council (CAC), who investigated and mapped the McGregory Brook and Dickey Brook, and provided with on-site stream monitoring. The Peekskill Urban Watershed Council worked with the Watershed Stewards from the Youth Bureau and interested community members to gather a written and oral history of the important role this watershed has played in Peekskill's past, present and future. A final Peekskill Urban Watershed Report (live link) was presented to the community at Peekskill's Field Library on July 30, 2014 and is available here.
Peekskill Urban Watershed Report with oral history by Kyle Downey: https://peekskillwatershed.weebly.com/
---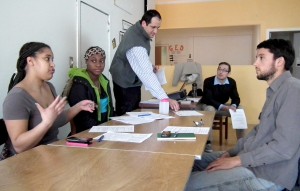 The Peekskill Urban Watershed Committee stakeholders include
Hudson River Sloop Clearwater
City of Peekskill Planning Department
Conservation Advisory Council Hollowbrook Water Watch
Peekskill Youth Bureau
Social Progress Advocates for Real Change (SPARC)
Clearwater is thrilled to see this project come to fruition in the spring of 2014 as a direct result of the recommendations of the City of Peekskill Community-Based Environmental Justice Inventory created in 2010 by the Peekskill Environmental Justice Council, Clearwater and the Citizens for Equal Environmental Protection.