The new environmental movement must create a sustainable economy, and not just lead by environmental groups, but with all businesses and everyday people involved. It is time to awaken and complete the circle with what we can do. – Pete Seeger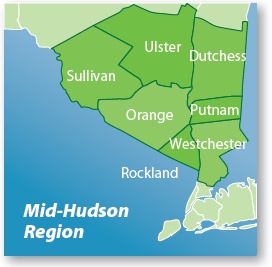 The Mid-Hudson Regional Sustainability Plan, as part of the Cleaner, Greener, Communities Program, looks to utilize the combined knowledge of stakeholders in the seven counties of the Mid-Hudson Regional Economic Development Council Region to create a plan that will lead to a more sustainable region.
Clearwater has been an active partner in fully supporting this dynamic and innovative 7 County Regional Sustainability planning process that embodies our collaborative spirit and mission.Click here to view the final The Mid-Hudson Regional Sustainability Plan, released May 2013
Learn about the Plan and proposed projects that involve concepts reduce greenhouse gas, create jobs, link to climate adaptation, and can be duplicated in Green Cities to make them regional.
PARTNERS
Dutchess County • Orange County • Putnam County • Rockland County • Sullivan County • Town of Greenburgh • Ulster County Center for Research, Regional Education and Outreach (CRREO) • Land Use Law Center Mayors' Redevelopment Roundtable Northern Westchester Energy Action Consortium (NWEAC) • Southern Westchester Energy Action Consortium (SWEAC)