The Beacon Sloop Club hosts its annual Pumpkin Festival on Sunday, October 18 – rain or shine – from noon-5:00PM at Pete and Toshi Seeger Park on the riverfront in Beacon. Admission is free.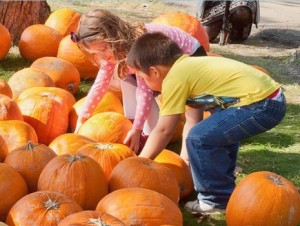 There will be Hudson Valley pumpkins of all sizes and shapes, fresh-made pumpkin pie and pumpkin soup, apple cider (hot and cold) and famous stone soup.
Live music will be provided from two solar-powered stages. Many free children's activities and environmental displays are part of the family-style fun.
Pete and Toshi Seeger Park is located at 1 Flynn Drive, adjacent to the Beacon Sloop Club building and close to the Beacon Train Station. For more information, visit www.beaconsloopclub.org.
The Beacon Sloop Club is a chartered affiliate of Clearwater.