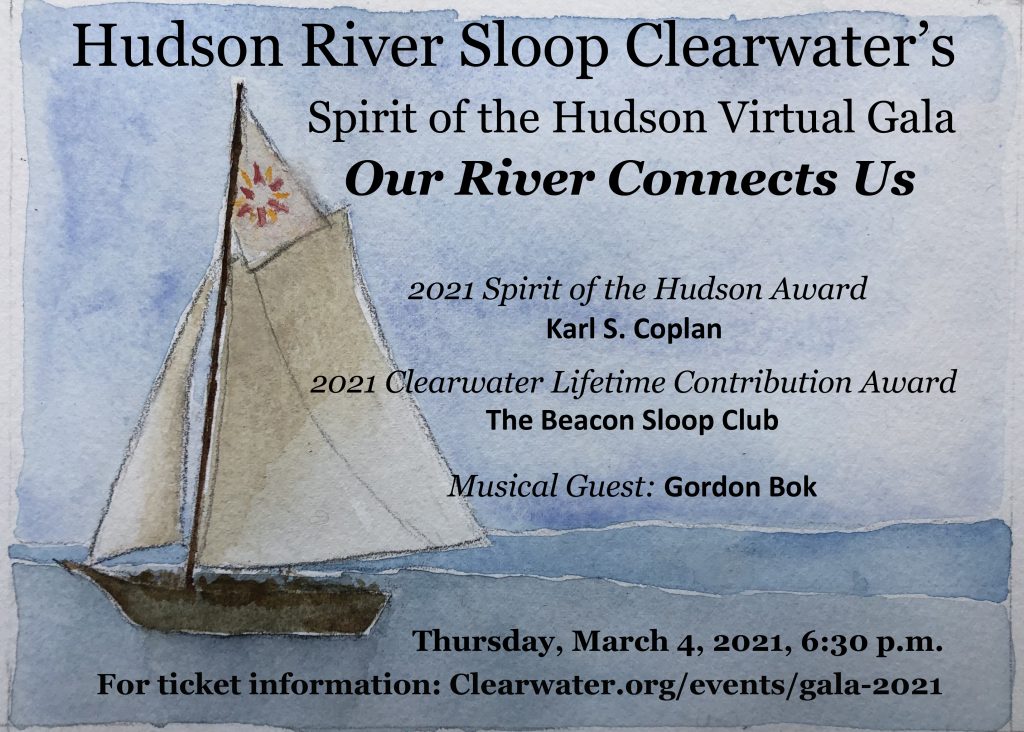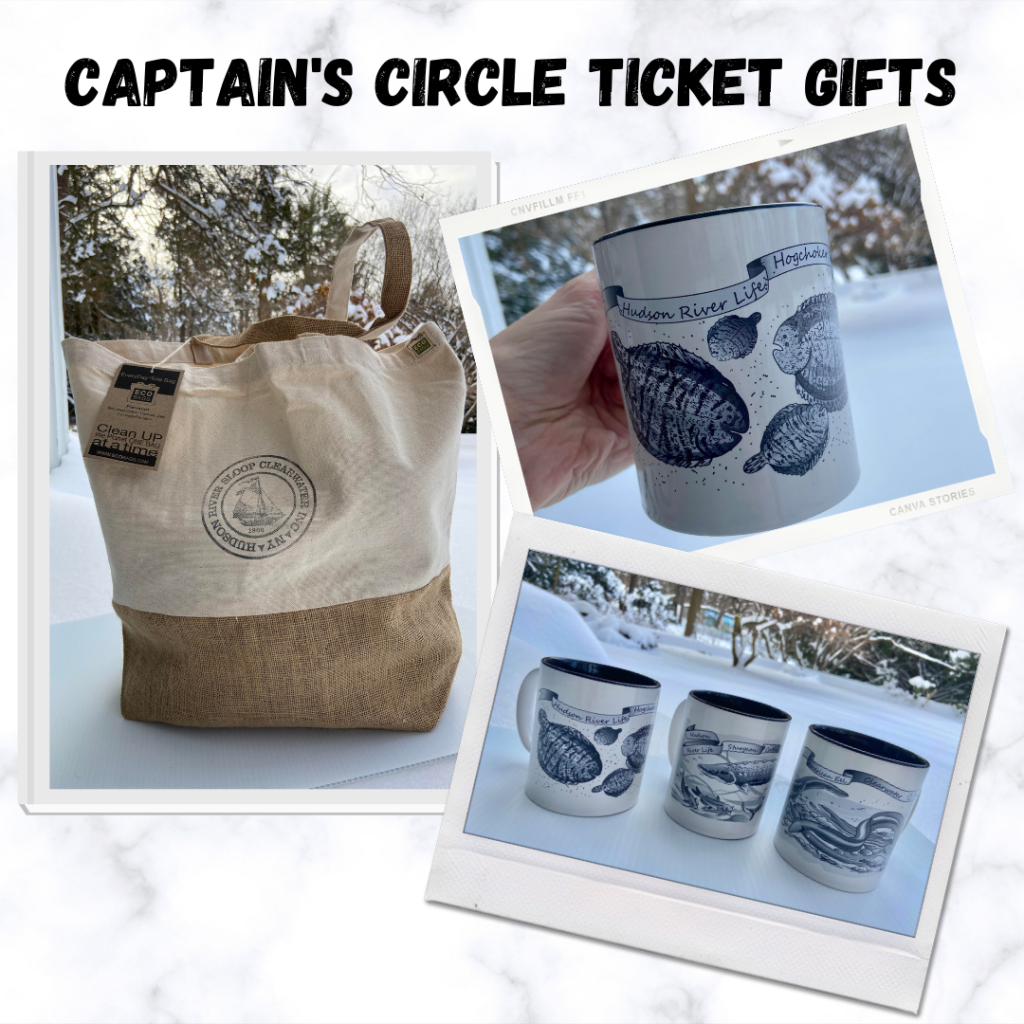 As a virtual reality sinks into our routines and psyche, Clearwater would like to remind our community and supporters of one of the important elements that bond us together; from north to south, east to west, between cultures and across generations, Our River Connects Us. 
On Thursday, March 4th at 6:30PM, Clearwater will host a fundraising gala honoring those water protectors who've had an impact on the Hudson River Valley, New York State and our planet through their advocacy efforts in 2020.
Join us in recognizing the achievements and environmental advocacy of Karl S. Coplan, recipient of the 2021 Spirit of the Hudson Award.
The Beacon Sloop Club will also be honored with the 2021 Clearwater Lifetime Contribution Award.
We are honored and most appreciative to announce that Gordon Bok, will be providing entertainment for the evening with a special video sharing song and stories with gala attendees. Attendees can look forward to enjoying content specially produced for the gala, and hearing exciting updates from members of the Clearwater staff and board. We will be hosting a virtual auction of rare Clearwater relics, and other special gifts. Expect all of this and much more, at this year's Spirit of the Hudson Gala!
Help Clearwater continue to do what we do best; connecting communities to the Hudson River, educating, activating and celebrating.
---
Gala Tickets Are Available Now!
Ticket Pricing Levels:
$250: Captain's Circle (Includes a Clearwater "Ditty Bag" filled with Hudson Valley Treasures, Admission to the live streaming event, access to the virtual auction). Also includes:
Acknowledgement on Clearwater.org and during the gala.
Discounted tickets for 2021 public sails on the sloop Clearwater.org and more!
$20: General Admission (Includes admission to the live streaming event, access to the virtual auction).
Get to Know The 2021 Spirit of the Hudson Gala Honorees and Performers: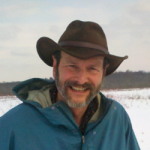 Karl S. Coplan has been a Professor and Associate Professor of Law at Pace Law School and director of Pace Environmental Litigation Clinic since 1994. As the principal outside counsel for Riverkeeper, Inc., he and the Clinic have brought numerous lawsuits enforcing the Clean Water Act and other environmental laws and participated in litigation and permitting proceedings surrounding a number of Hudson River power plants. Karl served on Clearwater's board of directors from 1997 to 2004, sharing his knowledge of environmental law with our environmental action team. He is also an avid sailor on the Hudson and far beyond, with three transatlantic crossings to his credit. We are proud to honor Karl with Spirit of the Hudson Award.
---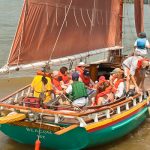 "Serving the Hudson River with pride for 48 years" reads the masthead of January's Broadside newsletter from the Beacon Sloop Club, and for those nearly five decades the club has been a major partner and supporter in Clearwater's efforts to educate, advocate for, and celebrate our river.  The Strawberry, Corn, and Pumpkin Festivals are second only to the Great Hudson River Revival in bringing the Clearwater community together on the banks of the river, and the sloop club's Woody Guthrie has taken thousands sailing for free. Most important, the club has provided a successful model for reaching out into and engaging local communities to spread Clearwater's message and ideals. We are pleased to honor the Beacon Sloop Club with the Clearwater Lifetime Contribution Award.
---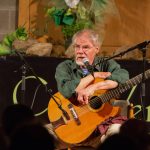 Gordon Bok grew up around the boatyards of Camden, Maine, where he worked on a variety of vessels, from passenger schooners to yachts. In the process he learned songs and stories from those he worked with and made up new songs based on his experiences. That background brought Gordon to the newly launched Clearwater in 1969 as one of the few seasoned hands on the musical crew that sailed the sloop from Maine to the Hudson. While he has toured extensively in the US and internationally, and released more than thirty recordings, these days Gordon stays close to home in Maine. Thus we are honored and most appreciative that he will contribute a special video sharing song and stories with gala attendees. For more information about Gordon and his music, visit www.gordonbok.com.
---
Captain's Circle Members:
David Blackburn
Neall Burger & Wes Ostertag
Stacy Charney
Meg Clark-Goldhammer
Gordon Deane
Ray Endreny
Betsy Garthwaite
Neil Gordon & Laura Weisel
Peter Guerrero
Katharine G Herman, CPA
Samantha Hicks
Jeff Jones Strategies
Marcia Kaplan-Mann
Leslie Kindling
Ginger Knickman
Beth Maher
Janine Napierkowski
Melissa Ortquist
Fred & Anne Osborn
DA Rempe and ML Wilson Fund
Daniel Riesel
Elisabeth Haub School of Law at Pace University
Stuart & Jennifer Rosen
Lawrence Rothbart
Paul & Vera Rubeo
Steve Stanne & Cara Lee
Alan & Rosemary Thomas
Sarah Underhill
Stan Dickstein
Sean Madden
Mary Golden
John Nolon
Peter Iwanowicz
Peter & Karyl Cafiero
Betty Boomer
Jeremy Rainer
Peter Prestegaard
Paco Mazo
Mitzi & Steven Elks
Greg Williams
Arthur Jones
Peter Capek