Clearwater's Young Men at the Helm program is a leadership training program for boys ages 15 to 18 from the Hudson Valley. Participants spend three days sailing aboard the sloop studying local ecology, heritage, navigation and maritime skills. The young men challenge themselves physically, participating in sailing the Clearwater, and fishing, hiking and camping along the banks of the Hudson.
2015 Young Men at the Helm July 28-30
[SlideDeck2 id=21641]
The sloop Clearwater is a historic 106-foot ship that offers a variety of ecology-based experiences to thousands of youth and adults each year. We make it a priority to reach out to students who otherwise would not have the opportunity to experience sail instruction, environmental education, and the rigorous leadership training we provide.
The program begins with outreach visits to several community groups and schools in low-income, urban areas throughout the Hudson Valley. Each year 20-25 young men are accepted to the three-day program.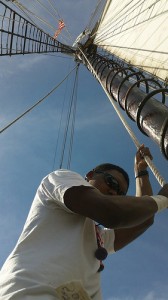 Participants choose from different activities involving ecology, navigation, maritime life and history for their learning focus. Broken into groups, each "watch" aboard the Clearwater also learns one boat-related skill, such as docking the vessel or raising the sail that they will perform on their own by the end of the program. "From now on, you are a part of the boat – and the boat is a part of you," sloop Captain Aleythea Dolsted told the 2015 program graduates after they showed their abilities.
The Young Men at the Helm program also introduces participants to inspiring role models and community leaders The two nights spent ashore camping feature guest speakers, including elected officials, environmentalists, scientists, historians, and sea captains who provide insights into potential career choices.
A recent participant shared, "It most definitely made me grow and gain confidence … by teaching me how to be a leader and to never quit, to always keep going even when it's tough."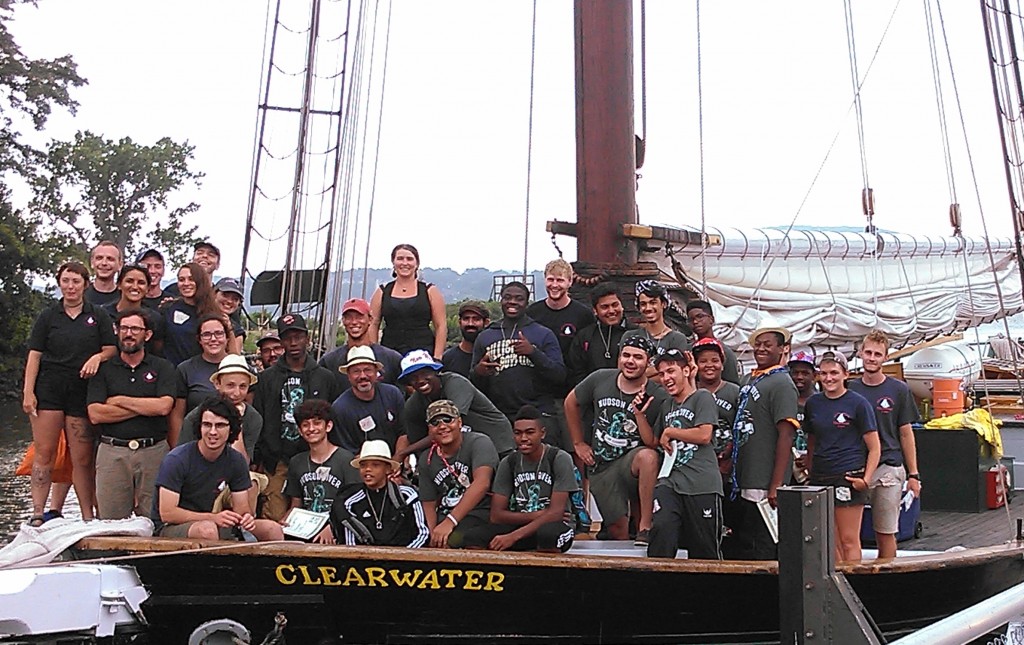 Application (download)
Application (online)
Clearwater's Youth Empowerment Programs began with the "Young Women at the Helm" program that provides young women from the Hudson Valley with the life-changing opportunity to sail aboard our historic tall ship. Due to its great success, Clearwater launched the first-ever "Young Men at the Helm" program in August of 2009.