EA Update for June 2021 E-News
Indian Point:  What's Next?  An Environmental Justice Community Discussion
On May 26th, Clearwater was joined by community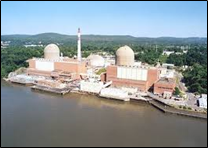 members, elected officials, and advocates from environmental justice communities across the Hudson Valley to discuss concerns surrounding Indian Point's decommissioning.  There was an outpouring of support for our environmental justice work as over 100 registrants signed up for the event.  We will continue this environmental/climate justice project throughout the summer through discussions with the affected communities and then plan a virtual Summit to share the resulting conclusions and recommendations this fall.
Press coverage of the event:  Local officials and environmental advocates express concern over the future of the decommissioning:   Advocates Host Forum On Indian Point Decommissioning
Recording of the event:  www.youtube.com/watch?v=EtpPPA8DJfQ
Indian Point Fact Sheet:  www.clearwater.org/wp-content/uploads/2021/05/Clearwater_-IP-Info-Sheet-Draft.pdf
---
IMPORTANT ENVIRONMENTAL LEGISLATION PENDING:
The NYS Legislature 2021 Session is coming to an end.
Please Take Action Now!
CCIA:  Clearwater is a participant in the Mid-Hudson Regional Sustainability Coalition,and is asking out members and supporters to sign a letter in support of the CLIMATE AND COMMUNITY INVESTMENT ACT (S4264/A6967)  to urge the Chair of the Environmental Conservation Committee to put this bill on the soonest-possible agenda for the committee.
In 2019, NY State passed the landmark Climate Leadership and Community Protection Act (CLCPA), mandating some of the strongest climate benchmarks in the nation.  But two years later, this bill still needs funding.  The CCIA puts a tax on large corporate polluters to fund direct investment in frontline communities across the state — it is the legislation to fulfill the commitments NY made two years ago. Here in the Hudson Valley we are actively working to develop an urgently needed, seven-county Regional Renewable Energy Implementation Plan, which CCIA would help make a reality.
This bill needs to go to the floor for passage this session.  Please be a climate champion and commit to urging the Chair of the EnCon Committee to put this bill on the next committee agenda.  Please sign on as an individual.  Clearwater will sign on as an organization.  Click here to sign.
https://docs.google.com/forms/d/1yv7ae035wszhuANlnmgq8m_yWwY1VyLitdZeYjj0lsM/viewform?ts=60abd07f&edit_requested=true
THE CLEAN FUTURES ACT  (S5939/A6761):  While NY has set impressive climate targets, we need critical climate legislation passed this session to turn the State's goals into reality.  New York State has set the ambitious goal of generating 70% of our electricity from renewable energy by 2030, and 100% by 2040, with rigorous emissions reductions goals to emission-free electricity by 2040. However, the fossil fuel industry is pushing back. The Clean Futures Act prohibits the permitting of new fossil fuel power plants. It will immediately protect NY communities from new and expanded use of fossil fuel power plants. Take action now! 
By this time next year, there could be several newly permitted fracked gas plants harming the health of our communities while further imperiling our climate.  That's why passing the Clean Futures Act this session is imperative.  Despite our climate commitments, big polluters are still attempting to force new fracked gas power plants through the State's permitting process. Our legislators can stop this by passing the Clean Futures Act this session. Please take action now!   Please call Majority Leader Stewart-Cousins and Speaker Heastie.  We need their leadership to meet New York's climate goals and protect public health.  Click here to email your state legislator
GREEN AMENDMENT:  New York State has the chance to ratify environmental rights to our Constitution on the November ballot this year.  The amendment has passed the New York State Legislature in two consecutive sessions and will now be decided on by the voters this year. The amendment specifies that it will ensure that "Each person shall have a right to clean air and water, and a healthful environment."  Election day is November 2, 2021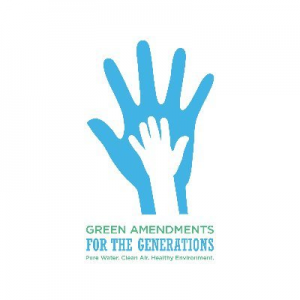 CONGRESSIONAL SUPPORT FOR STEWART PFAS CLEANUP:  New York's congressional representatives, U.S. Senate Majority Leader Charles E. Schumer, U.S. Senator Kirsten Gillibrand and U.S. Representative Sean Patrick Maloney (NY-18) have secured the next critical step in the PFAS clean-up process for Stewart Air National Guard Base (ANGB) and the surrounding communities in Orange County by getting Stewart accepted into the well-funded and robust Defense Environmental Restoration Program, which the base was previously excluded from accessing.  This will ensure an accelerated environmental clean-up program to more rapidly and rigorously address the PFAS remediation of the site and Newburgh's water supply.   Click here for more information.
ONGOING DANSKAMMER COMMENTS NEEDED:  There is still time to submit your comments on the proposed Danksammer fracked gas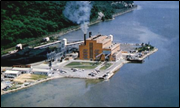 expansion in Newburgh.  Make your voice heard to secure New York's clean future!  Here are some key talking points, but you can also keep it simple and speak from your heart and your own experience.  Here is the link to post comments: http://documents.dps.ny.gov/public/Comments/PublicComments.aspx?MatterCaseNo=18-01253
Events of Interest:
Weds., June 23, 6:00 — 7:30 p.m.:  Danskammer & The Community: An Online Roundtable Discussion.   A community discussion on the proposed Danskammer gas power plant expansion in the Town of Newburgh, sponsored by Scenic Hudson.  Hear from faith-based organizations, local businesses and members of Latinx and Indigenous communities.  Often those who bear the burden of impacts from polluting projects and policies are not included in the decision-making process and it's about time they were.  Learn the facts about how this plant will affect you and your community, and what we can do together to stop the plant.  To register: bit.ly/june23roundtable
www.clearwater.org/event/danskammer-roundtable/  
---