Bob Alpern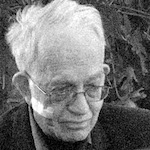 Bob Alpern is a lawyer with deep roots in government and the civic and environmental communities.  In government, he has served as Personal Assistant to the Chair of the NYC City Planning Commission, Commissioner of Planning & Traffic for the City of White Plains, public member of the NYS Water Resources Planning Council, and Senior Advisor to the NYC Commissioner of Environmental Protection.
Current affiliations include:
on Statewide water resources: member of the Water Management Advisory Committee of the NYS Department of Environmental Conservation;
in the Hudson Estuarine System: member of the Citizens Advisory Committee of the New York-New Jersey Harbor Estuary Program;
on food systems: advisor to the Farmer & Consumer Advisory Committee to the GrowNYC's Greenmarket program, and
on a nuclear-weapons-free world and a nuclear-free, carbon-free energy future: participant in the Indian Point Convergence and in regional and national programs on the decommissioning of nuclear reactors.