When:
February 10, 2019 @ 3:00 pm – 7:00 pm
2019-02-10T15:00:00-05:00
2019-02-10T19:00:00-05:00
Where:
The Garrison
2015 U.S. 9
Garrison, NY 10524
USA

Clearwater's 4th Annual Spirit of the Hudson Gala celebrates Hudson River Sloop Clearwater's 50th Anniversary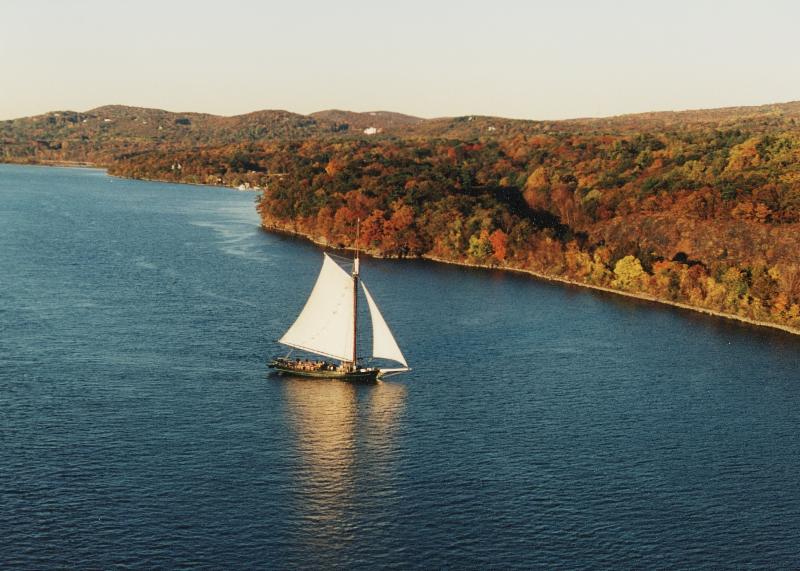 The Gala will honor Adam Green, Founder and Executive Director of Rocking the Boat, with the Spirit of the Hudson Award and John Mylod, Retired Executive Director of Hudson River Sloop Clearwater, with the Clearwater Lifetime Contribution Award.
Features include speaker Melanie Colby, a Young Women at the Helm alumna; Jimmy Buff, Executive Director of Radio Kingston, as M.C.; the music of Long Steel Rail; and a live auction conducted by auctioneer David Smith as well as silent auction.
Gala funds support Clearwater's environmental advocacy and education programs on the Hudson River.
Seating is limited.  Please RSVP by January 26th.
---
---
Location: The Garrison, 2015 US Route 9, Garrison, NY 10524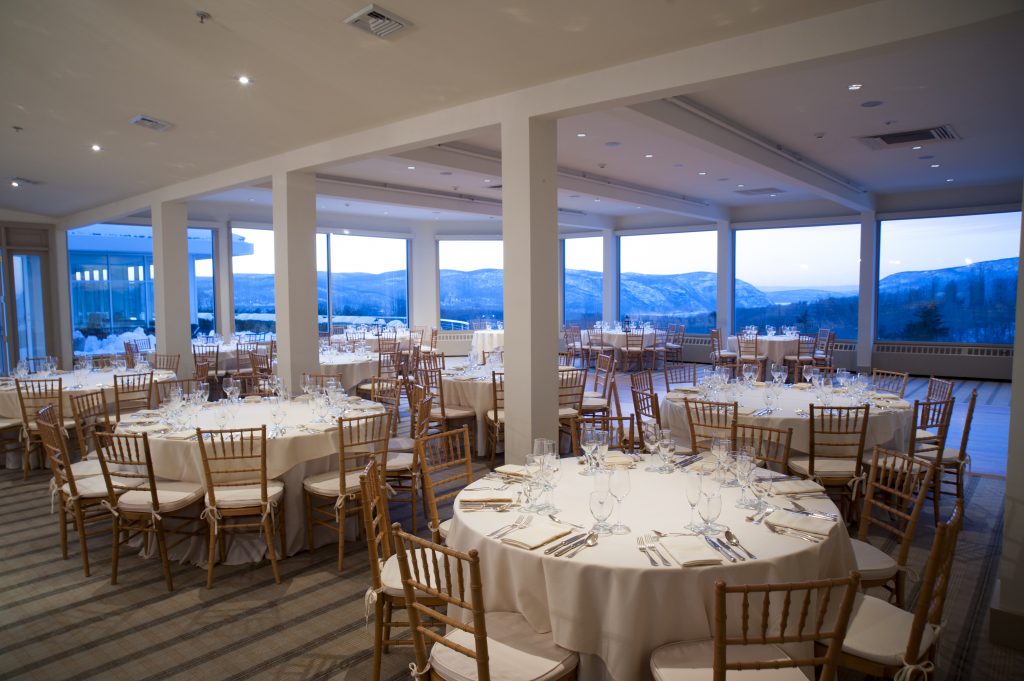 ---
---

Adam Green
Founder and Executive Director, Rocking the Boat
Adam started the volunteer project that would become Rocking the Boat in 1995 during a semester off from Vassar College. Influenced by his experience teaching kids about the Hudson River aboard the Hudson River Sloop Clearwater, he developed a program that used the process of building and using wooden boats as a way to educate and empower young people from underserved communities. He has received numerous awards and accolades for Rocking the Boat, including an Echoing Green Fellowship, a Union Square Award for grassroots organizing, and a Manhattan Institute Social Entrepreneurship Award. Most recently, he was named one of 25 international 2014 CNN Heroes.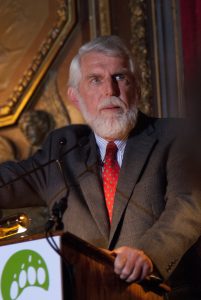 John Mylod
Commercial Fisherman, Former Executive Director of Clearwater
With a career spanning more than 50 years, John has shown tremendous dedication to the Hudson River and, for 45 of those years, to Clearwater; including 18 years as Clearwater's Executive Director from 1976 to 1994. John has at times been a plaintiff, advocate, advisor, activist, teacher, executive, board member, and consultant for the river. He is a commercial fisherman, a writer and environmentalist. Knowledgeable about many things related to the Hudson, John often consults on river issues and serves as an expert resource for media outlets including radio and print press. He currently is president of Springside Landscape Restoration which owns the A. J. Downing-designed Springside National Historic Landmark in Poughkeepsie. John also sits on the Department of Environmental Conservation's Hudson River Estuary Management Advisory Committee. He served on the Hudson River Improvement Fund of the Hudson River Foundation for 30 years, and as a Board member of Environmental Advocates, a statewide environmental advocacy group. He is a graduate of Fordham University. John and his partner, Judy Lombardi, have an almost ten-year-old son, Jayden.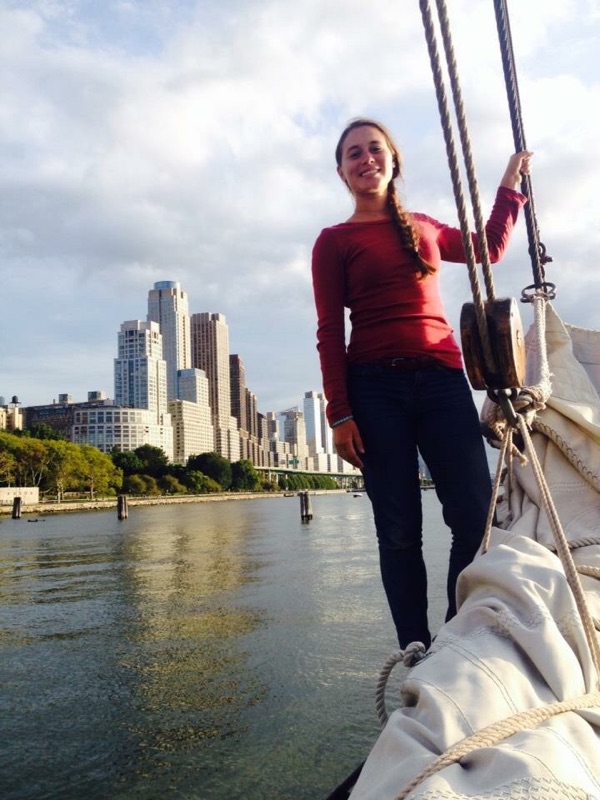 Melanie Colby
Co-Founder Ocean Protection Advocacy Kids (OPAK) & Young Women at the Helm Alumna
Melanie is a former participant of Clearwater's Young Women at the Helm which sparked her deep curiosity for the environment and a passion for sailing. After obtaining a Bachelor of Music from Montclair State University, she spent a considerable time teaching instrumental music in New Jersey schools. Her passion for the environment and admiration of Pete Seeger's work kept leading her back to the Hudson River where she crewed on both the Clearwater and Mystic Whaler as a volunteer, Apprentice, Deckhand and Onboard Educator. In 2016, Melanie co-founded a non-profit called Ocean Protection Advocacy Kids (OPAK) which empowers youth to become curious ambassadors for the ocean through art, film, poetry and music. OPAK provides supplemental education for schools in Southeastern Massachusetts as well as public marine science workshops on Cape Cod. When Melanie isn't sailing, she enjoys collecting musical instruments and hiking with her new puppy Zola who she plans on training to pull a plankton tow this summer.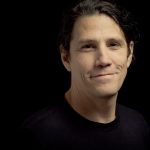 Jimmy Buff
Executive Director & Afternoon Host of Radio Kingston, WKNY
Jimmy Buff, will serve as the gala M.C. Recently, with help from Jennifer and Peter Buffet, the NoVo Foundation and Community Foundations of the Hudson Valley, Jimmy Buff launched Radio Kingston, WKNY, an independent, noncommercial, hyper-local radio station on 1490 AM.  @RadioKingstonNY
Radio Kingston is a noncommercial platform dedicated to a vibrant, just and healthy Kingston centered around community storytelling, artistic and musical expression, conversation and connection. At a time when growing polarization, media consolidation, privatization and exploitation of community resources threaten the basic fabric of local communities, Radio Kingston hopes to demonstrate that a radically different path is possible. It will create a space for residents to build renewed trust, empathy and connection, while celebrating our shared strengths and creativity, and deepening a truly local conversation about creating a community that works better for everyone.
Long Steel Rail
Original and Traditional Americana Music
Long Steel Rail cultivates and extends the traditions of American Acoustic Roots music. Playing an eclectic mix of traditional and not-so-traditional stringband music, LSR sits at the confluence of many different streams of musical sensibility. They deliver a distinctive and infectious blend of Bluegrass, Folk, Classic Country and String Band music, tinged with Swing, Irish, Blues, Rockabilly and other ingredients that spice up the rich gumbo of American music. Traditional instrumentation is combined with a contemporary sensibility and material is drawn from the whole gamut in between. Featuring Eric Marshall on vocals and guitar, and a variety of Hudson Valley musical stalwarts.
---
---
Featured Auction Item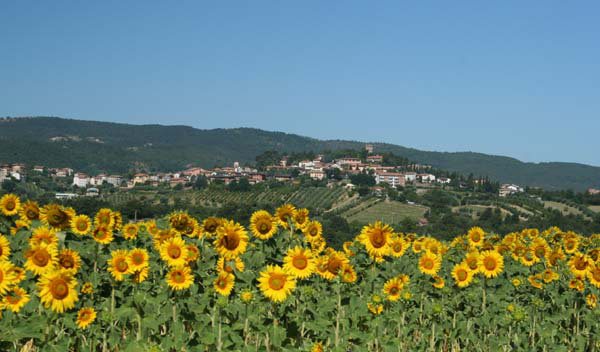 Headed by David Smith, the 4th Annual Spirit of the Hudson Gala's live auction and silent auction will both include such unique items to bid on as a week-long stay in the beautiful Italian village of San Venanzo in Umbria.
See more auction items here.