For all those recent GO GREEN graduates, or anyone interested in a professional career in the environmental workforce, here are a few links that may guide you in your career path to work for a cleaner, greener, healthier future:
Environment America and Environment New York are making the case and building the support necessary to overcome opposition and achieve results for the environment.
New York Environmental News Green Jobs – Locate green job opportunities in New York
Sustainable business jobs – Your home for green jobs: renewable and clean energy jobs, green building jobs, organic jobs, and all environmental and sustainable jobs.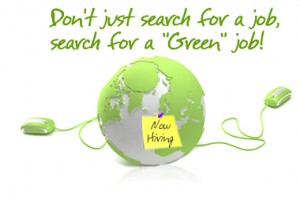 EcoEmploy – Special opportunities, environmental and Green Job listings
Environmental Leader.com – environmental and energy jobs
Cool Works – Great Jobs in Great Places – Outdoor employment opportunities
Green Gestures Sustainable Careers
Green Jobs.net- Renewable Energy Jobs

Local Green Jobs – Healthy Opportunities for a Happy Planet
New York Department of Conservation (DEC) 
US Environmental Protection Agency (EPA)
All Environmental Jobs .com – Search job sites, company career pages and associations for environmental jobs.
Green Jobs Hiring.com – Saving the ECOnomy and the planet
Treehugger.com  – A Discovery Company