On September 22, 2019, the Hudson River Clearwater will hold an election to fill eight available seats. Five of these seats are occupied by board members whose terms are coming to an end, and are eligible for re-election. One seat is available because it was vacated by Jason Samel, who resigned in order to take on the role of Festival Director for the 2019 Great Hudson River Revival®. The remaining two available seats were created by the board's decision to increase its size from 23 to 25, the maximum allowed by the bylaws.
The following ten candidates will compete for these eight positions. The eight candidates receiving the most votes will become board members. The remaining two will be encouraged to continue to be active in Clearwater by serving on committees of the board and in other ways.
Current Board Members Running for Re-Election
Neil Gordon, Treasurer
He|Him|His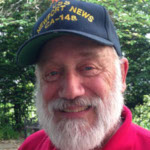 Neil is completing his first three-year term on Clearwater's board. He has also served for the last two years as Clearwater's treasurer and Chair of the Finance Committee. Neil is a long time on-board Clearwater volunteer, and has great passion and regard for the Sloop and its crew. Neil is politically active in local government, and has served on a number of not-for-profit boards, including the Andover (MA) Historical Society, where he also served as Treasurer. Neil was raised in the Bronx and Yonkers and currently lives in Brookline, MA. His mother, children and grandchildren live in New York City.
Personal Statement
As I complete my first three-year term on Clearwater's board and seek reelection for a next term, I'm reflecting on what Clearwater has accomplished and, importantly, the challenges that lie ahead.
Like most of us, I've known of Clearwater for a very long time. Also for a very long time, I benefited from Clearwater's efforts, while giving back a lot less than I received. Eight years ago, scaling back on career and other commitments, I decided to give back a lot more.
Eight years later, I count fourteen volunteer weeks on the Sloop, fourteen weeks that have touched the lives of thousands of impressionable young students. I've taught them, raised sail with them, sung with them, and wrote shanties for them. I watched them look around and learn. They, along with Clearwater's crew of educators, deckhands, cooks and captains, who love the Sloop and all it stands for, have touched my life, in return.
Three years ago, I determined that I could give back more. I joined Clearwater's board of directors and its finance committee, and a year later, became Clearwater's treasurer, and a member of the executive committee. I'm proud of the collective success of the board over my first board term, and I'm proud, as well, of my individual successes. I've been active in social media, on both Twitter and Facebook, promoting Clearwater and its events, and encouraging and facilitating donations, especially from outside our traditional member/donor base. I helped launch two funding programs, the first to boost cash flow during the non-operating winter months, and, more recently, the Ambassadors Program, a platform that facilitates individual efforts to raise money in support of Clearwater's important mission.
Challenges remain. We need to ensure adequate funding, and financial stability going forward, to maintain the Sloop and sustain its education program, to adequately fund and sustain our environmental action efforts, and to sustain the Clearwater festival as the celebration of all we stand for.
I look forward to continued service on the Clearwater board and as Clearwater's treasurer, and I ask for your vote.
Cathy Page, Secretary
She|Her|Hers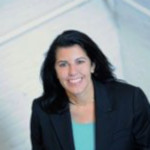 Cathy grew up in a Hudson River town, was married along the Hudson River and works in a Hudson River town. She is a business and technology strategist providing guidance to small businesses and non-profits, with a concerted emphasis on sustainability and eco-friendly methodology and responsibility.  She has served as board member and interim Secretary and Treasurer at a Westchester-based nonprofit, and is a lifelong volunteer for many humanitarian causes. She currently serves as Board Secretary.
Personal Statement
I recently joined the Board of Directors to support its mission of preserving and protecting the Hudson River, its tributaries and related bodies of water.  Clearwater's goal is to ensure the Hudson has a sustainable, healthy future.  We accomplish this with an array of environmental awareness and education programs — including educational sailing programs on Pete Seeger's legendary sloop Clearwater — and collaboration with an array of advocates and supporters of the local environmental movement from New York Bay to Albany.
Our local environment is incredibly important to me for some of the following reasons:
I grew up in Croton-on-Hudson, and regularly walk along its beautiful banks with family and friends
Todd and I married at the river's edge in Cold Spring
My business office is in Peekskill, a nearby Hudson river town
To be a member of Clearwater's board is a privilege. Since my appointment earlier this year, I've been honored to be elected to the position of Secretary. If I am re-elected to the board, I intend to continue this role, sharing board meetings with the public by publishing our meeting agendas and minutes, curating Clearwater's official documents, and otherwise making Clearwater as transparent and effective organization as it can be. I'd add that I am on the Development Committee and hope to carry out its due diligence function related to assuring fiscal health through philanthropy and fund development.
Bob Alpern
He|Him|His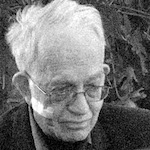 Bob is an attorney with an over five-decade career in government, civic and environmental activism, including service as a senior official in the NYC Department of Environmental Protection.  His affiliations include the NYS Water Resources Planning Council, the Water Management Advisory Committee to the NYS DEC, the Citizens Advisory Committee of the NY/NJ Harbor Estuary Program, the NYC Greenmarket's Farmer & Consumer Advisory Committee, the Nuclear Zero Committee of Brooklyn for Peace, and the Indian Point Convergence working to close the Indian Point nuclear plant. Bob currently serves on the Environmental Action Committee.
Personal Statement
Why a second term on the Board?  Deep concern for Hudson Estuary and Mid-Hudson issues, especially safe, responsive, fully-funded decommissioning of the Indian Point nuclear complex; Hudson River cleanup; protection of the NYC water supply; and empowering new generations of environmental activists.  Creating national models.  Admiration for Manna Jo Greene's environmental advocacy.  Spirit of Pete.
Jeffrey Domanski
He|Him|His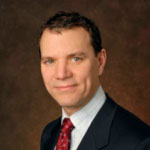 Jeff is a proud New York native who has worked for more than twenty years as a multi-disciplined environmental professional focused on resource conservation strategies in the built environment, project management, curriculum development, teaching and training. He is a senior Manager of Energy and Sustainability Strategies at the Institute for Building Technology and Safety, a non-profit focusing on providing services to municipal governments and other institutions.  A Princeton graduate, he proudly served in the US Peace Corps from 1994-1996. Jeff currently serves on the Education Committee.
Sarah Underhill
She|Her|Hers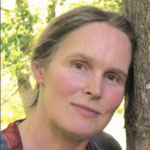 Sarah has lived in the Hudson Valley for 30 years and has been involved with Clearwater as crew, volunteer, Revival performer and Board member since 1978.  She is an RN and works for the NYS Department of Corrections. Sarah serves on the board of several Hudson valley non-profits, including Mohonk Consultations, Seedsong Farm,  and SlowFood Hudson Valley. She is a member of the Environmental Commission for her local town of Wawarsing and serves on the Ulster County Environmental Management Council, the Rondout Creek Watershed Alliance, and the Health Alliance Ethics Committee. She currently co-chairs Clearwater's Nominating Committee.
Personal Statement
Clearwater is very near and dear to my heart. I've lived in the Hudson Valley for 30 years and have been involved with Clearwater as crew, volunteer, Revival performer and Board member since 1978.  I'm  a working RN and mother of four, currently  serving on the board of  several Hudson valley non-profits, including Mohonk Consultations, Seedsong Farm,  and SlowFood Hudson Valley. I'm a member of the Environmental Commission for my local town of Wawarsing  and also the Ulster County Environmental Management Council, the Rondout Creek Watershed Alliance, and the Health Alliance Ethics Committee. I'm  currently chair of Clearwater's Nominating Committee and would be honored to continue on the board.  I want to help make sure that Clearwater is able to continue the great work it has done over the decades and to keep the sloop sailing into the next century.
New Candidates
Isaac Honsantner
He|Him|His
Isaac grew up in New Paltz and worked as Clearwater's On Board Educator and Education Coordinator for three years.  He has been volunteering at the Revival since the age of thirteen. Isaac started volunteering on the sloop crew in 2008 and has spent time on the boat every summer since. He currently teaches High School English in Worcester, Mass and is a Program Director for the Dynamy Internship Year Program.  Isaac works to incorporate the lessons that his Clearwater experience taught him into his instruction daily, and says he deeply values the vast and complex community that exists around Clearwater and looks forward to the opportunity to help the organization in any way that he can.
Personal Statment
My name is Isaac Honsantner. I grew up in New Paltz NY, and I sailed on the Clearwater in fourth grade. I loved it, but promptly forgot about it until I was finishing up high school, and came on as a 3 week long volunteer. I fell in love with the good sloop, came back every summer, and then worked onboard the Clearwater for three years after graduate school- First as an onboard educator, then in the office as the education coordinator. I have spoken to thousands of students on behalf of the organization, booked hundreds of volunteers,  represented the organization at conferences, and spread the Clearwater message throughout the Hudson Valley.
In between stints on the Clearwater, I got a B.A. and an M.A.T. degree in English and high school education respectively, and I currently work as a high school teacher in Worcester MA. I believe that my experience within the organization, and particularly onboard the sloop (I currently hold the world record for fastest deck wash every timed on the Clearwater).gives me strong insight into how the organization generally runs. I would be most interested in helping out on the education committee- I have written a lot of curriculum for Clearwater in the past, and feel that my current role as a teacher has given me a lot of insight into what schools may be looking for from our organization.
I hope to represent the voice of younger folks in the organization who have strong connections to the Clearwater mission and organization, and who are looking to find ways to build authentic connections to their region and their river. I would love the opportunity to help facilitate the next several years of Clearwater as a member of the board of directors.
Ashley Knox, MPS a Kingston, NY native is the Founder/Director of Go Beyond Greatness Inc., a college and career readiness organization designed to support students to develop the skills and "greatness mindset" needed to succeed in the 21st century. Ashley is a public speaker and educator with over ten years experience developing educational leadership programs for high school and college students locally and across the globe. Her work's mission is to empower young people to become great leaders of tomorrow with an emphasis in leadership development, effective communication, positive behavior, and resiliency. Ashley holds a Master's degree from SUNY New Paltz in Humanistic and Multicultural Education. She has served as a college administrator of international programs and study abroad along with supporting international students to gain the college experience in the Hudson Valley.  Under the NYS My Brother's Keeper Initiative, her company has partnered with local school districts and the business community to deliver environmental education and pre-employment training in the field environmental green jobs, targeting youth from low to moderate income backgrounds. In addition to her educational involvement, she serves on the Leadership Council of United Way Raising Hope of Ulster County, a board member of the Hudson River Playback Theatre, and a Thought Partner for the Kingston Land Trust. Ashley's professional commitment to education and youth development gives her the high capacity to successfully carry out programs that inspire young people go beyond their greatness in academic achievement and life success.
Stay Connected with GBG
Instagram: https://www.instagram.com/go_beyondgreatness/
Facebook: https://www.facebook.com/GoBeyondGreatnessInc/
Youtube: https://www.youtube.com/channel/UC7M4F0smMA7ig5Wf2WozWzA
Janine Napierkowski
She|Her|Hers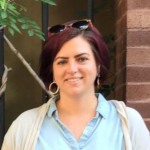 Janine works in the field of Non-profit Development and fundraising.  She has an M.S. in Leadership in Museum Education and has volunteered on board "Clearwater" for the past five years.  Her board service includes work with the Rockland County Youth Bureau and NYC Museum Educators. Janine currently holds the position of Director of Operations and Administration at the Edward Hopper House Museum in Nyack.
Personal Statement
I grew up boating all over the waters of the tri-state area and starting volunteering on-board the Sloop in seeking a new adventure a few years ago. Sailing on Clearwater is a magical experience for me and the "Queerwater" LGBTQ+A Youth Empowerment program is particularly close to my heart because of the wonderful participants and staff involved. I was nominated to the board ballot by a petition of Clearwater members, including Sloop crew, after expressing interest about being more heavily involved with the organization during this year's Queerwater program. Through my strong personal sense of civic engagement and desire to better society, I broadly understand the value of advocacy and activism that the Clearwater organization embodies. I have a master's degree from Bank Street College in Leadership in Museum Education, and I am a graduate of the Leadership Westchester program. I have also been an on-board educator on Schooner Pioneer at the South Street Seaport Museum.
My strong background in non-profit management, fundraising and event planning has helped me work with boards to actualize their organization's potential through setting fiscal goals that align with the values, mission and strategic plan of the organization, including as a member of the board of the Rockland County Youth Bureau. My other current volunteer projects include fostering kittens and working with local teen theater groups. I want to be on the Clearwater Board of Directors because I believe in the organization's mission and want to help foster it; I plan to donate 20+ hours a month to forwarding Clearwater's mission. As a current resident of Greenwood Lake and a former resident of Lake Hoptacong, I feel that one of the most pressing local environmental issues we are facing today is the overuse of fertilizers in watershed areas. For the larger Hudson Valley community, I am concerned about sewage overflow from the businesses of the river towns and the rapid spread of Lyme's Disease. With all my combined experiences, I bring my love of being out on the water, an energetic spirit of activism, and significant knowledge of non-profit development and informal education necessary to be a compelling advocate for Clearwater.
Gregory Simpson
He|Him|His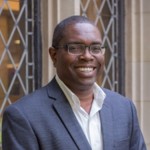 Dr. Simpson is an educator, pastor and scientist with a background in fundraising and activism. His career includes being a STEM Achievement Advisor to high school students in NYC and he is a Co-Founder and Senior Education Consultant Learning for Life Solutions, facilitating student success in STEM and Premed programs. His research has focused on the intersection between climate change as a social justice issue and the Judeo-Christian ethics that drive the application of technology and science in fossil fuel extraction or renewable energy. He was recently ordained as a Presbyterian Pastor.
Personal Statement
In the fall of 2018, I had the distinct pleasure to meet Manna Jo Greene, Environmental Director at HRSC Inc. Over the following months, I had an opportunity to work with Manna Jo on presenting the history of environmental activism, environmental racism and its relevance to houses of worship in Kingston, NY.
Since then I have learned more about her work with HRSC and with the broader community of climate and environmental activists in Upstate New York. During several dialogues with Manna Jo, I have learned more about the history of HRSC and Pete Seeger's vision to protect the Hudson River. These conversations highlighted the many educational initiatives successfully launched by HRSC over the past 50 years. Many of which aligned with my own interests and activism in the environmental-justice space.
To slow and ultimately reverse planetary degradation requires cross disciplinary education, training and action. Such education must cut across the numerous divisive binaries that plague our local and global communities. These include social and political structures, economic and business strategies, education (particularly scientific) and training, and the ethical frames that inform solutions to the complexities of environmental protection. The new generation of environmental leaders, must therefore be skilled in cross-disciplinary approaches at levels that exceed what currently exists. I believe that is what HRSC stands for and where it can possibly go to fulfil the mandate to "preserve and protect the earth."
While it is clear that the activism of HRSC is realized locally, the reach this organization has, is no doubt, global. It is from the later perspective coupled with my over three decades of experience and background in organic chemistry, science education and theology, that I submit my name for consideration to the HRSC board.
Chana Widawski
She|Her|Hers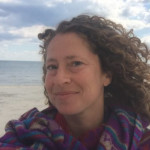 Chana Widawski, a social worker, writer, activist and non-profit consultant, is a four-season bicycle commuter and green-living coach who dreams of a world without single use plastic. Based in New York City, Chana is passionate about community, use of public space and environmental protection. She chairs her local community block association, is an active Board member of CHEKPEDS and founded Hell's Kitchen Commons, a neighborhood group focused on community, collaboration and enhancing parks and public spaces. Chana's full-time work is as the 
Families for Safe Streets
 Organizer at 
Transportation Alternatives
, where she works with people who've been injured or lost loved ones in traffic violence, almost all preventable crashes (not accidents!) Through creative and extensive outreach, she has grown the membership organization, expanded and facilitated a wide ranging network of support services and amplifies the powerful voice of those impacted by this public health epidemic by organizing legislative and other advocacy campaigns.
Personal Statement
Chana is a community gardener and is known for organizing replicable landfill diversion events including the popular bi-annual Shop, Share & Shmooze and Fix, Tinker & Craft events. She received her master composter certification from the Lower East Side Ecology Center and volunteers regularly with Earth Matter. She is a NYC Parks Super Steward, has served as a mentor for the Partnership for Parks fellowship, is a volunteer with Harbor Lab and has participated in the Clearwater/Hudson River Revival Festival for over a dozen years, on the Zero Waste Committee and most often, operating bicycle valet with Times Up.
A believer in story-sharing as a vehicle for healing ourselves and our increasingly toxic world, Chana has organized several story-sharing projects in her neighborhood and "bio-biked" to Washington DC for the 2017 Climate March. She shared her Dad's story of surviving the Holocaust, what she believes is the source of her "green-ness", all along her way.
Chana's writings have been published in Huffington Post, Lilith Magazine, The Malaysian Star, Shareable, We Hate To Waste and professional journals, focusing on collaboration, inclusion and sustainability. She has led service learning programs across the US, volunteered on groundbreaking rubbish projects and water filtration initiatives  across the globe and participated in two International DeGrowth conferences.  Chana bikes or takes public transportation regularly to the Hudson Valley and Catskills – and doesn't miss an opportunity to champion the environmental issues we face today.
Chana received her BA in Communication from SUNY Albany and her MSW with a focus in Community Organizing, Planning and Development from Hunter College where she serves as Adjunct Faculty.
I can't imagine a greater honor than to officially carry on Pete's legacy as a Clearwater Board member.  From inspiring respect and stewardship of our land and waters to promoting peace and our interconnectedness to each other, these are the shared values I commit myself to each day as a social worker. Clearwater has always held a special place in my heart and I would cherish the opportunity to give of my time and skills to strengthen its grassroots action, hands-on learning and positive energy so crucial for our sustainable future.