On September 22, 2019, the Hudson River Clearwater will hold an election to fill eight available seats. Five of these seats are occupied by board members whose terms are coming to an end, and are eligible for re-election. One seat is available because it was vacated by Jason Samel, who resigned in order to take on the role of Festival Director for the 2019 Great Hudson River Revival®. The remaining two available seats were created by the board's decision to increase its size from 23 to 25, the maximum allowed by the bylaws.
The following ten candidates will compete for these eight positions. The eight candidates receiving the most votes will become board members. The remaining two will be encouraged to continue to be active in Clearwater by serving on committees of the board and in other ways.
Current Board Members Running for Re-Election
Neil Gordon, Treasurer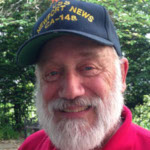 Neil hails from Yonkers and now lives in Boston.  A longtime sailor, he has volunteered annually as crew on "Clearwater" for more than a decade, increasing his great affection for the sloop and his hands on knowledge of the on board education program and the unique challenges facing this floating classroom. Professionally, Neil is a corporate finance advisor and strategy consultant, with significant private sector and not-for-profit board service. Neil currently serves as Clearwater's Treasurer.
Cathy Page, Secretary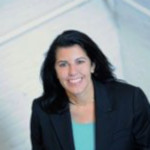 Cathy grew up in a Hudson River town, was married along the Hudson River and works in a Hudson River town. She is a business and technology strategist providing guidance to small businesses and non-profits, with a concerted emphasis on sustainability and eco-friendly methodology and responsibility.  She has served as board member and interim Secretary and Treasurer at a Westchester-based nonprofit, and is a lifelong volunteer for many humanitarian causes. She currently serves as Board Secretary.


Bob Alpern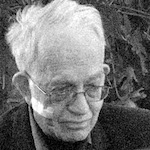 Bob is an attorney with an over five-decade career in government, civic and environmental activism, including service as a senior official in the NYC Department of Environmental Protection.  His affiliations include the NYS Water Resources Planning Council, the Water Management Advisory Committee to the NYS DEC, the Citizens Advisory Committee of the NY/NJ Harbor Estuary Program, the NYC Greenmarket's Farmer & Consumer Advisory Committee, the Nuclear Zero Committee of Brooklyn for Peace, and the Indian Point Convergence working to close the Indian Point nuclear plant. Bob currently serves on the Environmental Action Committee.
Jeffrey Domanski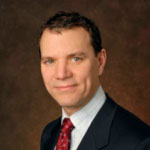 Jeff is a proud New York native who has worked for more than twenty years as a multi-disciplined environmental professional focused on resource conservation strategies in the built environment, project management, curriculum development, teaching and training. He is a senior Manager of Energy and Sustainability Strategies at the Institute for Building Technology and Safety, a non-profit focusing on providing services to municipal governments and other institutions.  A Princeton graduate, he proudly served in the US Peace Corps from 1994-1996. Jeff currently serves on the Education Committee.
Sarah Underhill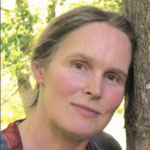 Sarah has lived in the Hudson Valley for 30 years and has been involved with Clearwater as crew, volunteer, Revival performer and Board member since 1978.  She is an RN and works for the NYS Department of Corrections. Sarah serves on the board of several Hudson valley non-profits, including Mohonk Consultations, Seedsong Farm,  and SlowFood Hudson Valley. She is a member of the Environmental Commission for her local town of Wawarsing and serves on the Ulster County Environmental Management Council, the Rondout Creek Watershed Alliance, and the Health Alliance Ethics Committee. She currently co-chairs Clearwater's Nominating Committee.
New Candidates
Isaac Honsantner
Isaac grew up in New Paltz and worked as Clearwater's On Board Educator and Education Coordinator for three years.  He has been volunteering at the Revival since the age of thirteen. Isaac started volunteering on the sloop crew in 2008 and has spent time on the boat every summer since. He currently teaches High School English in Worcester, Mass and is a Program Director for the Dynamy Internship Year Program.  Isaac works to incorporate the lessons that his Clearwater experience taught him into his instruction daily, and says he deeply values the vast and complex community that exists around Clearwater and looks forward to the opportunity to help the organization in any way that he can.
Ashley Knox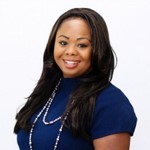 Ashley is a Hudson Valley resident with a background in career counselling and community activism. She has worked as an Academic Coach at Ulster County Community College, Program counselor at SUNY Orange, and as Director of International Programs at Mt. St. Marty's College. She serves on the Juvenile Community Accountability Board of Ulster County and on the board of ReThink Local, a collaborative non-profit working with businesses, not-for-profits and artists  to co-create a better Hudson Valley.

Janine Napierkowski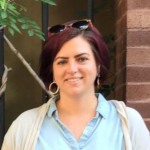 Janine works in the field of Non-profit Development and fundraising.  She has an M.S. in Leadership in Museum Education and has volunteered on board "Clearwater" for the past five years.  Her board service includes work with the Rockland County Youth Bureau and NYC Museum Educators. Janine currently holds the position of Director of Operations and Administration at the Edward Hopper House Museum in Nyack.


Gregory Simpson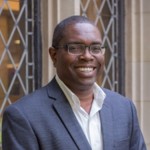 Dr. Simpson is an educator, pastor and scientist with a background in fundraising and activism. His career includes being a STEM Achievement Advisor to high school students in NYC and he is a Co-Founder and Senior Education Consultant Learning for Life Solutions, facilitating student success in STEM and Premed programs. His research has focused on the intersection between climate change as a social justice issue and the Judao-Christian ethics that drive the application of technology and science in fossil fuel extraction or renewable energy. He was recently ordained as a Presbyterian Pastor.
Chana Widawski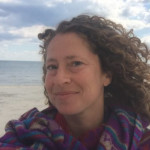 Chana Widawski, a social worker, writer, activist and non-profit consultant, is a four-season bicycle commuter and green-living coach. Based in New York City, Chana is passionate about community and use of public space and is chair of her local block association. Her writings have been published in Lilith Magazine, The Malaysian Star and professional journals, focusing on collaboration, inclusion and sustainability.  Chana recently spent 13 months as a writer and story collector in India, Thailand, Myanmar, the Middle East and Eastern Europe. She has led service learning programs across the US. Chana received her BA in Communication from SUNY Albany and her MSW with a focus in Community Organizing, Planning and Development from Hunter College where she serves as Adjunct Faculty.