Clearwater started an Aquatic Invasive Species (AIS) Program in April 2015, with the goal to educate the public about aquatic invasive species and get citizens involved in invasive species surveying and 'spread prevention.' The AIS Program is funded by the Lower Hudson Partnership for Regional Invasive Species Management (PRISM) through the Environmental Protection Fund – more information about the Lower Hudson PRISM can be found at lhprism.org.
An invasive species is defined as one that is non-native; causes (or has the potential to cause) harm to the economy, environment, or human health; and causes harm that outweighs its benefits. There are all kinds of invasive species – terrestrial, aquatic, plant, animal, pathogen, insect, etc. There are almost 300 invasive species in the Lower Hudson region alone, and all of them are having an impact on our lives, whether we notice it or not.
While there are management options for many of these invasive species, the best management tool we have is prevention. By preventing an invasive species from entering into or spreading within our region, we eliminate the need to spend millions of dollars managing it in the future. This is why education and outreach is a necessity in invasive species management.
Our Watercraft Inspection Steward Program will be the driving force of the AIS Program. We are placing stewards at popular boat launches along the Hudson River, where they will teach recreational boaters about AIS identification, impacts, and spread prevention through clean boating practices (more information at protectyourwaters.net). Stewards will also provide voluntary boat inspections to remove any invasive species from boats. The most common way that the invasic species are spread is as hitchhikers on boats.
Citizens may be the first to discover a new invasive species infestation. The AIS Program offers numerous types of educational opportunities that allow citizens to help in the fight against their spread. Through seminars, workshops, and trainings, Clearwater is empowering more citizens to be on the lookout for new infestations and help prevent established infestations from spreading.
Volunteer Opportunities:
Clearwater is partnering with the NYSDEC to survey high priority areas in and around the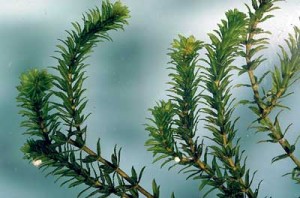 Croton River hydrilla infestation. Surveys will be done using the rake-toss method from shore and by boat. We will be surveying areas in Westchester County, Orange County, and Rockland County, as well as sections of the Croton River. If you are interested in participating in these surveys, please contact our Invasive Species Program Coordinator at invasives@clearwater.org.