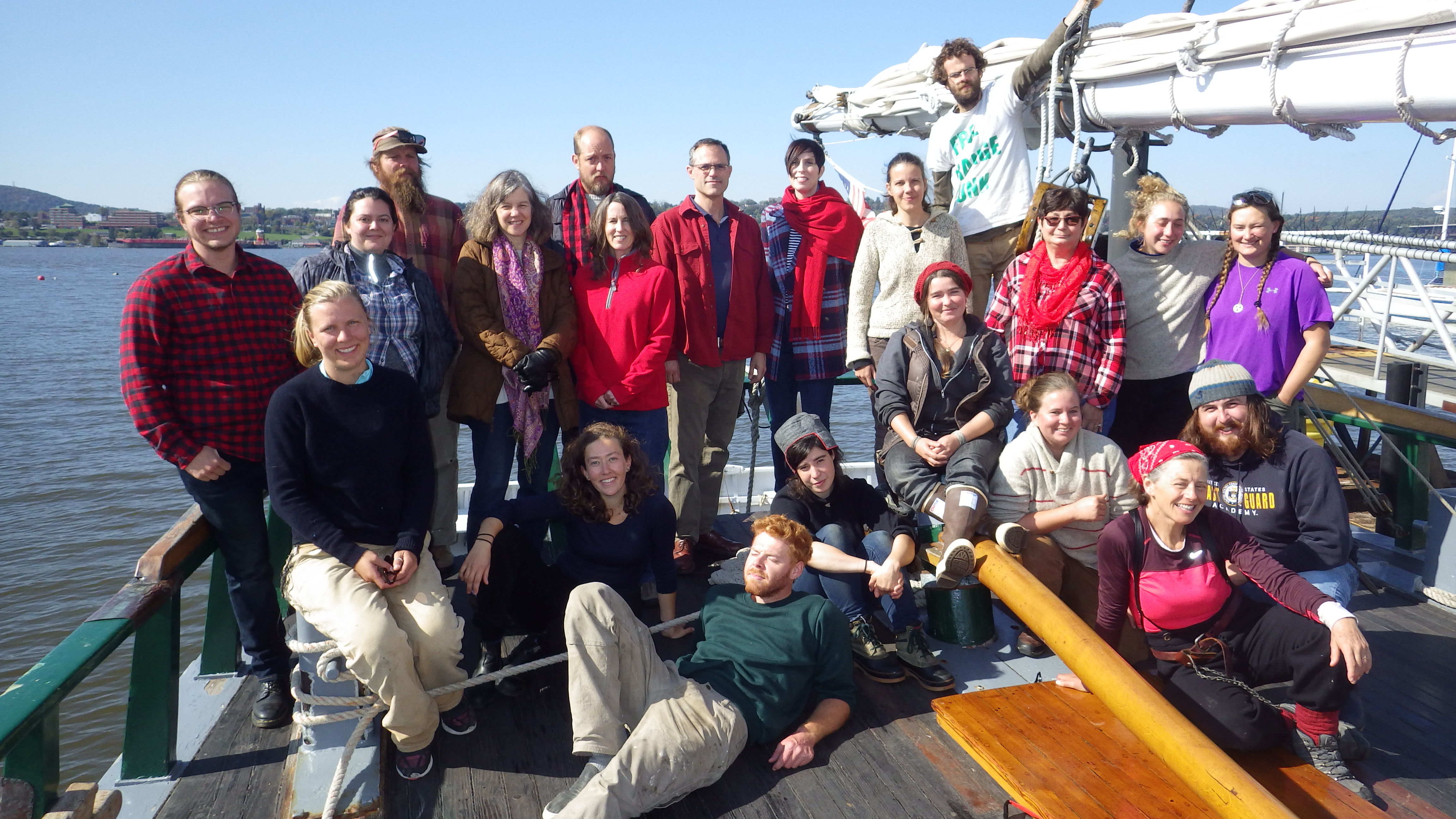 Contact Clearwater:
724 Wolcott Ave
Beacon, NY 12508
Phone: 845-265-8080
Fax: 206-350-5680
Email:
office@clearwater.org
---
Executive Director
Greg Williams, Executive Director
greg@clearwater.org
845-265-8080 x7104
Administration
Contact the Administration department for all issues related to the purchasing of merchandise, accounts payable, and general information.
Erin Macchiaroli, Director of Operations
erin@clearwater.org
845-265-8080 x7100
Captains
Contact the Captains for all information related to the Sloop's functioning, as well as for information on being employed as a crewmember or apprentice.
Captain Aleythea Dolstad
aleythea@clearwater.org
845-265-8080 x7163
Captain Nick Rogers
nick@clearwater.org
845-265-8080 x7103
Development
Contact the Development department for all information regarding supporting Clearwater's mission through sponsorships, planned giving, memberships, and corporate partnerships.
Ann Mellor, Manager of Membership and Sloop Club Relations
ann@clearwater.org
845-265-8080 x7119
Diane Oktay, Grants Manager
diane@clearwater.org
845-265-8080 x7118
Education
Contact the Education department for all information regarding our educational programs, volunteering on the sloops as an educator, and booking sails on the Clearwater or Mystic Whaler.Maija Niemisto, Education Director
maija@clearwater.org
845-265-8080 x7115
Eli Schloss, Tideline Discovery Program Director
eli@clearwater.org
845-265-8080 x7106
Lindsay Yoder, Invasive Species Program Manager
lindsay@clearwater.org
845-265-8080 x7114
Environmental Action & Green Cities
Contact our Environmental Action department for all information regarding Clearwater's environmental advocacy, the Hudson River Watershed Alliance and environmental issues affecting the Hudson River, Hudson Valley, and New York State.
Manna Jo Greene, Environmental Action Director
mannajo@clearwater.org
845-265-8080 x7113
Executive Director
Greg Williams, Executive Director
845-265-8080 x7104
Greg spent his childhood sailing on the Hudson, swimming in the Croton River, and going to Clearwater Revival on Croton Point. After preparing for public service with a B.A. in Government from Dartmouth College, Greg spent three years helping whistleblowers and researching waste, fraud and abuse in federal spending. After returning to graduate school to study organizational behavior, Greg has spent twenty-five years helping organizations of all sizes build strong cultures, and overcome challenges. When not working, Greg may be on the water, in the kitchen, or reading a Government Accountability Office report.
Administration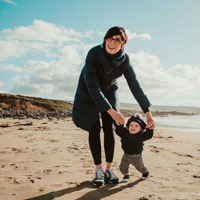 Erin Macchiaroli, Director of Operations
845-265-8080 x7100
Erin joined Clearwater in March of 2014 and currently manages the day-to-day operations of the organization, as well as public relations. Origingally from Queens, NY, Erin is a US Air Force veteran and served as a command post controller in Delaware, South Korea, Oman and England. Erin holds a MA in Writing from the National University of Ireland, Galway, where she lived for the next 5 years working in rural Clare, writing, and hosting a radio show called Sunday Best. Erin also has a BA in Sociology with a minor in Painting from SUNY New Paltz. Erin is most passionate about music, writing and being outside! Erin lives in the City of Newburgh with her husband, Rob and their future Clearwater sailor, Dustin.
Captains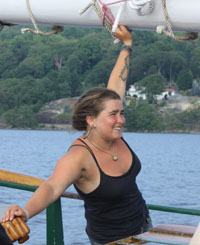 Captain Aleythea Dolstad
(845) 265-8080, x7163
If a home flag is to be flown for Aleythea, it is the flag of Cascadia. Having grown up on an island, being surrounded by water seems not only natural but unavoidable. Aleythea's first sailing experience was on the schooner Ruben de Cloux at eight days old. Her toddler years were spent on the longboats Porpoise and Discovery's Launch. The summer after middle school she began sailing on the schooner Adventuress, first as a participant, and eventually spending multiple seasons both sailing and yard. Having dedicated a majority of her time on the waters of the Salish Sea working with environmental education and environmental and social justice, coming to the fine and splendid sloop Clearwater just made sense. Aleythea is happy to be working in a place where the folk tradition of making voices heard, strong in the face of injustice, and sailing a tall ship successfully meld together. Enjoys climbing stuff, playing hot dice, a well done Hudson River gybe, cilantro, bonfires, making a cozy nest, and tea with milk and honey. Shipboard titles have included but are not limited to; volunteer, deckhand, educator, rigger, spare part, bosun, first mate, trouble, winter coordinator, watch officer, and captain.
Development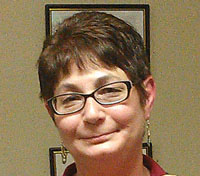 Ann Mellor, Manager of Membership and Sloop Club Relations
845-265-8080 x7119
Ann Mellor started working at Clearwater as Development Assistant / Membership Associate in April 2009. Previously, Ann served as Membership Associate / Administrative Assistant at the Hastings Center in Garrison, NY for 7 years. She is married and lives in Beacon, NY with her husband Michael Mellor. They came to the Hudson Valley in 1984 from Rochester, NY. Ann and her husband raised their two wonderful daughters in Beacon; one daughter, Mary Joe, is married and serves in the U.S. Navy, and the other daughter, Christine, served in the Air Force and is now to be married and living in Rochester NY. In her free time, Ann loves to cook, read, travel, listen to music and watch movies.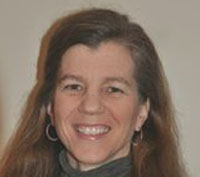 Diane Oktay, Grants Manager
845-265-8080 x7118
Diane von Roesgen Oktay brings over 20 years of experience in fundraising and program delivery. She has written successful proposals for foundation, corporate and government grants ranging from $2,000 to $1.3 million. Her experience includes work with non-rofits in the field of education, environment, out-of-school programs and museums. Diane started her career as a counselor and program manager. She holds a BA from Cornell University, and an MEd in counseling and an MBA in non-profit management, both from Boston University.
Environmental Action & Green Cities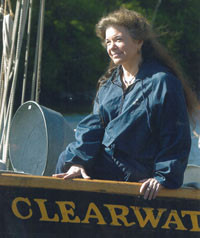 Manna Jo Greene, Environmental Action Director
845-265-8080 x7113
Manna Jo Greene, Clearwater's Environmental Action Director since 2000, was formerly the Recycling Coordinator/Educator for the Ulster County Resource Recovery Agency for more than 10 years and a registered Critical Care Nurse for 22 years. She holds an AAS in Nursing, a BA in biology (pre-med) from SUNY/New Paltz, and completed course work toward a Masters in Environmental Sciences at Bard College. A lifelong environmental professional and community activist, Manna avidly supports collaborative land use planning and problem solving. Working to promote sustainable agriculture and green building and landscaping practices, she teaches communities how to integrate environmental preservation, economic prosperity (based on quality of life indicators), and social equity using effective communication. Manna also serves as Ulster County Legislator from District 19, Towns of Rosendale and Marbletown.
Education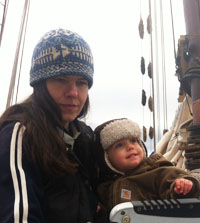 Maija Niemisto, Education Director
845-265-8080 x7115
Maija grew up in a family of musicians in Northfield, Minnesota. She pursued B.A. in environmental studies at the Universty of Wisconsin-Madison and the American University of Beiruit in Lebanon. After her studies, she bought a small sailboat and set out on a adventure to explore the eastern seaboard which eventually lead her to Clearwater. Beginning in 2008, Maija served aboard the sloop as a member of the education staff and cultivated a great love for the river while sailing, singing, and teaching with students. In 2014, she left Clearwater to pursue an M.S. in marine sciences at Stony Brook University and deepened her knowledge of the Hudson River Estuary through research on estuarine fish and zooplankton using a biological acoustic system hosted aboard the sloop. She returned as Education Director for Clearwater in 2016. Maija has two young children who are currently accumulating sea-time on the sloop and are known to ask such questions as "mama, is the Hudson saltwater or freshwater?"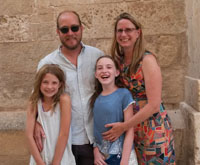 Eli Schloss, Tideline Discovery Director
845-265-8080 x7106
Eli grew up in Indianapolis, Indiana. He spent his childhood sailing small boats on the lakes and reservoirs there. In 1994, after graduating from New York University with a BA in Art History, he began working in shipboard education. He crewed on Soundwaters, and HMS Bounty, was the first mate on the Lettie G. Howard, and spent time on various boats in Baltimore Harbor as part of Living Classrooms Foundation. With Living Classrooms, he ran the Customized Job Training department. He has worked at Clearwater since 2005. When not on the river, he enjoys cooking, soccer and hiking with his family and dogs.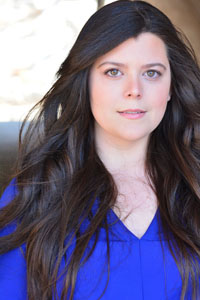 Lindsay Yoder, Invasive Species Program Manager
845-265-8080 x7114
Lindsay is originally from a small town in Southeast Texas, and moved to the northeast to pursue acting before making a drastic career change. She's currently majoring in Fisheries and Wildlife Sciences with a focus in aquatic ecosystem management and fisheries biology through Oregon State University's distance learning program. After working with terrestrial invasive species for Lower Hudson PRISM, Lindsay found a greater interest in aquatic species and began working as the Assistant Invasive Species Program Manager at Clearwater in January. She recently spent the summer as the Lead Watercraft Inspection Steward before transitioning into the Invasive Species Program Manager position and is excited to continue working to protect the Hudson River from invasive species through science communication. Lindsay also enjoys watercolor painting, watching nature documentaries, backyard birding, and obsessively reading scientific journals.