Clearwater board members play key creative roles in fundraising, event planning, program development, financial management, public relations, and project management, and serve as spokespersons and ambassadors for Clearwater. The Clearwater Annual Meeting provides members with the opportunity to participate in the vital function of electing board candidates into office.
Clearwater members and the public may communicate with the Board at any time: board@clearwater.org. Communications will be acknowledged and responded to, when appropriate.
Strategic Plan
In spring 2020, an ad hoc advisory committee of staff, board, members and environmental leaders set out to gather feedback regarding Clearwater's role in Hudson River environmentalism, clarify and update the organization's vision for the 21st century, and lay out a strategic plan to achieve that vision and promote our evolution into a more sustainable organization. With help from the Hudson River Foundation and the Support Center for Nonprofit Management, the planning effort identified strengths, weaknesses, opportunities, and threats to be considered in working towards that outcome.
The committee solicited input via a community survey, a carefully curated roster of interviews, retreats, and an organizational assessment tool. Data gathered were both quantitative and qualitative, including information on member demographics, entry points and ongoing participation. Findings confirmed the sloop as the organization's core strength, education and advocacy as the most important and successful of our programs, and music as a unique and central means of promoting our mission and engaging our members and Hudson Valley communities.
Based on the findings, the committee identified seven priorities necessary to bringing Clearwater stability, maintaining its relevancy and fulfilling its mission to the highest potential. Each priority includes goals aimed at fulfilling the priorities and specific action items needed to achieve them over a three year period. These priorities, goals, and actions constitute a strategic plan intended to establish a path to stability and sustainability for Clearwater over the next three years.
The plan, approved by Clearwater's board of directors in December, 2021, calls for the organization to focus and then act, all the while operating in adherence to the goals and management practices we have set for ourselves. Otherwise, we risk maintaining the status quo of being spread too thin, and doing many things shoddily instead of a few things with excellence. If we can do this, Clearwater will not only survive but prosper in years to come.
Read Clearwater's newly adopted strategic plan!
---
Board Meeting Schedule
2021-2022

(Clearwater's Fiscal Year starts December 1 and ends November 30.)
All board meetings are open to members to attend.
The meetings are currently virtual on Zoom, and are 6:30 PM to 9:00 PM, except for the Annual Meeting
(unless otherwise indicated)
November 9, 2021
December 8, 2021
January 6, 2022
Please note: The board will go into executive session in a Zoom breakout room after the meeting is called to order and December's minutes have been approved. Guests are welcome to sign on while the board is in executive session but there will not be much to see until it ends. That is expected to occur at approximately 7:20 PM, but it could end earlier or later.
February 8, 2022
March 9, 2022
Note: Right after this meeting is called to order at 6:30, the board will go into a short executive session, expected to end by 6:50. Attendees other than board members may wish to join the meeting at that time, when we will have the mission song and start the board's business for the evening.
April 14, 2022
May 10, 2022
June 8, 2022
July 7, 2022
August 9, 2022
September 7, 2022
Click here for virtual meeting info
Zoom Link for September Board Meeting
October 15, 2022 – Annual Meeting
2022 Board Meeting Minutes:
January 2022 Board Meeting Minutes
February 2022 Board Meeting Minutes
March 2022 Board Meeting Minutes
April 2022 Board Meeting Minutes
May 2022 Board Meeting Minutes
June 2022 Board Meeting Minutes
July 2022 Board Meeting Minutes
August 2022 Board Meeting Minutes DRAFT
Board Member Bios
---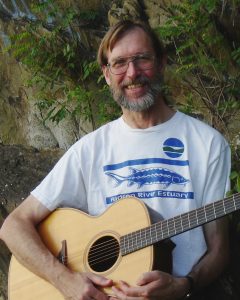 Steve Stanne, President
First term, expires October 2023
president@clearwater.org
Ambassador Program Personal Fundraising Page
Steve Stanne has been teaching about the Hudson since 1980 when he stepped aboard Clearwater as education director, a position he held for 19 years. His time with the organization also included two stints as acting executive director. From 1999 until retirement in 2017 he was employed by Cornell University in partnership with NYSDEC to direct education efforts of the agency's Hudson River Estuary Program. Over his career, Steve designed signature river education programs including Clearwater's Classroom of the Waves and the Estuary Program's Day in the Life of the Hudson, as well as coordinating placement of the familiar blue and white sturgeon signs at highway crossings of Hudson River tributaries. [READ MORE]
Samantha Hicks, Vice President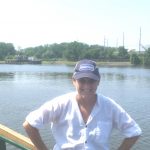 Second term, expires October 2024
schoonersam@hotmail.com
Ambassador Program Fundraising Page
Samantha, AKA Captain Sam, started working on the sloop as an apprentice in 1994 at the very beginning of what would become a 17- year career in sail education. She worked her way up through the ranks on numerous vessels including the Schooner Ernestina out of New Bedford, sailing as chief mate for the maiden voyage of the brigantine Irving Johnson and sailing to both Europe and Asia aboard the Pride of Baltimore II. After sailing as captain of the Sloop from 2000 to 2005, she signed on as chief mate for the Barque Picton Castle's fourth World Voyage, circumnavigating the globe.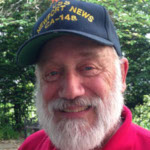 Neil Gordon, Treasurer
Second term, expires October 2022
treasurer@clearwater.org
Ambassador Program Fundraising Page
Neil is starting his second three-year term on Clearwater's board. He has also served for the last two years as Clearwater's treasurer and Chair of the Finance Committee. Neil is a long time on-board Clearwater volunteer, and has great passion and regard for the Sloop and its crew. Neil is politically active in local government, and has served on a number of not-for-profit boards, including the Andover (MA) Historical Society, where he also served as Treasurer. Neil was raised in the Bronx and Yonkers and currently lives in Brookline, MA. His mother, children and grandchildren live in New York City.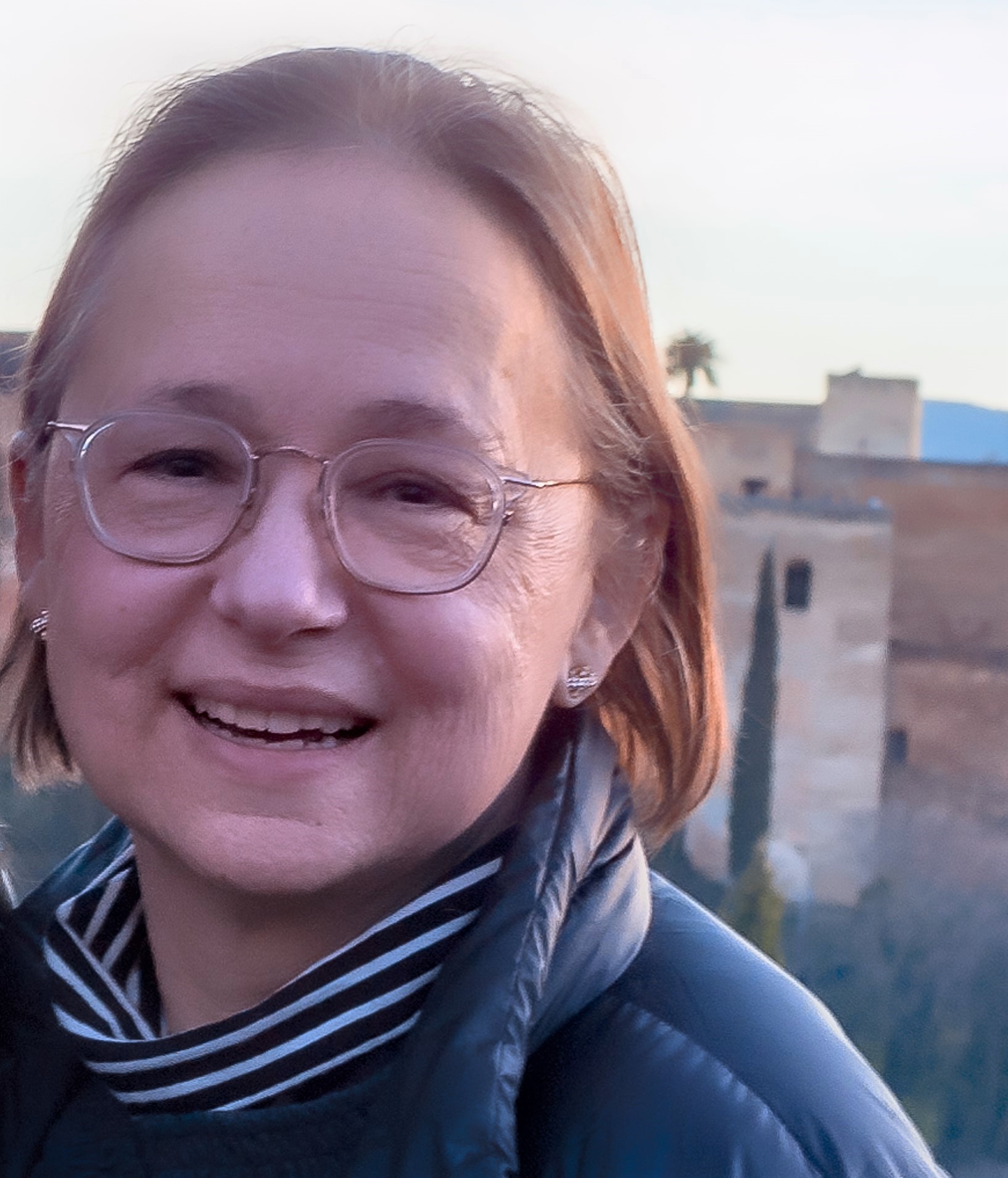 Rosemary Thomas, Secretary
First term, Expires October 2023
secretary@clearwater.org
Rosemary is a long time Clearwater member and a resident of the Hudson Valley for over 40 years. She strongly believes in the Clearwater mission to educate the next generation of environmental leaders and stewards of the Hudson. A Sloop Woody Guthrie sailor and a former President of the Beacon Sloop Club, Rosemary is an active member of the extended Clearwater community. She is currently the Sloop Club's vendor coordinator and co-coordinator of the riverfront festivals. She is dedicated to improving the health of of the Hudson River and its watershed through education and community involvement.
Rosemary is a retired metallurgical engineer and a certified project manager with experience in managing international client relationships. She believes strongly in citizen participation and has recently completed 8 years on the Dutchess County Mental Hygiene Board.