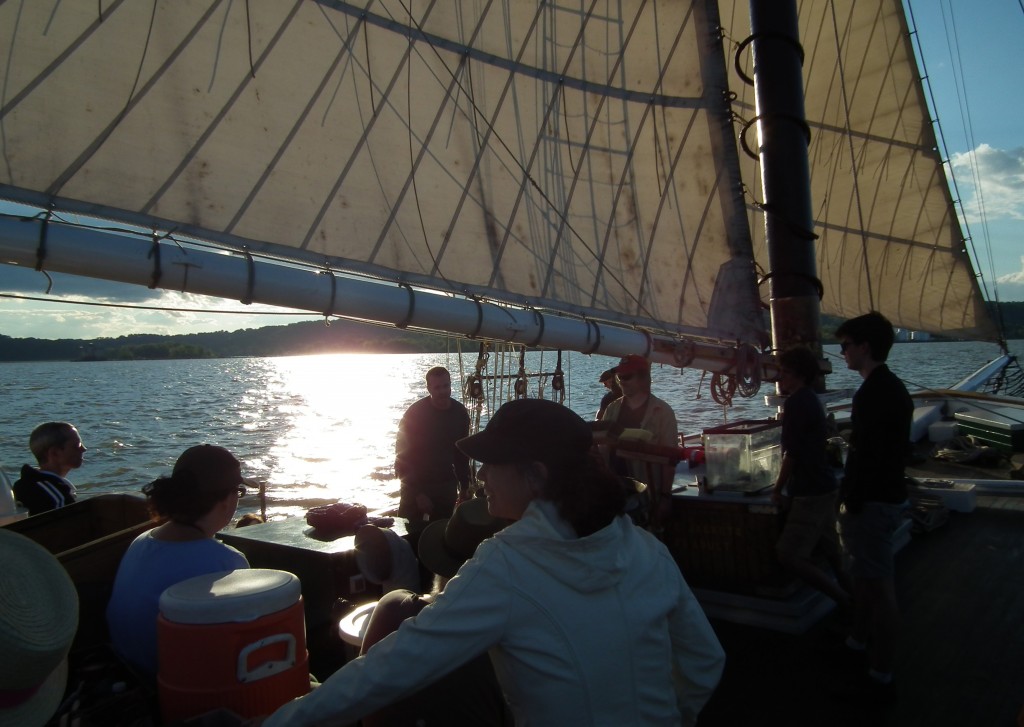 Public Sail Gift Certificates make great gifts!
Click here to purchase Clearwater Public Sail gift certificates!
Thank you for another great year! Clearwater's 2013 sailing season is over. The spring and summer 2014 Public Sailing schedules will be posted here in February.
Join us onboard the sloop Clearwater, a majestic replica of the cargo sloops that traveled the Hudson River in the 18th and 19th centuries, as we sail from a variety of docks from Albany to New York City, April through October. During the spring, we are joined on the river by the schooner Mystic Whaler, a replica of a 19th-century coastal cargo schooner.
Clearwater members receive a special discount when booking Public Sails: 
• Individual Members. Members receive 2 discounted sail tickets per Public Sail.
• Family Membership holders are entitled to receive 6 discounted sail tickets per Public Sail.
While onboard, experience an authentic sail:
* Experience the beauty of the Hudson River and its shores from a new perspective
* Join in "all hands to the halyards" to help hoist the sails
* Steer the boat with the 11-foot tiller
* Meet the crew of a working tall ship and visit their living quarters below decks
* Experience our tradition of a moment of silence and reflection
* Enjoy (or sing along with) music provided by the crew
* Learn about the Hudson River's history, biology, and environmental concerns
* Relax and enjoy being out on the water.
Please be sure to visit our Frequently-Asked Questions page
and reference Clearwater's cancellation policy.